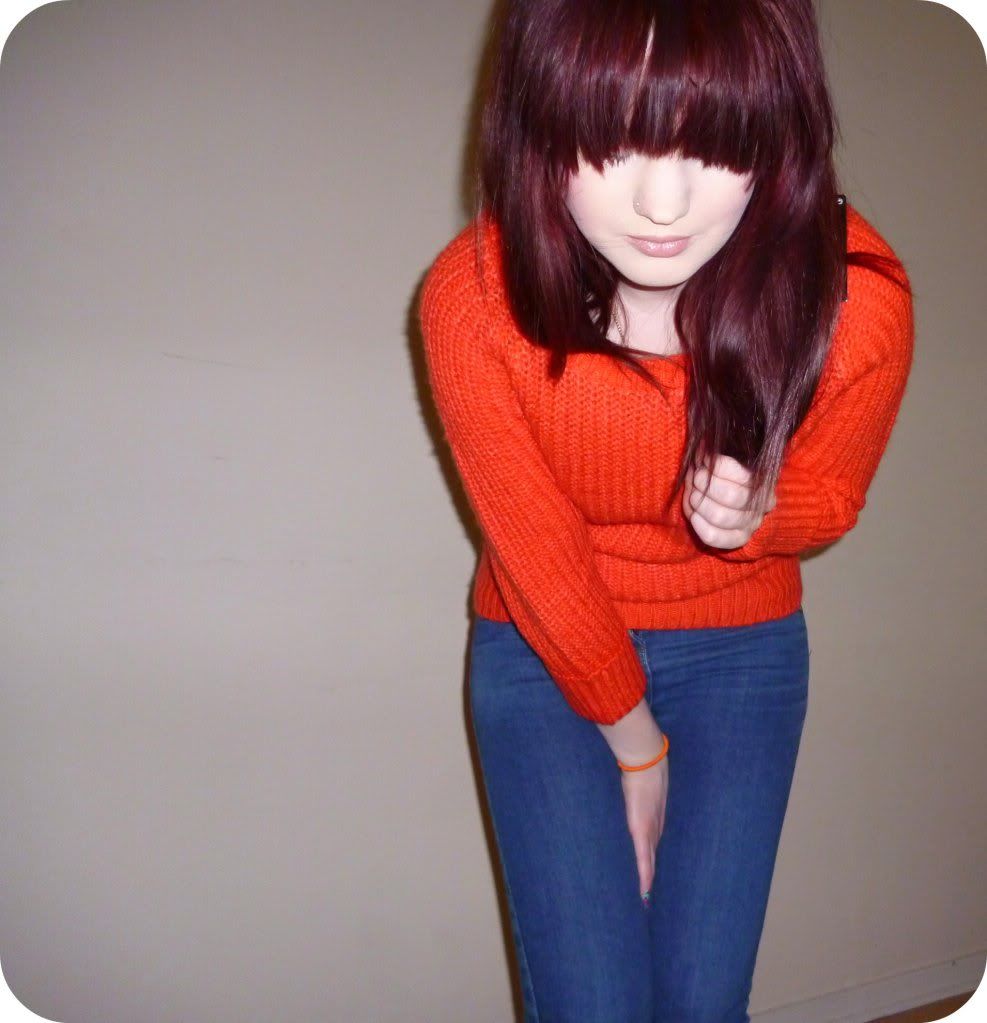 I picked up this jumper for a tenner yesterday, I was planning to wear it to TOWIB today but in the end I didn't bother going. The idea of having a lie in and doing nothing all day was just too tempting! I'm glad I didn't go though, I heard it was a bit of a snoozefest? Would have been nice to see everyone but I've still got #LDNLunch to look forward to. I spent the day lazing around with Mark and watching the football.
I love how bright my jumper is, I was worried it wouldn't suit me but I think it looks fine now my hair's not so red anymore. It has a lovely exposed zip at the back as well which I forgot to photograph. I'm going to be getting a lot of wear out of this as it's so cold down here at the moment! I'm really starting to like my hair this dark but it probably won't be long before I'm dying it bright red again!
I hope you're all having a good weekend!