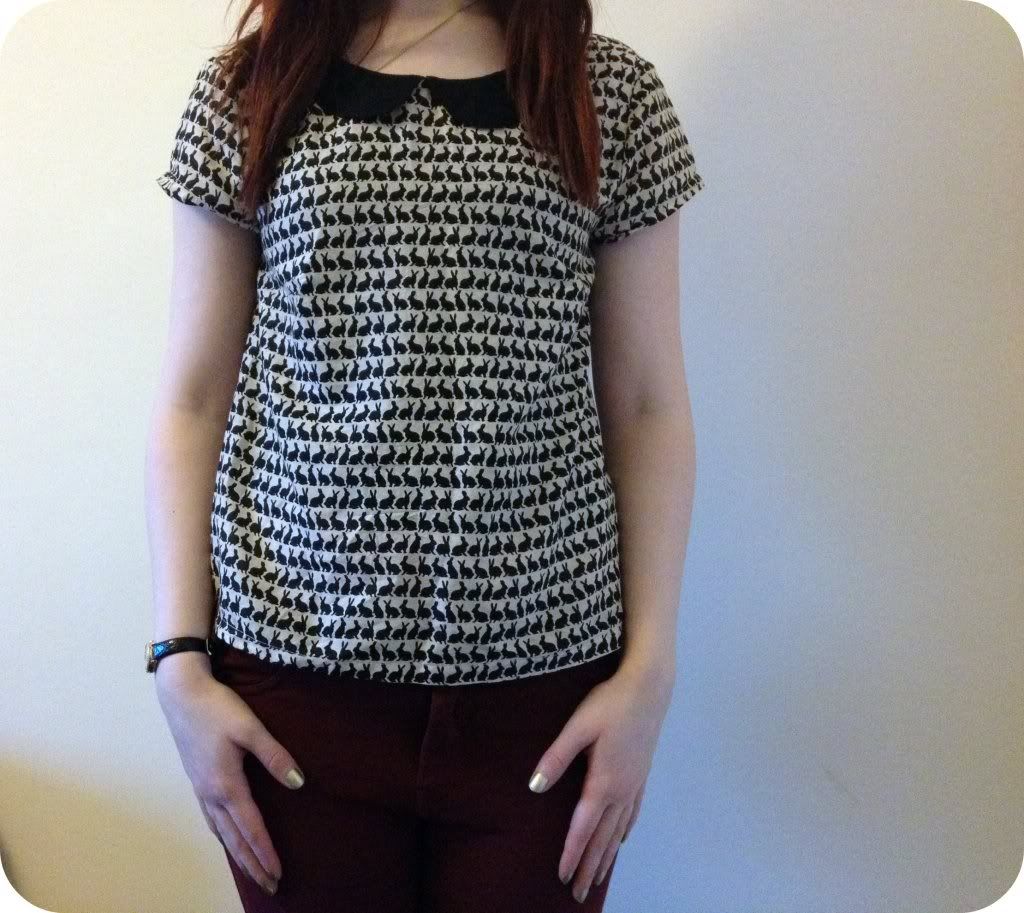 I haven't bought anything in the sales apart from a pair of boots but I did pick up a few full priced items while I was at home. I got the
dark red treggings
from New Look as an alternative to jeans as I couldn't find a pair I really liked. They're a great fit and they're so comfortable, I've been wearing them almost every day since I got them. They're a lot thicker than normal leggings and have pockets like jeans so it's possible to wear them with shorter tops. I found the bunny top in H&M while I was looking for something to buy with a gift card that I'd had since my birthday, I also bumped into
Annabel
while I was in there! I love the bunny print and the peter pan collar, it even has an exposed zip at the back. I'll definitely be wearing these two items a lot in the coming months.
I'm having a really lazy Sunday today. I did an all day shift at work yesterday and after having two weeks off, it really tired me out! My hours have been cut so now I'm not in until Wednesday so tomorrow and Tuesday I'm going to be focussing on the dreaded dissertation!
I hope everyone's had a good first week of 2012!