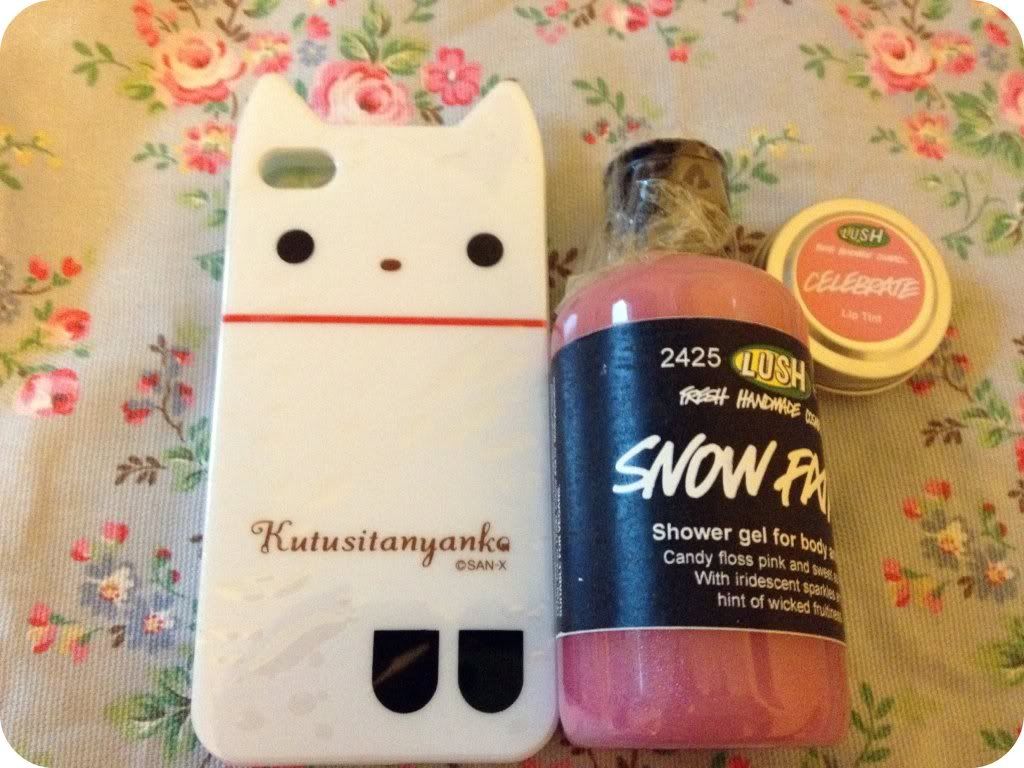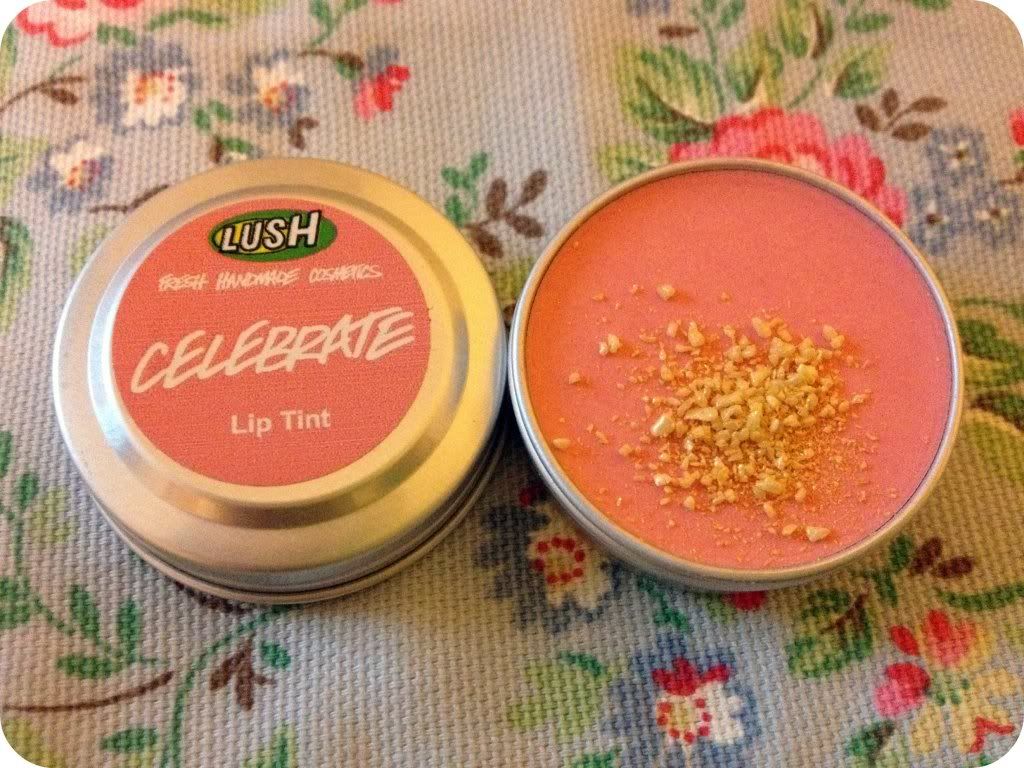 Last week I received a parcel from
Laura.
I'd sent her the Blink+Go palette from my Glossybox and I wasn't expecting anything in return so I was absolutely thrilled when I opened the package! She sent me this lovely cat iPhone case which I'm currently using on my phone, a bottle of Lush Snow Fairy shower gel and a Lush Celebrate lip tint.
Snow Fairy is one of my favourite shower gels from Lush and I haven't managed to pick some up for a couple of years so I'm really glad I've got this in my stash now! If you haven't managed to try some before, it smells just like sweets and for some reason always takes me back to my childhood. There's also tiny specks of glitter in there, it's very girly!
I'd never tried one of the lip tints before, but I'd seen Laura's reviews of them on her blog and really wanted to try one. Celebrate is champagne scented and leaves a lovely shimmery pale pink sheen on your lips. It's definitely something I'd use daily and is ideal for work as it can be very subtle, depending on how much you apply.
It was so nice of her to go out of her way and send me something, especially as she's about to give birth any day now! A big big thank you to
Laura
for sending me this little parcel, it really brightened up my week and I'm looking forward to seeing photos of little Logan once he's arrived!