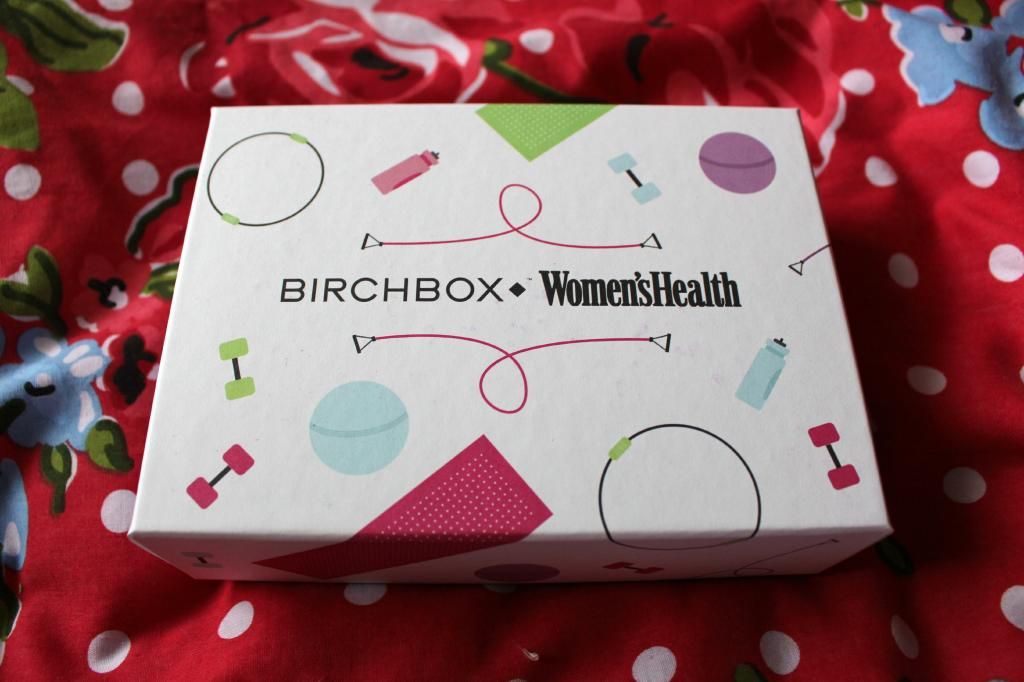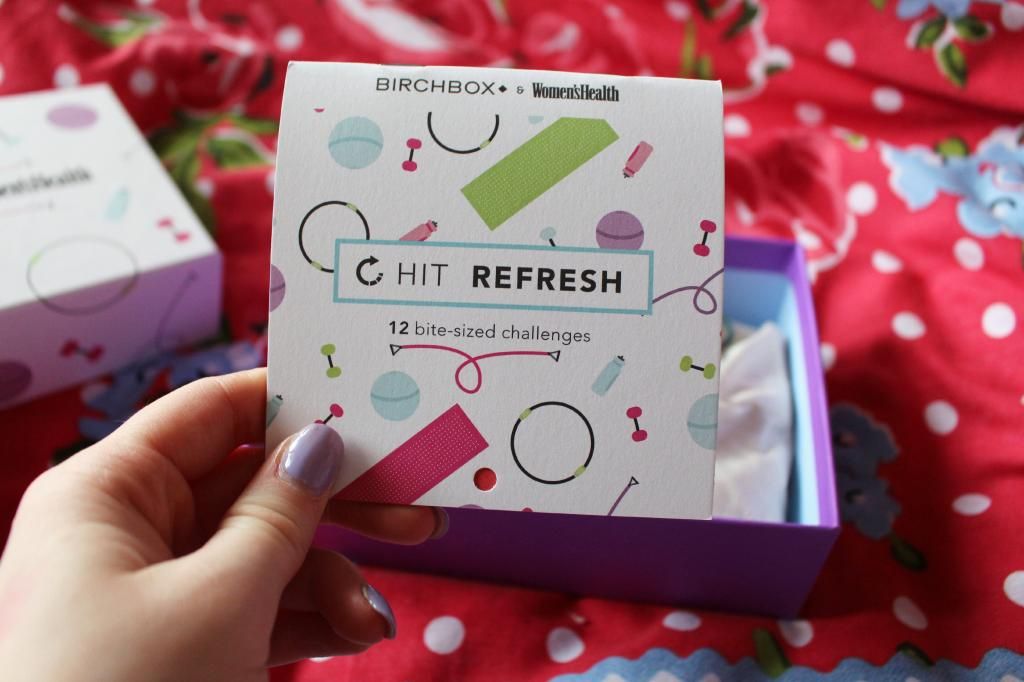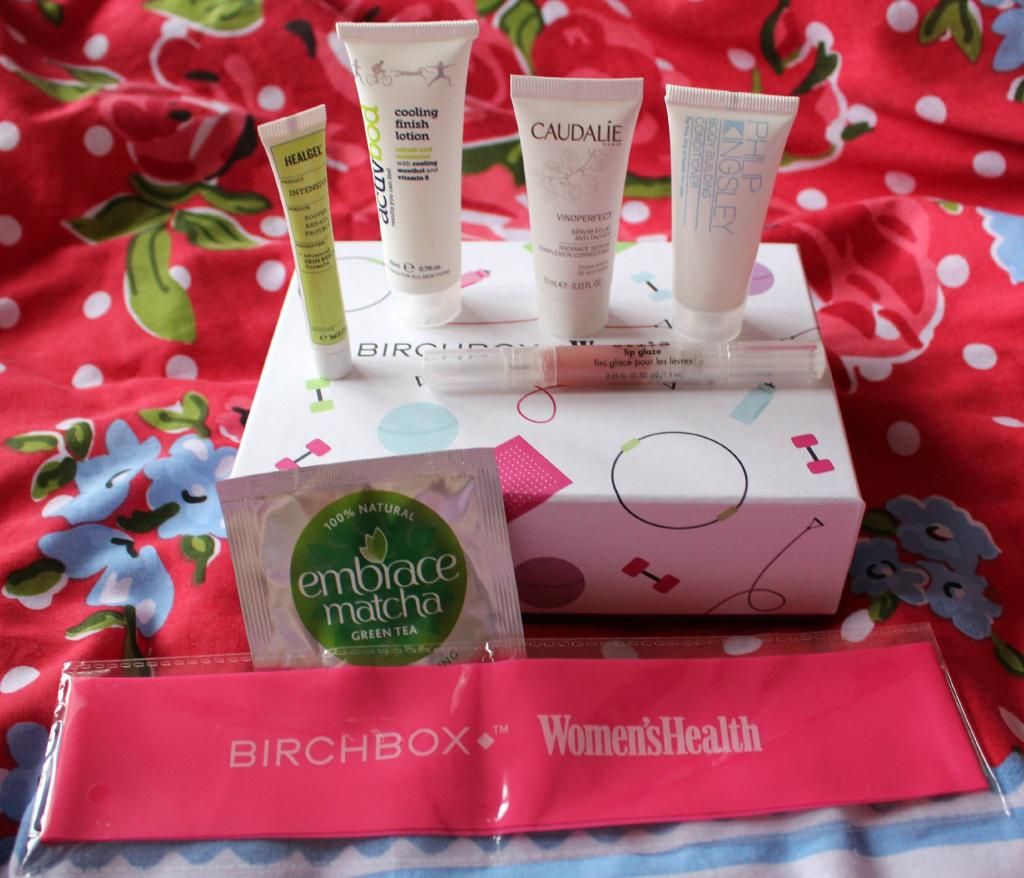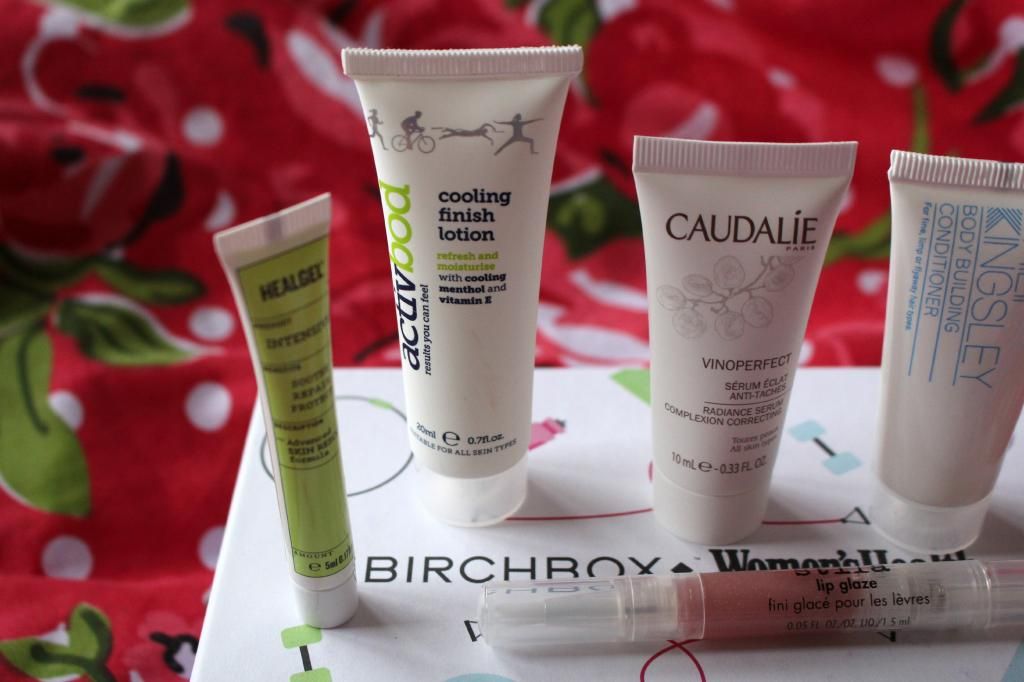 This month,
Birchbox
have teamed up with the women's fitness magazine Women's Health to bring us the 'Hit Refresh' box; a box full of products to help us keep energised and kick start 2015 after the Christmas excitement is over.
This tiny tube contains a multi-purpose skin rescue gel, designed to soothe, restore and protect your skin. It can also be used as a primer under make up. I'm going to be keeping this safe until I have another bad break out as it sounds like it works wonders!
This menthol packed lotion is designed to help bring your temperature down, soothe your skin and moisturise all at once. It's the perfect product to use after a gym session and the fragrance which is a mixture of eucalyptus, pepper and lemon is so uplifting.
This sample size is worth £15 alone which is more that I paid for the box. I love it when that happens! This serum is for applying before a moisturiser and helps to keep the moisture locked into your skin while also boosting your complexion and giving you a radiant glow. I've used a Caudalie serum before and it was fantastic so I'm looking forward to trying this one.
This conditioner is actually for fine, limp hair which is the complete opposite of my hair type. However, I'm sure I'll use it as I always like swapping my conditioners around. It promises to control flyaways and add shine without weighing the hair down.
This is the one full sized product in the box and is worth £15. I'm not a big lover of lipgloss, I hardly ever wear it but I've found myself liking this one. It's a nude, almost clear shade with very fine glitter which looks great over a matte nude lipstick to add a bit of dimension. It's not too sticky or gloopy either!
This sachet of matcha green tea is really not cup of tea (ha ha!) but I'm going to give it a go! Matcha is known for it's antioxidants and is said to boost your metabolism so it's worth a try. This one sachet is worth £1 so it's not cheap!
Women's Health pilates band
The lifestyle extra in this months box is a pilates band which I won't get any use out of - it would be great for those that have taken pilates up as a new year's resolution though!
I'm definitely pleased with this month's offering, I'll use everything but the band and my skincare could do with a bit of a refresh, so the serum is a welcome addition. If you want to sign up too, you can do so by clicking here.