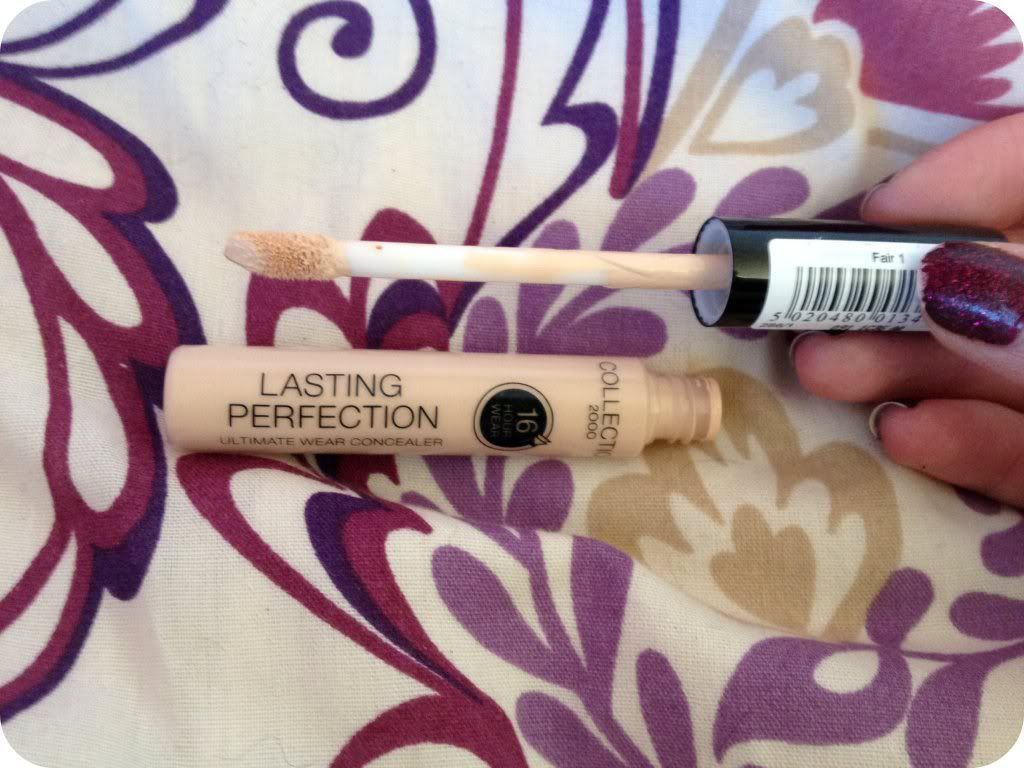 Despite Collection 2000 being one of the cheaper drugstore make up brands, I had heard a lot of good things about this concealer, so when my Witch concealer finally ran out I decided to try it out for myself.
The packaging is really sleek and basic which is ideal for slipping into your handbag, just in case you need a touch up. I've heard that the text on the tube tends to rub off after a short while and while this doesn't affect the product itself, it does make it look a lot less appealing if you're getting it out in front of other people. The applicator wand helps you to get just enough product for one application. I tend to put the concealer onto the back of my hand and then use my fingers to dab it onto my blemishes and dark circles.
The product is quite thick and creamy and has a good coverage - the best I've seen from a drugstore concealer. The packaging claims that it lasts 16 hours, which isn't true but it does last a full day of shopping without me needing to reapply it and it covers the dark circles under my eyes perfectly. It lasts even longer if I pop a bit of powder on top as well.
I chose shade 1, Fair which is a good match for my skin tone. It's slightly lighter but I find that this helps with the dark circles and makes my skin look a bit more radiant.
Overall, I highly recommend this concealer.. it's fantastic for the price and I can see why everyone has been going mad for it! At the moment, it's only £3.69 in Boots but it's also available from Superdrug and a lot of chemists and supermarkets.