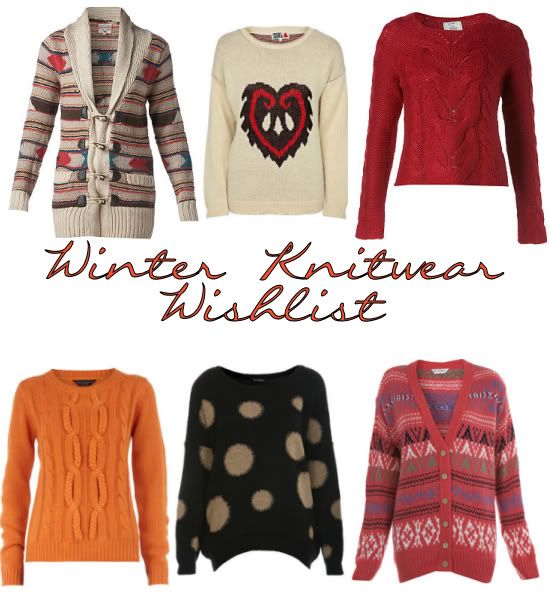 I can't believe how cold it's got recently! I'm sitting here with the heating on, snuggled under my duvet and I can't help but scour the internet for comfy cardigans and chunky knit jumpers. This is a selection of some of my favourites that I've found. I need to stop falling in love with red things because they won't look good with my red hair. As you can see, as well as red and orange, I'm really loving bold prints at the moment. I hope the orange one is still available when I get paid, if so, I'll definitely be purchasing that one.
I've been spending this week stressing over my dissertation and I've worked five out of seven days, hence there being no outfit posts.. nobody wants to see me in my boring work uniform of walking trousers and walking boots now do they?
I hope everyone's having a good weekend!