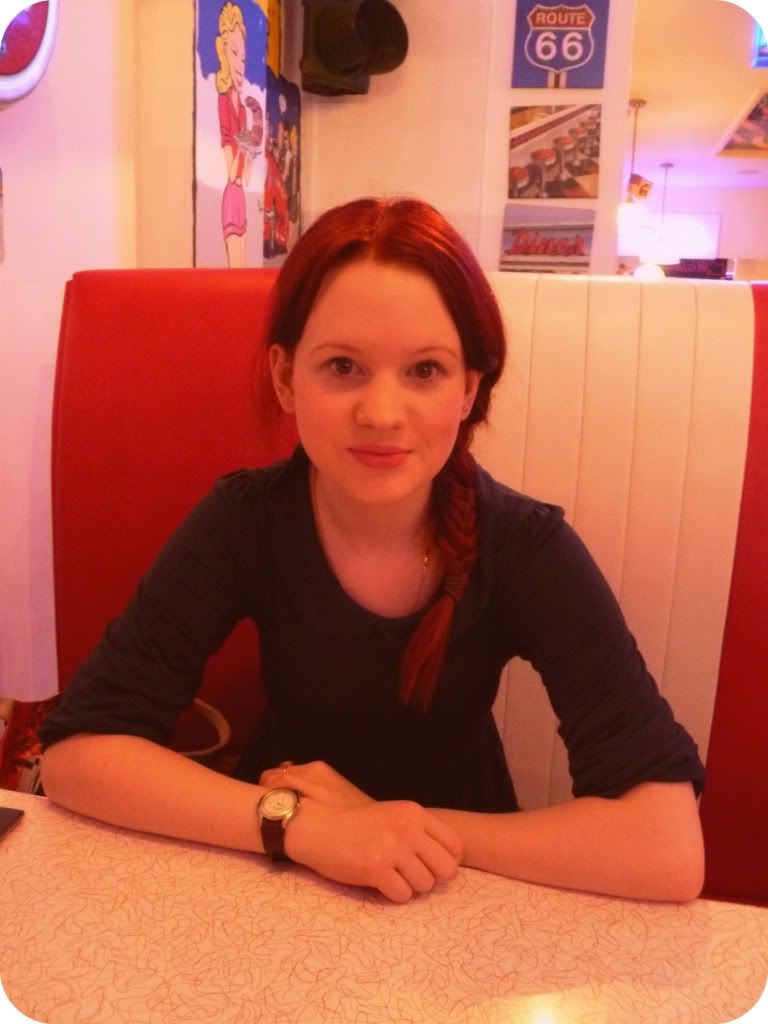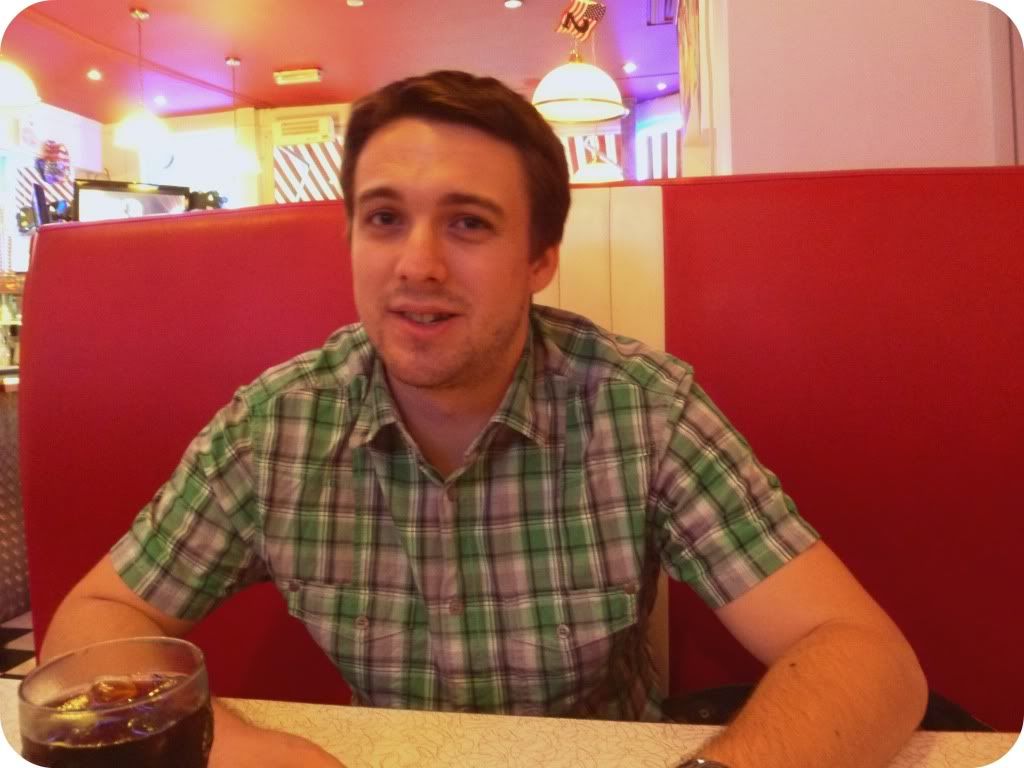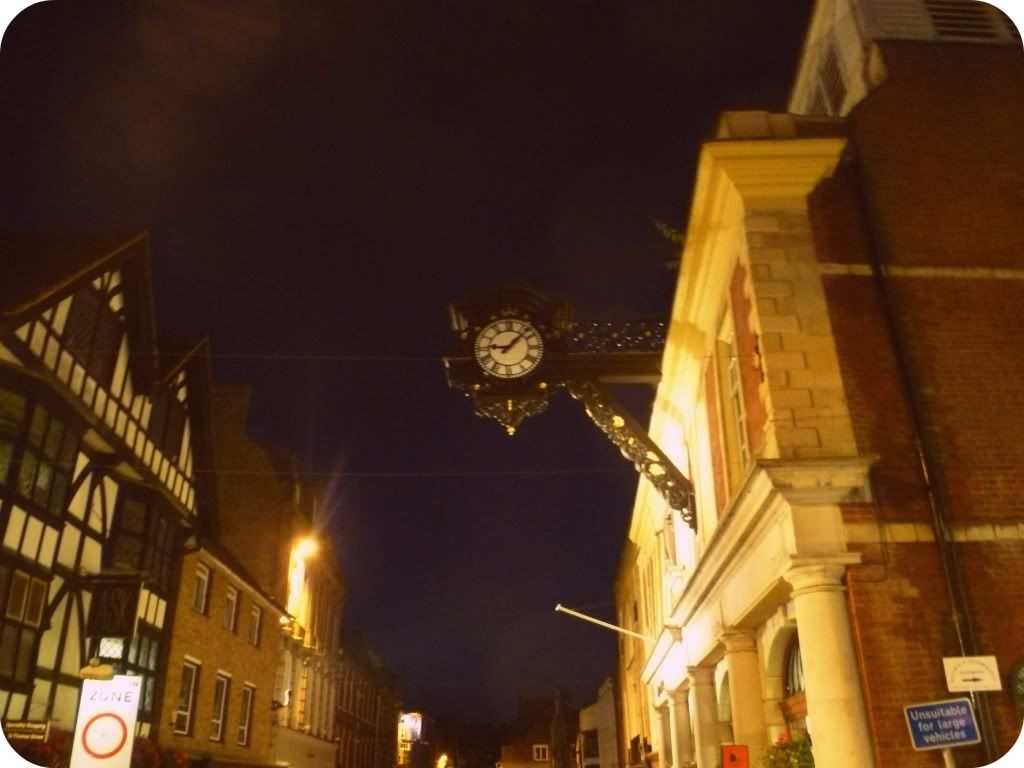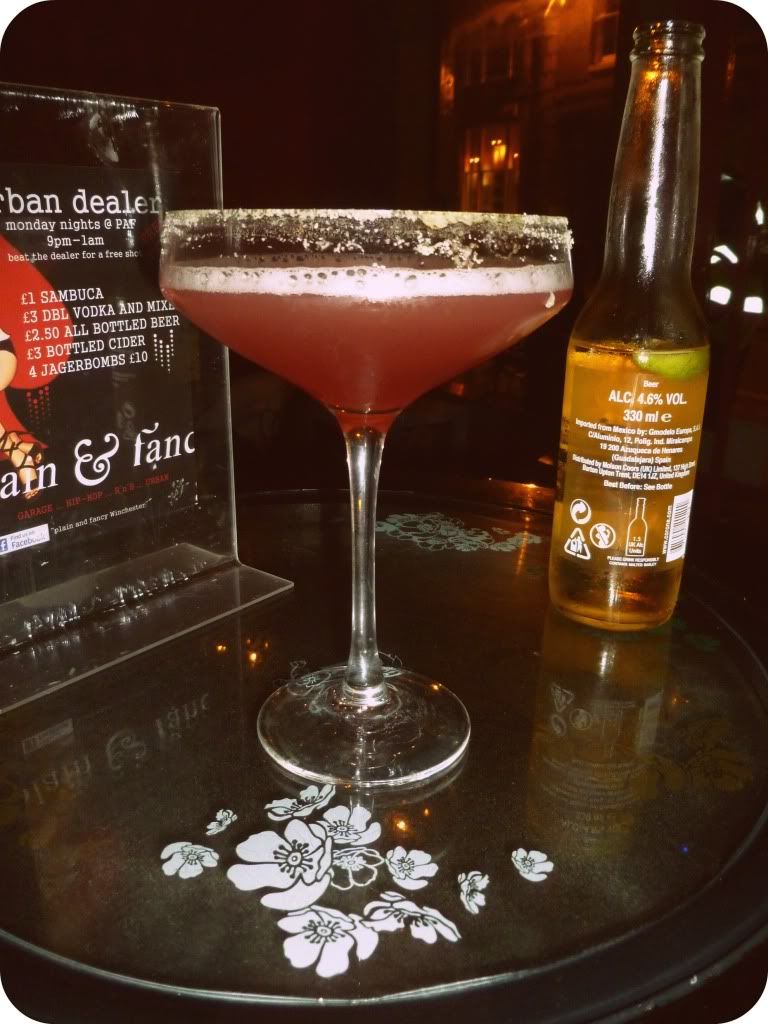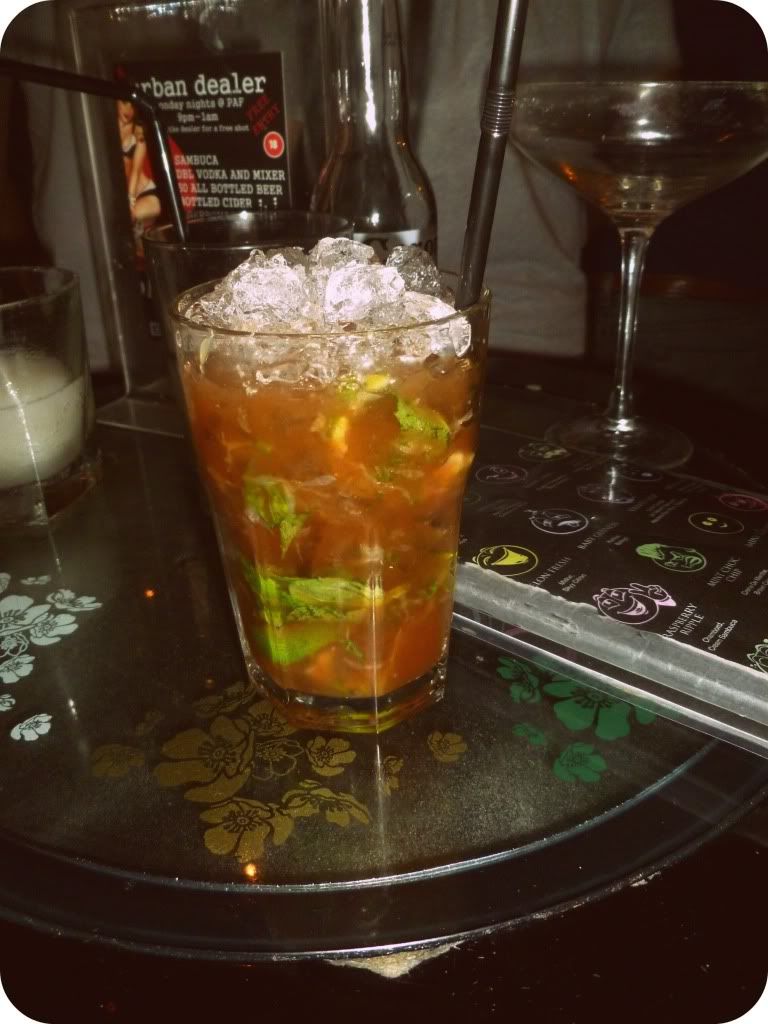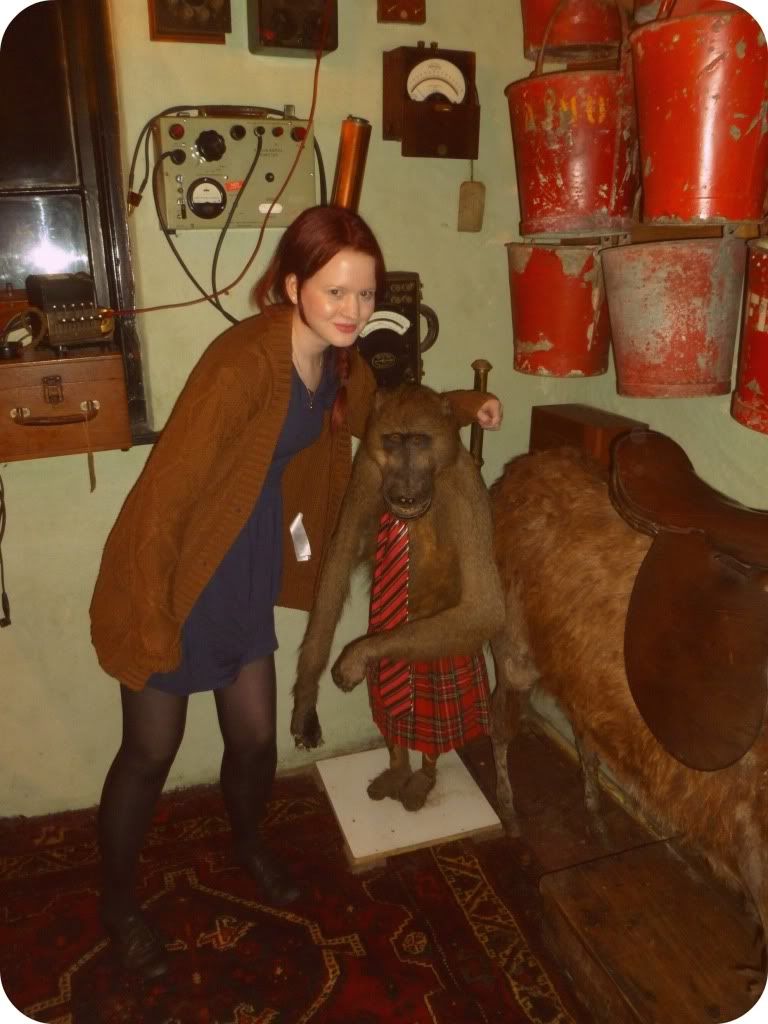 My boyfriend,
Mark
came back on Thursday and I hadn't seen him for six weeks due to us both going home at different times. We decided that Friday night would be Date Night. We started off in
Buddys Diner
which is a lovely America themed diner, here in Winchester. I had Idaho Loaded Skins to start which were delicious and Mark had Garlic Mushrooms. I then had a BBQ Chicken wrap and fries while Mark had a T Bird burger (which is a burger topped with salsa and chillies) with onion rings. We washed these down with cream soda and a coke. I definitely recommend going to Buddys if you're ever in Winchester. The atmosphere is great and the food is so tasty!
We then went a couple of doors down to Plain & Fancy, which is a cocktail bar where we were joined by our friends Charlotte and James. I had a Candyfloss (which is made with real candyfloss!) and a Chocolate Mojito. There's nothing like a good cocktail!
We then moved on to our favourite pub,
The Black Boy
. The best thing about this pub is the weird and wonderful decorations! We were sat next to a real stuffed polar bear head and an aga. Along a shelf which was behind us were jars which contained a pickled snake, a pickled seahorse and a pickled squid. There are so many stuffed animals in there, my favourite is the baboon wearing a kilt! All the tables are different too, it's a lovely quirky pub and is right by the river so the walk to it is really nice.
I hope you all had a good Friday night too!