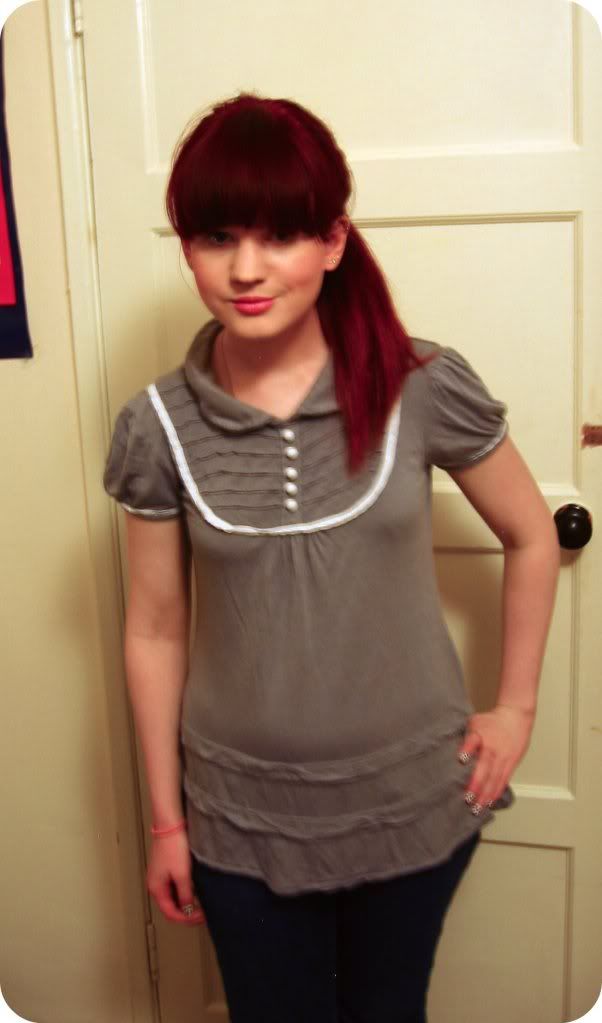 Top: Primark via eBay years ago
I was getting a bit sick of my middle parting, I was looking in the mirror and not seeing me.. I didn't think it suited me at all. So, Sunday night, I took out my hairdressing scissors and cut myself a fringe. Now I feel I look like Hayley again. I've also redyed my hair so it's a nice change. What do you think? Upgrade or downgrade?
I've just woken up from my second nap of the day.. I'm still ill. It's just a cold but I'm feeling really run down. It probably doesn't help that I worked for 9 days in a row and today is my first day off (but I had a 9am lecture!) - I also keep going out at night. I need rest and lots of non-alcoholic fluids tonight! Tomorrow, I'm hopefully going to Southampton to do a bit of shopping.. it just depends how I feel when I wake up!
Title is from Manic Street Preachers - Autumnsong which has been in my head constantly for the past few days, which is a bit weird when we're having a bit of an Indian Summer!