Sheer vest top: c/o Max C London
Today I got up really late after being awake half the night with cramps. I love being a girl! As I felt so rough, I decided to have a nice relaxing day and treat myself. I had a nice hot bubble bath and used a
Montagne Jeunesse
facemask then went to Asda with my parents where I got a nice curry and a bottle of rum. Nothing too exciting but it's good to have a lazy day every once in a while. I love this top that I got at the
Brum Blogger Meet
. It's nice and flowy, which covers up how bloated I am at the moment and it's nice and summery, even if the weather isn't!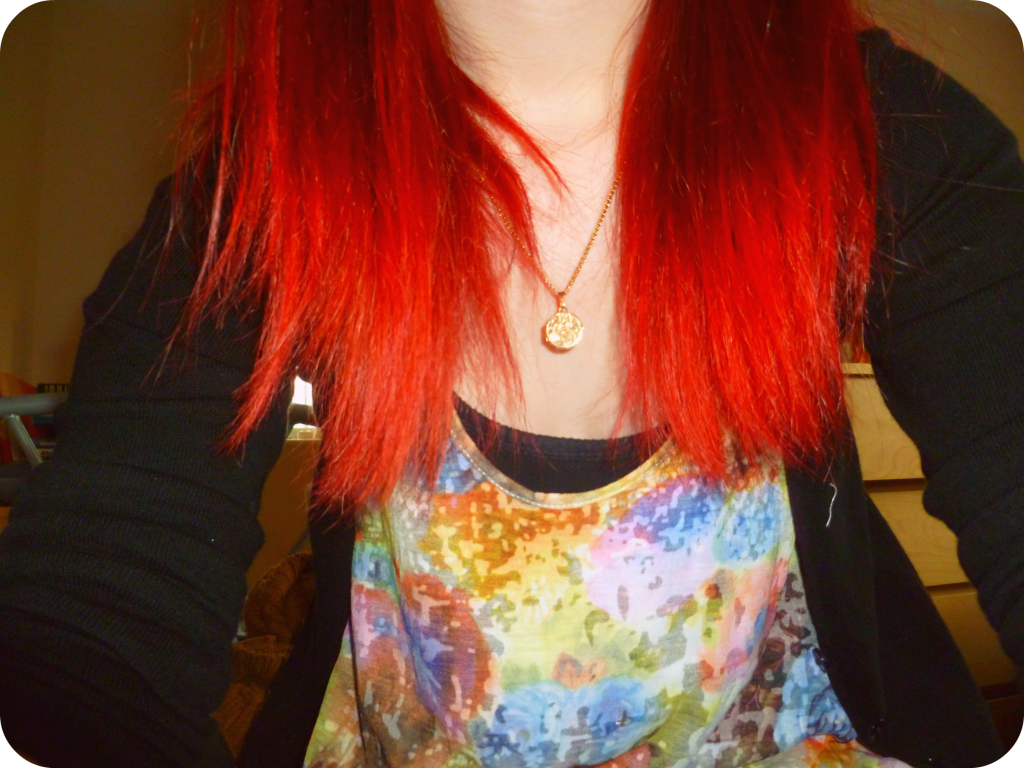 It's hard to see on the outfit photos but I dip-dyed my hair last week. I brightened this photo a bit so you can see it more clearly. I used
Directions
Pillarbox Red after I bleached the ends of my hair but the rest of it is so bright anyway that it's not as obvious as I'd hoped it would be.
I hope everyone's having a good Friday night. I'm going to crack open the bottle of rum and watch a few episodes of Desperate Housewives and catch up with some blogs. Hoping to get to sleep at a decent time tonight!