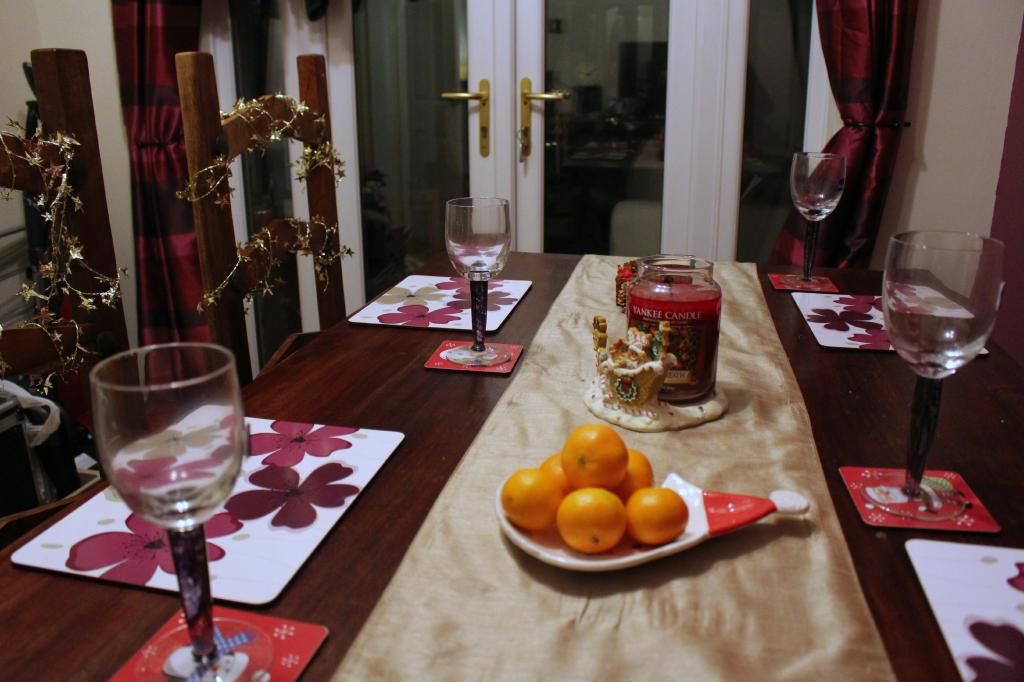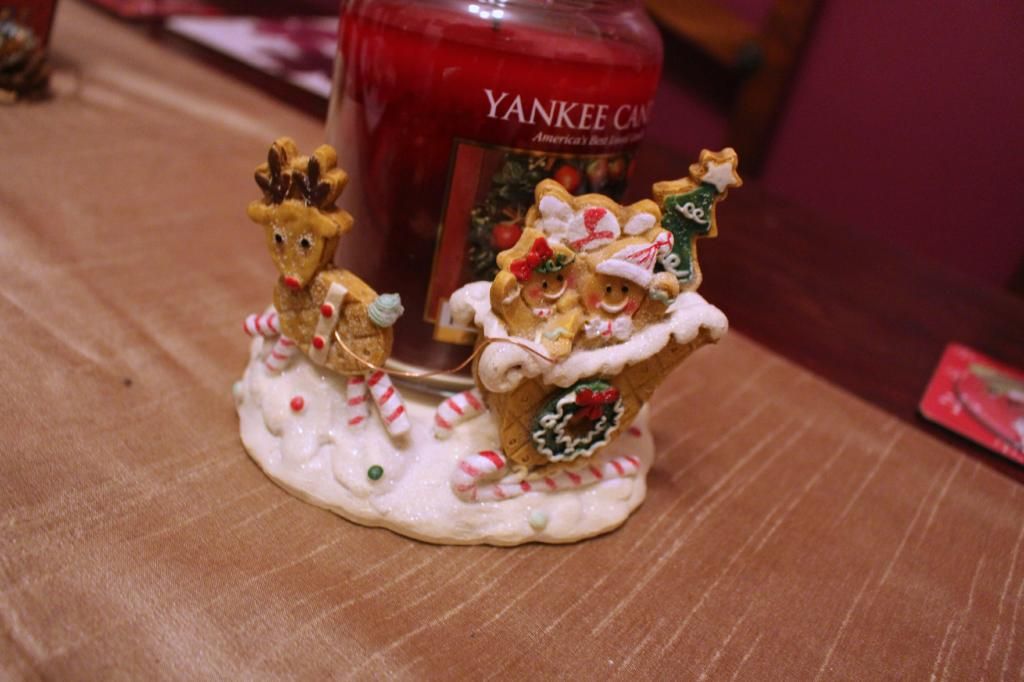 Christmas is the only time of the year when you can get away with a sparkly, glittery house - everywhere can be decorated and the dining table is no exception. This year, I decided to go all out and have bought some great new items for our dining table and have treated us to a few things we wouldn't usually have like the
Denby wine glasses
which were actually half price at £14 for a pair. We also got a new table runner from Next which really helps to brighten the whole thing up - too much brown isn't really Christmassy which is why I also wrapped the tinsel garlands around the chairs.
I think that Christmas is all about the scents as well which is why I picked up a couple of Yankee candles. The one that's on the table here is called Red Apple Wreath and I also got Cinnamon Sticks (both were £19.99). To go with these, I picked up a
Christmas Yankee Candle sleeve
for £14.99 which is quite expensive for something you can only use for a few weeks a year but it's so adorable. I also chose a cute Christmas candle from a local garden centre and placed a few pine cone and present decorations around it which looks great.