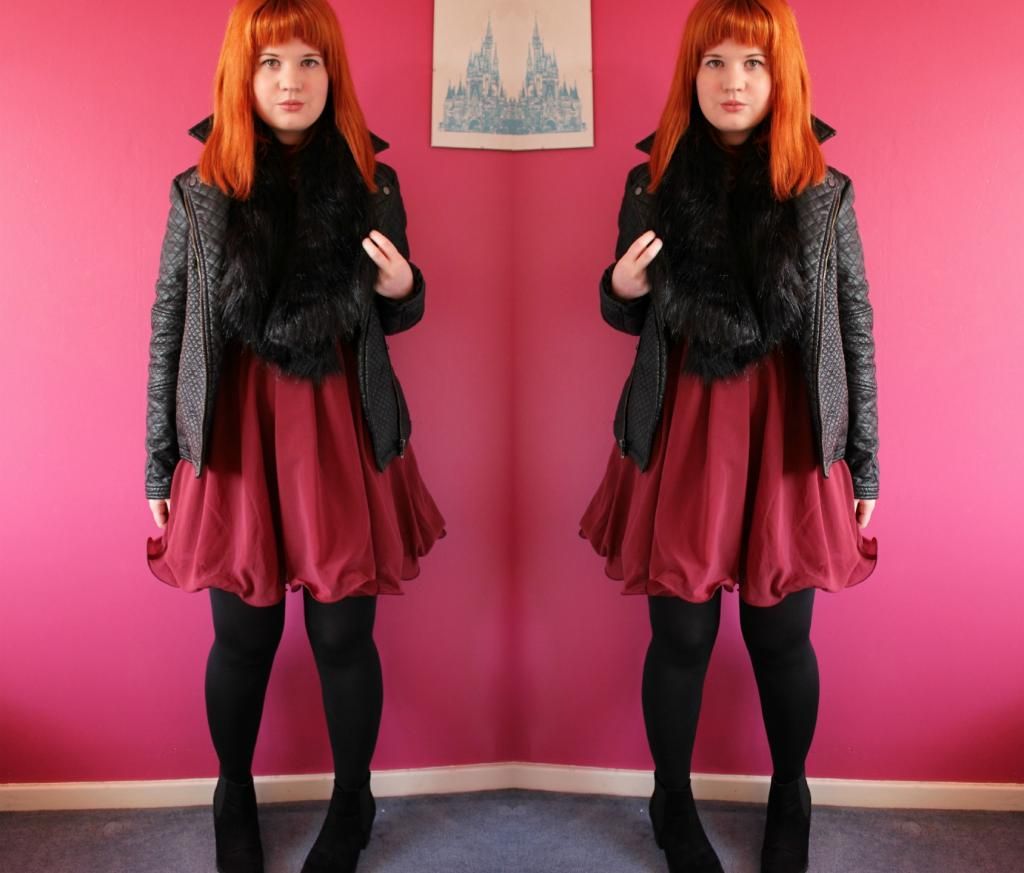 I can only apologise for whatever is going on with my claw hand in the last photo. I had a bit of a nightmare taking these photos as I'd lost the remote for my camera so had to keep going back and forth pressing the button. Obviously, as soon as I was done and had ordered another one on eBay I found the remote where I left it, right in front of me. Well done, Hayley.
Anyway, onto the the outfit! How beautiful is this dress from ChiChi? I own another dress from them which I wore in the summer to my mom's graduation but this one is like a hundred times more beautiful and so perfect for the Christmas party season. I actually have nowhere to wear it as I've had my work Christmas do (and it wasn't fancy enough for the dress) so I'm hoping I get invited to somewhere good for NYE. I love the colour, the lace detailing, the high neck and the way the skirt flares out. I just love it.
I was sent a couple of bits and bobs from JD Williams to accessorise a party outfit and this fur scarf was one of the pieces. I absolutely love fur this season and have been rocking this with my furry headband too. I've also bought a (faux) fur coat but haven't been brave enough to wear all three together yet.