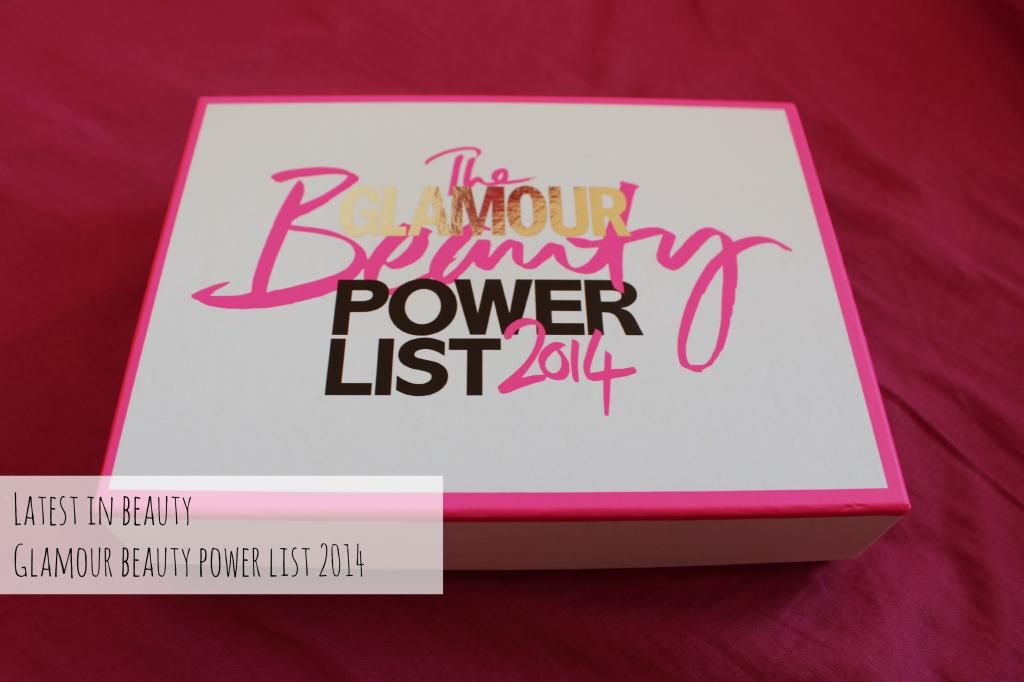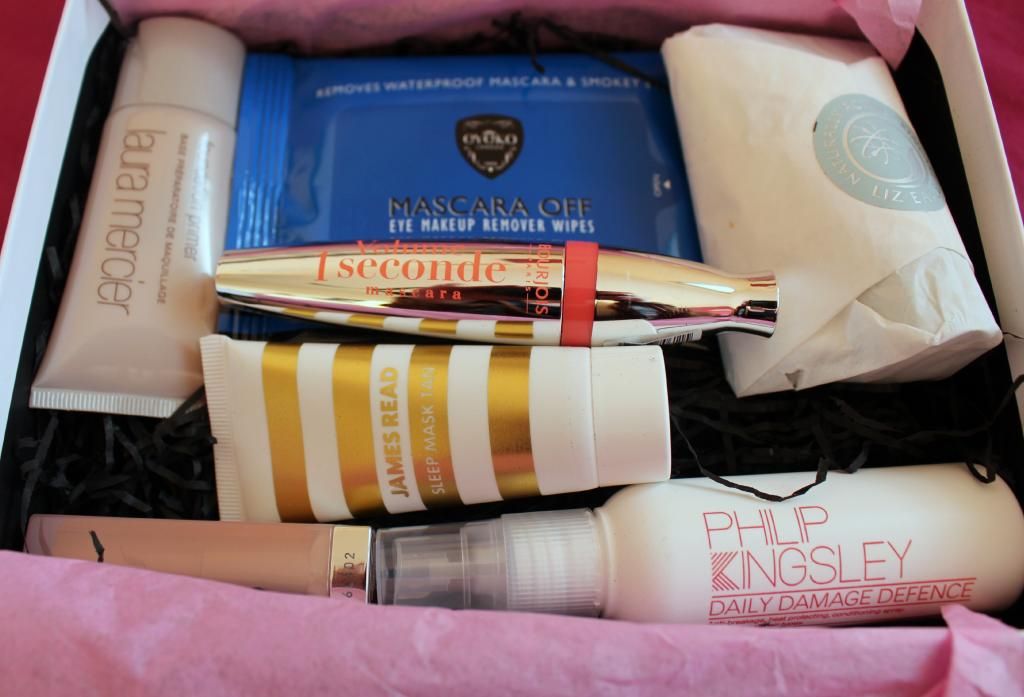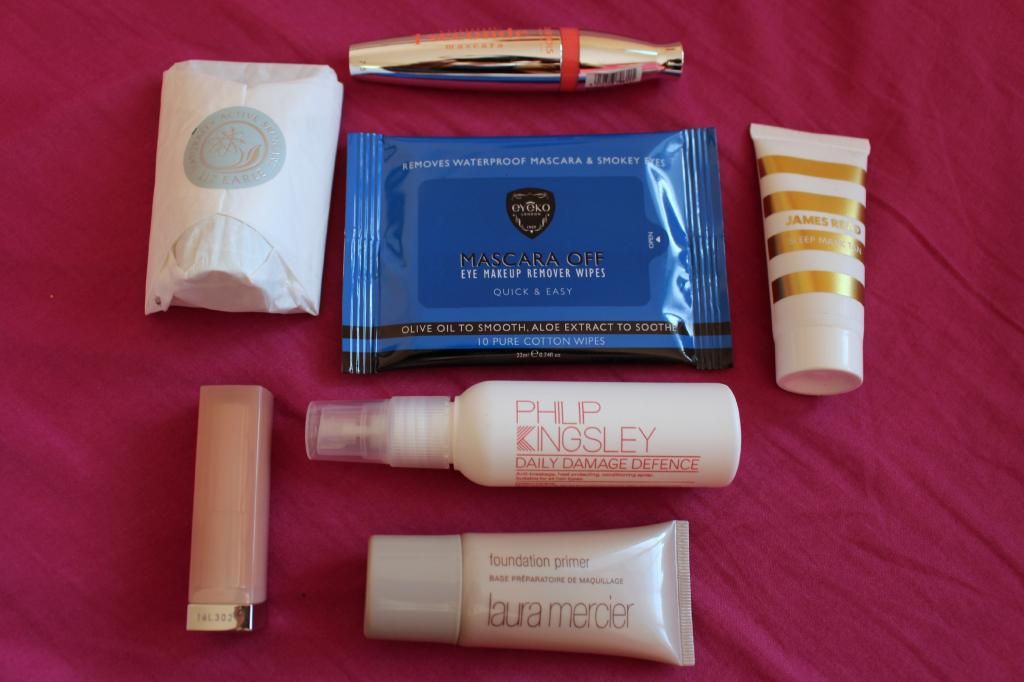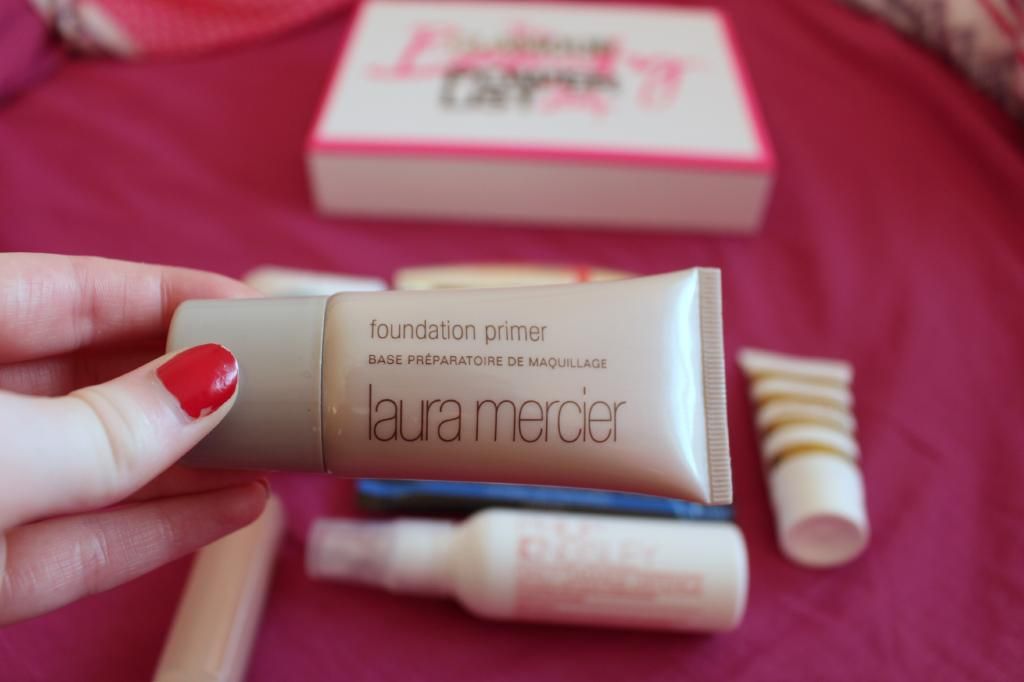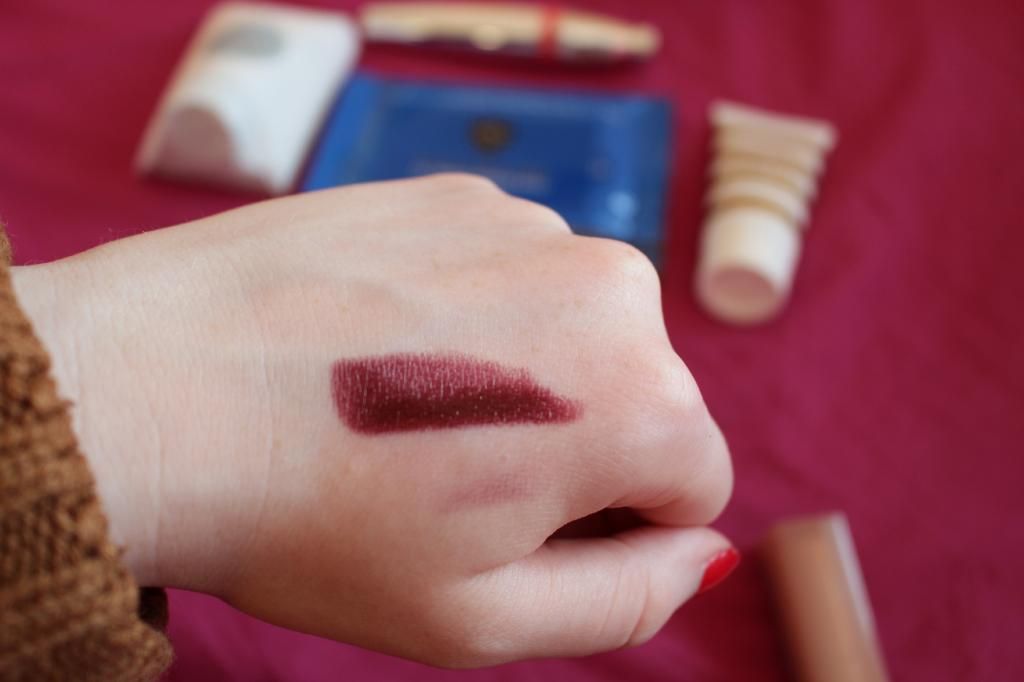 A couple of weeks ago I received my first
Latest In Beauty
box, however this isn't one of their normal monthly boxes, they've teamed up with Glamour magazine and have put together the
Glamour Beauty Power List 2014 box
. Each year, Glamour pick 100 beauty products for their Beauty Power List and this box features seven of those products for just £15.99.
This product needs no introduction. I'd tried this before years and years ago but have since found cheaper alternatives that work just as good. I do love the smell of this cleanser and it's great for getting stubborn make up off. This is a 30ml sample so it's perfect for taking away for the weekend.
I haven't tried this out yet but I've seen great reviews so I'll be cracking it out once I've used up my current mascara. I've not used a mascara from Borujois for years, so I'm looking forward to trying it out.
I'm not the greatest fan of wipes, but I've used these when I've made a mistake with my eyeliner before a night out and they're fantastic! They remove eyeliner and mascara with ease so there's no need to scrub at your delicate eyes. They leave behind an oily residue so I found that I had to wipe my eyes with a bit of water to remove it but I can't really fault them.
I haven't used this yet as I couldn't work out whether it's for your face or body. The small sample size (25ml) made me think it's a facial tan and a quick google has shown I'm right. I'm not really fake tanning as often now it's getting chilly but I'll be trying this out next time I do. I usually leave my face out and just use a darker foundation but it's worth a try!
I was expecting to get an unwearable pale nude shade, however I actually got the darkest shade 'Naked Brown'. Despite the name, it's actually more of a plum colour and I think I'll get a lot of wear out of it this Autumn/Winter. It needs a couple of coats before it's opaque but I love the colour and I think it's great for the 90s trend that's back at the moment.
Phillip Kingsley is best known for his Elasticiser which is used pre-shampoo. This spray is meant to be used daily to protect your hair from everyday damage as well as boosts the hair's overall condition and adds shine.
This generous 30ml sample is more than half the size of the full size product, making it worth a whopping £17 which is more than I paid for the box. I've never tried a product from Laura Mercier before and I'd just finished up a primer so I was keen to try this. So far, I've been loving it. I haven't broken out from it (a few primers have been awful on my skin) and it's helped to keep my makeup on all day. It doesn't disguise pores or smoothe out the skin but it really helps my foundation stay for longer.
As well as the beauty products, there was also a code in the box for a year's digital subscription to the magazine. This was a fantastic box and I'm now thinking of subscribing to Latest in Beauty. If you're interested in getting this box, you can
find all of the details here
.