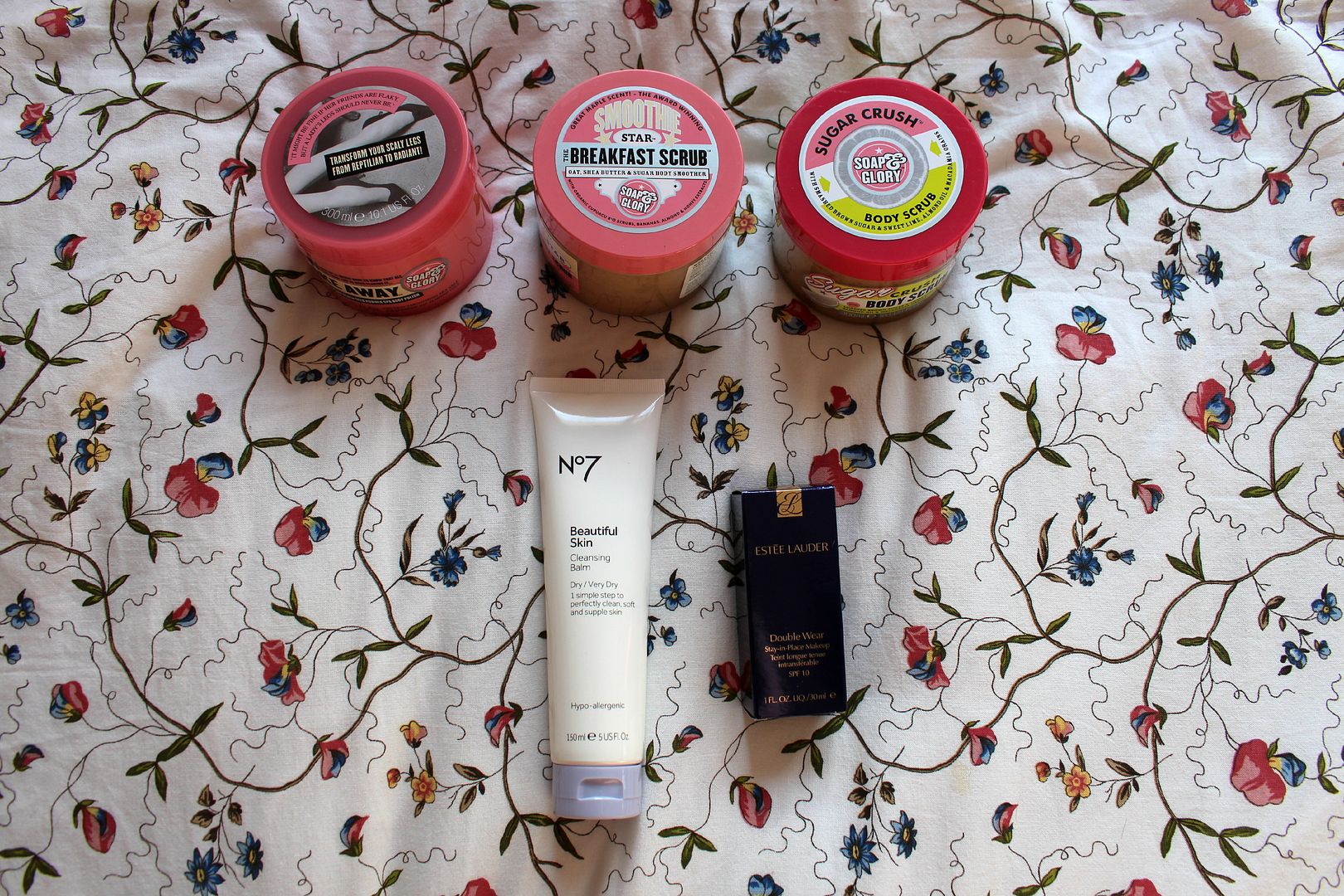 Working opposite Boots is a killer. If I need a drink, I pop over for a bottle of water and come out with a bag full of stuff I don't actually need. However, this does have it's advantages because I've ended up accruing thousands of points and ended up buying this lot last week without spending a penny!
This is one of the very first Soap and Glory products that I tried, it has that original Soap and Glory scent that we all associate with the brand.
I can't describe just how amazing this smells, but I'll sure as hell try. Imagine oats and maple syrup with brown sugar - now multiply it by a hundred and that's how good this scrub smells.
This scrub smells like lime opal fruits and I just want to eat it. It's perfect for waking you up in the morning.
I used a £5 off skincare voucher for this, which meant it only cost £4.50. It's perfect for taking my make up off at night, doesn't break me out and doesn't dry out my skin either.
This is my holy grail foundation. Somehow I've managed to make my last bottle last almost two years but it's on it's last legs so this repurchase was completely necessary.
Not bad for a freebie, eh? I've still got around £6 in points left as well..