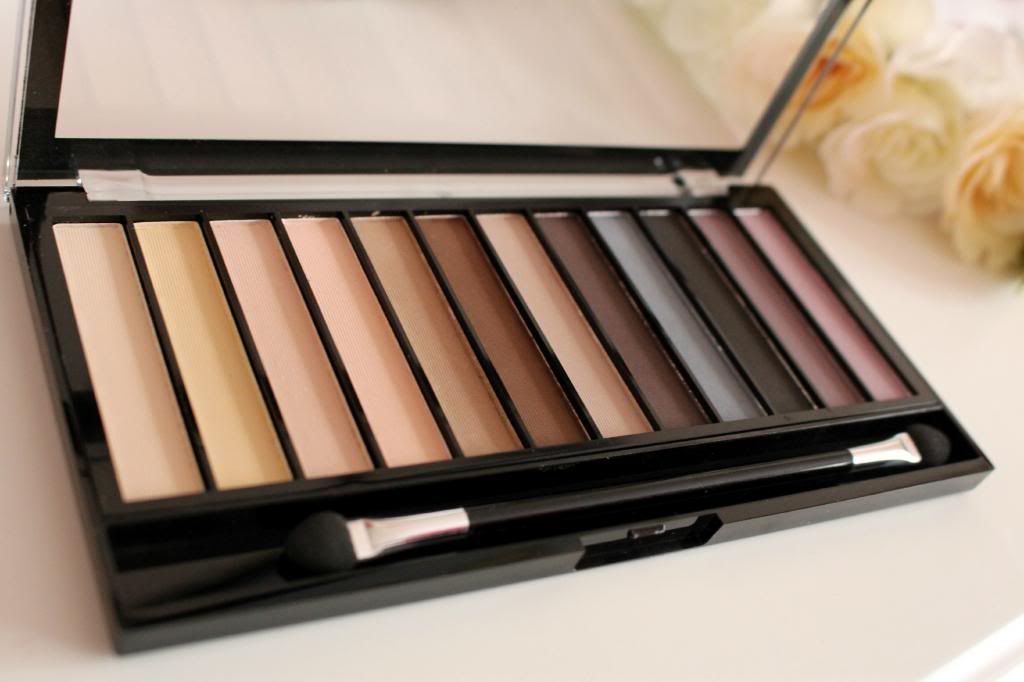 I'm sure you've all heard of the new makeup brand,
Makeup Revolution
. There's been a lot of talk about them on Twitter and on other blogs so when they offered to send me some of their products, I was over the moon. One of the items I chose was the
Essential Mattes Palette
. I'd been after a nice matte eyeshadow palette and had originally been eyeing up the Urban Decay Naked Basics, however a couple of the shades don't show up on my pale complexion so I didn't want to pay £20 when I couldn't use a third of the colours. Luckily, this offering from Makeup Revolution has twelve neutral matte shades and is a complete bargain at just £4!
As you can see from the swatches above, the three lightest colours don't really show up on me as I'm so pale. However, the other nine show up just fine. Each colour is extremely pigmented with very little fall out and they're so easy to blend. I've been using a couple of the lighter colours all over the lid, with a slightly darker one in the crease for a simple look for work. I've found that with a primer they last just as long as the eyeshadows I've got from other, high end brands and the colours in this palette all compliment each other so there's so many looks you can create.
I'm glad I didn't fork out for a matte palette from any other brand now, this one has all of the colours I need including a blue and a lilac which are great for the spring.
Have you tried anything from Makeup Revolution yet?