Put your creative flair to the test and join the designers in their artist mode by being daring with graphic patterns galvanised by the art world.
Saint Laurent has created the sculptural encrusted collar in crystal which a statement piece of cult-worthy status. It oozes the ease of an instinctive design that must be matched with
an elegant Chanel Premiere Ladies watch
.
Go tribal and be swayed by colourful motifs
The startling leather hand-bag from Marc Jacobs illustrates the African tones with bright spotted cheetah colouring from its coat against a black and white jagged arrangement with red sides, will be a winner throughout the season.
Olé for the spectacular silhouette
Evening decorative chic for the essential must have
This one cotton bag will serve you for all your nights and is a Dolce&Gabbana creation depicting a floral landscape with columns in the background surrounded by a python profile and padlock. The contrasting yellow and mauve is divine splendour.
Where art meets life round the clock
Wear just the one piece of jewellery by And_i and let it be Pop Art on your finger: it is the ring of the summer and is red with cut out shapes in a long design that will accentuate and accessorise your style.
Step out in casual footwear
The black and white striped sneakers are perfect with their mother of pearl broach that adds the sweet and chic allure to your ensemble. Match it up with a complete white look and one splash of colour.
Get those feet exposed to sun with glam
Going back to nature with a feminine look
Dries Van Noten has perfected the collar necklace with the star encrusted bib using delicate ornaments from stars and crystals in a contemporary and refreshing way.
The two for one design is a 50s ticket
From Prada we can always expect design that crosses the traditional with the modern in an ever so artistic way: having collaborated with numerous muralists, the work is mirrored onto the clothes and handbags with the pick of the day going to the bag and dress combination.
A second-skin takes you into the night
As ever the multi-talented Tom Ford steals the summer with his lace-up boots in every sense forming a hybrid pattern between bondage, sexy and lithe play. A true master.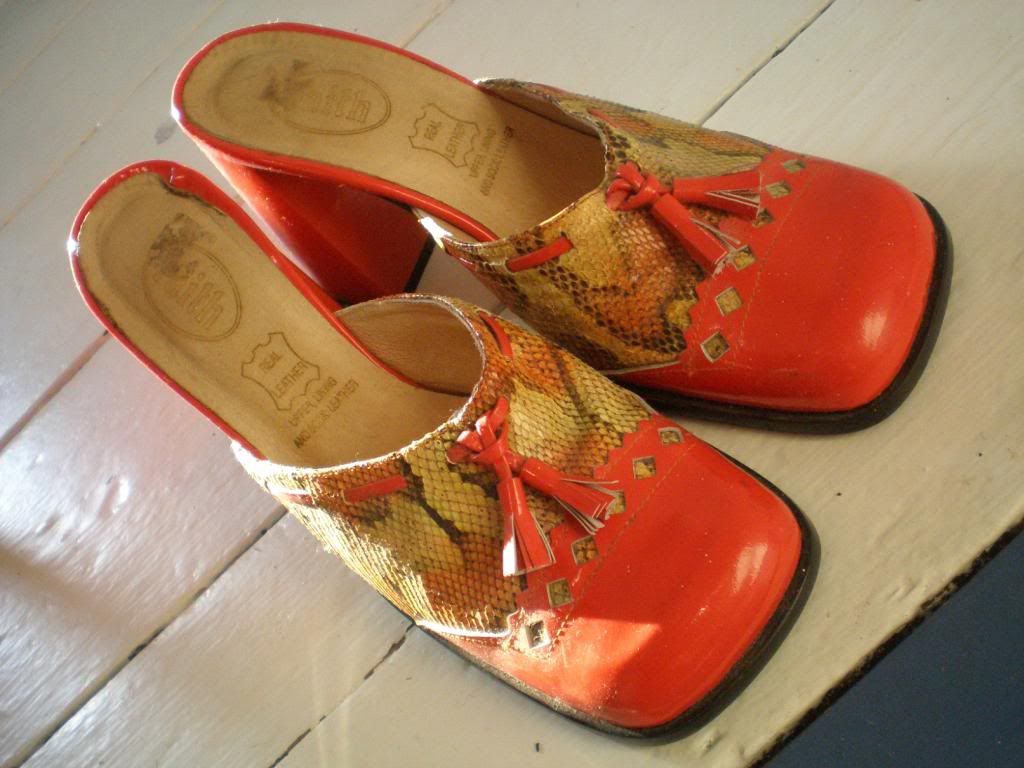 Take the hat and keep it on
John Rocha pays tribute to all the 50s classic styles with an alliance of texture, colour and form. Wearing the white, wide-brimmed zig-zagged hat is the answer to a summer wedding.
Mule it all over and let the summer in!

PS. Don't forget
to vote for me in the
StyleFruits Pastel Me Pretty competition
, you can vote once a day!