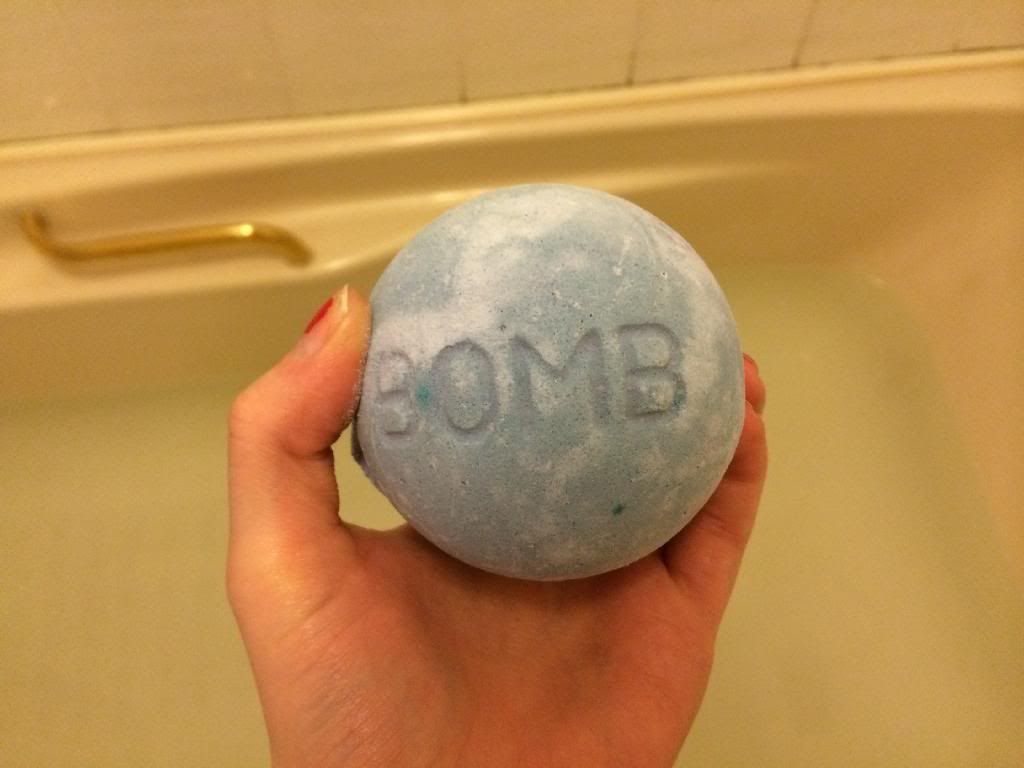 I don't tend to use anything in my baths, I usually just fill it up, have a wash and get out. I don't usually spend more than 10 minutes in there. However, the other day I was feeling really run down and tired, aching all over - I was a complete grump, so I decided to test out one of the bath bombs that I got in my Lush goody bag last week.
Blackberry Bath Bomb is exactly what you'd think it would be - a fizzing bath bomb that smells like delicious blackberries. When I dropped it into my bath, it immediately started fizzing and turned the water a gorgeous purple colour with such an amazing scent. I was also surprised to find that it had a piece of paper inside! It was so nice to lie back and relax in the water for a while, enjoying the colours and the smell. I got out of the bath and the smell stayed on my skin instil the next morning. It also left my bathroom smelling great until I used another Lush product in there.
This is definitely one that I will be purchasing again and again. It's such a fantastic uplifting scent and it doesn't leave behind any mess.
What do you think of this bath bomb? Which is your favourite one from Lush?