Christmas is officially NEXT WEEK!! I've got most of my presents wrapped and I'm looking forward to seeing everyone open them, I think I've chosen well this year. Apart from seeing everyone open their presents, there's always so much more that I look forward to at Christmas.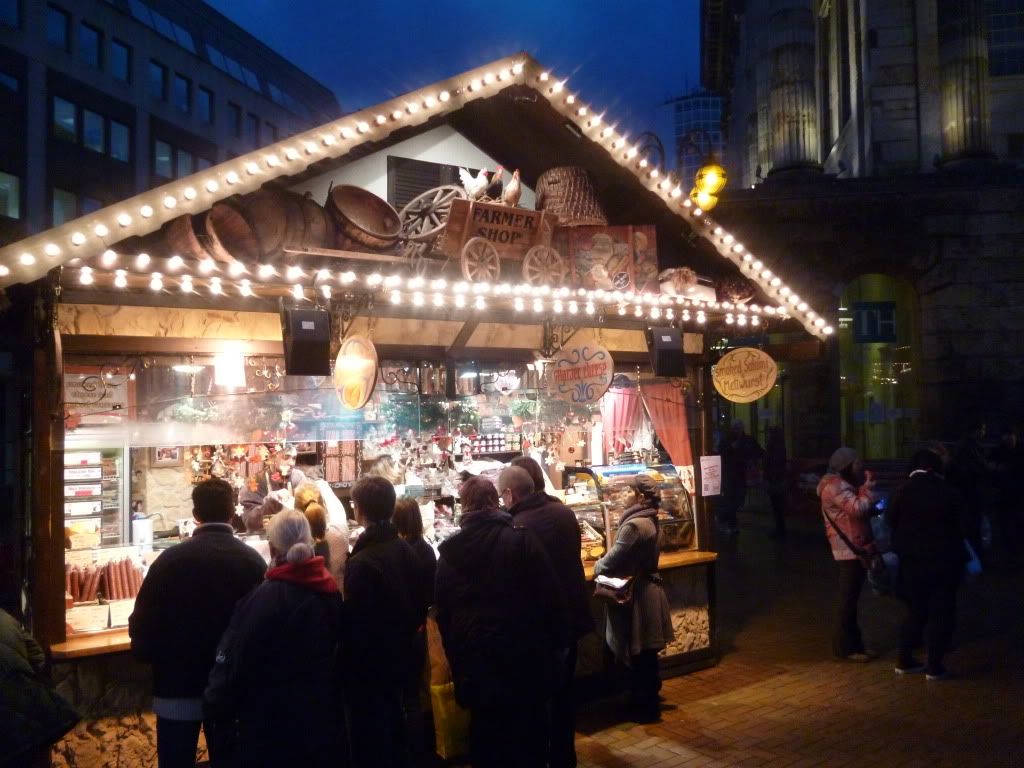 Obviously, I love the food (turkey turkey turkey, get in my belly!), spending time with friends that I don't get to see very often, watching Christmas films and listening to Christmas tunes but the one thing I look forward to the most is Birmingham's German Market. I try to avoid it for the first few weeks as it's so manic but it's nice to go on a weekday evening and have a wander around sampling all of the delicious food. My favourites are the cheesy garlic bread, the little pancake ball things and the candied cashews. Mmm!
Every year I always hope for a white Christmas and I've unfortunately never managed to witness one. I remember a few years ago, it snowed a teeny tiny bit while we were tucking into our Christmas dinner and I got really excited but it didn't stick. Did you know there's a really cool tool on the web that calculates your
chances of getting snow where you live on Christmas day
? Why not
have a look
and see what your chances are? It's not looking very promising for Birmingham!
I thought I'd also join in with the Christmas tag that I've seen floating around. Let me know if you join in too!
Do you like to stay in your PJ's, or dress up for Christmas?
I usually always buy a new dress to wear on Christmas day, I think it's a day for making an effort. We always open our presents in our pjs though.
Do you open your presents Christmas Eve or Christmas morning?
Always on Christmas morning. It used to be first thing, like 6am but now I'm older and lazier I have to be dragged out of bed, oops.
What's your favorite Christmas meal or treat?
I love Christmas dinner! There's nothing like turkey, roast potatoes and pigs in blankets. I also love candied nuts off the German market and homemade tirimisu.
What's your favorite Christmas movie?
Miracle on 34th St or Love Actually.
Which do you like better, Christmas Eve or Christmas Day?
On Christmas Eve I usually see my friends so I really enjoy that, I do love Christmas day though.
White lights, or colored lights?
I like both! We always have white ones on our tree though.
What do you look forward to about Christmas?