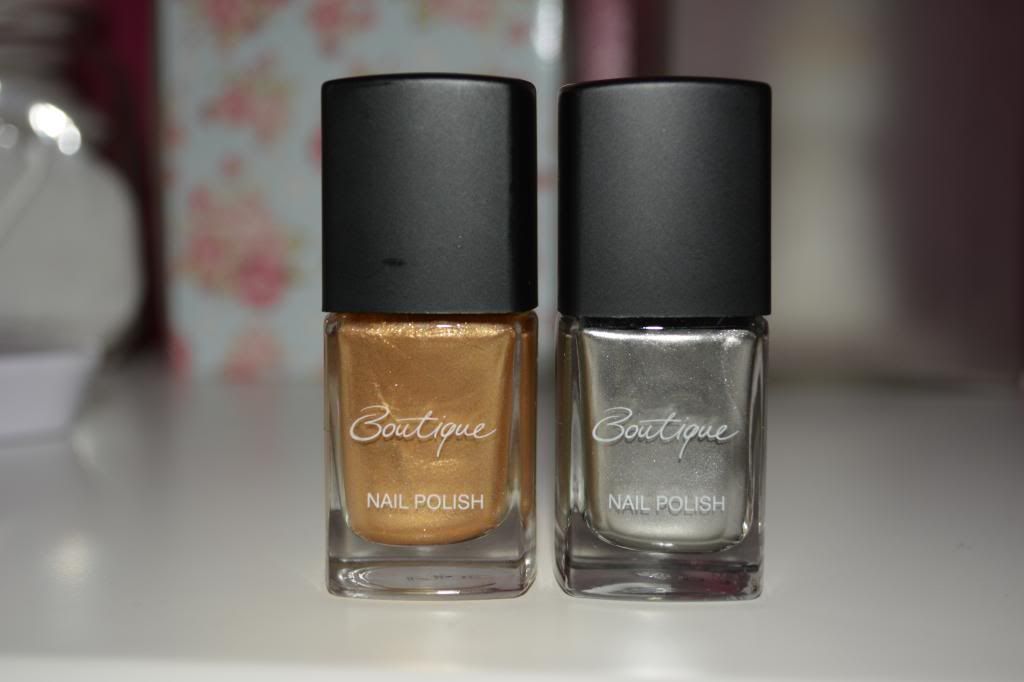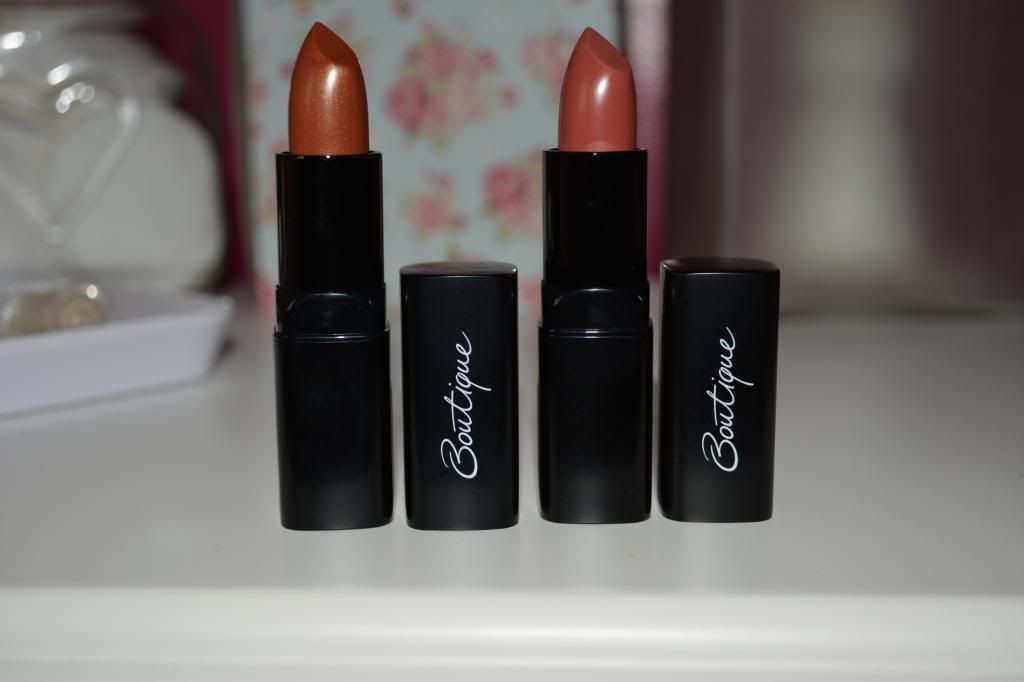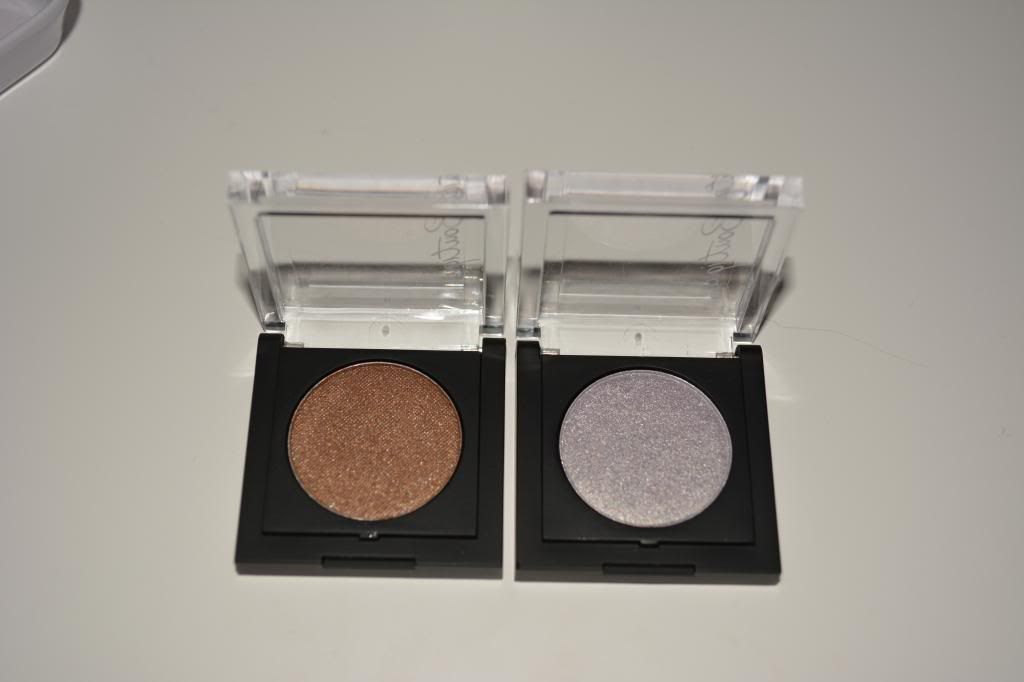 Sainsburys Boutique nail polishes* - £5 each
Sainsburys Boutique lipsticks* - £7 each
Sainsburys Boutique eyeshadows* - £4 each
Everyone loves the convenience of being able to pick up a new tshirt or pair of boots along with their weekly groceries and you can do so in most supermarkets nowadays. A few supermarkets also do their own make up ranges and Sainsburys recently launched their new offering, 'Sainsburys Boutique'.
Make Up Artists Jo Saville and Sophie Price have worked together to create an affordable range of good quality make up in wearable colours that you can pick up in your favourite supermarket. The prices range from £4 for an eyeshadow to £7 for a lipstick, so you won't feel too guilty about popping one of these products into your shopping trolley along with your bananas and cereal.
I was given a selection of products to try from the range but my favourites are the nail polishes and eyeshadows. I was given metallic gold and silver nail polishes which are perfect for Christmas time. They apply like a dream and are opaque in two coats. They don't take long to dry and, if sealed with a topcoat the nail polishes last quite a while without chipping. I wore the gold for four days before I noticed any major chips! The eyeshadows are amazingly pigmented for a budget brand, I've been wearing the bronze coloured one, 'All That Glitters Is Not Gold' on a daily basis, blended in with a couple of neutral browns for a bit of a shimmery day look. You can see a
FOTD I posted using this eyeshadow here
. I'm also wearing one of the lipsticks in the shade 'That Ol' Chestnut' which is a creamy nude/brown. It's not the sort of colour that I'd pick up for myself but I'm so glad I've got it as I think it finishes off a natural makeup look perfectly.
I really want to try the rest of the products from this line and I can't wait to visit my nearest Sainsburys so I can have a look and a swatch! Have you heard of the Sainsburys Boutique brand?