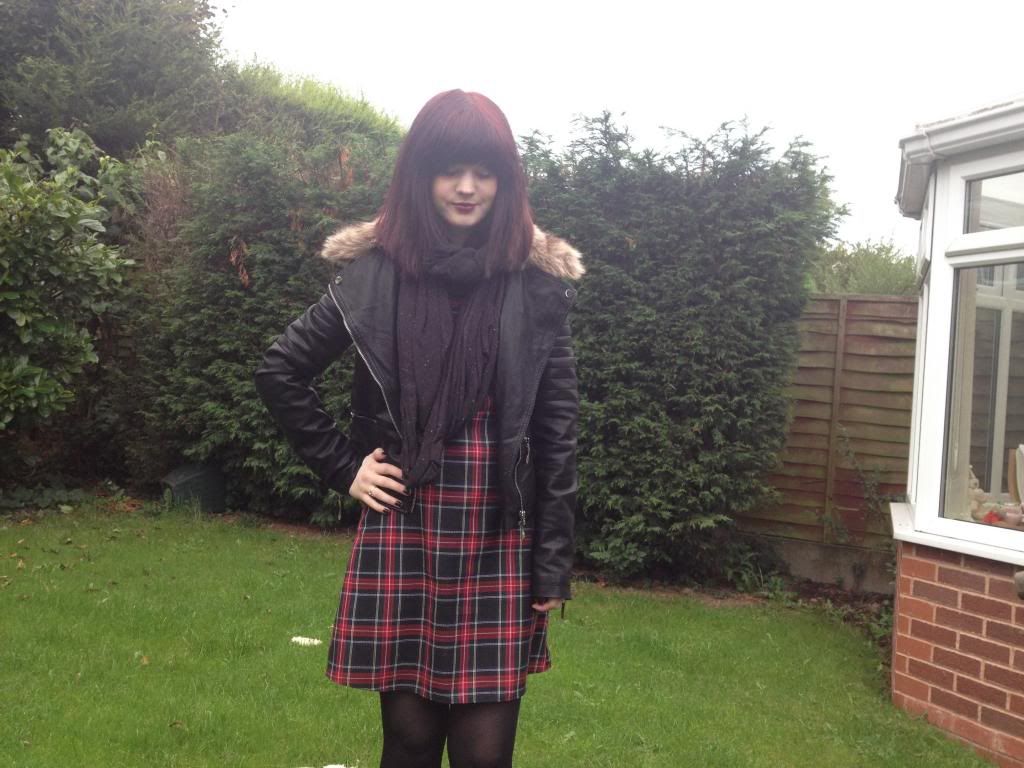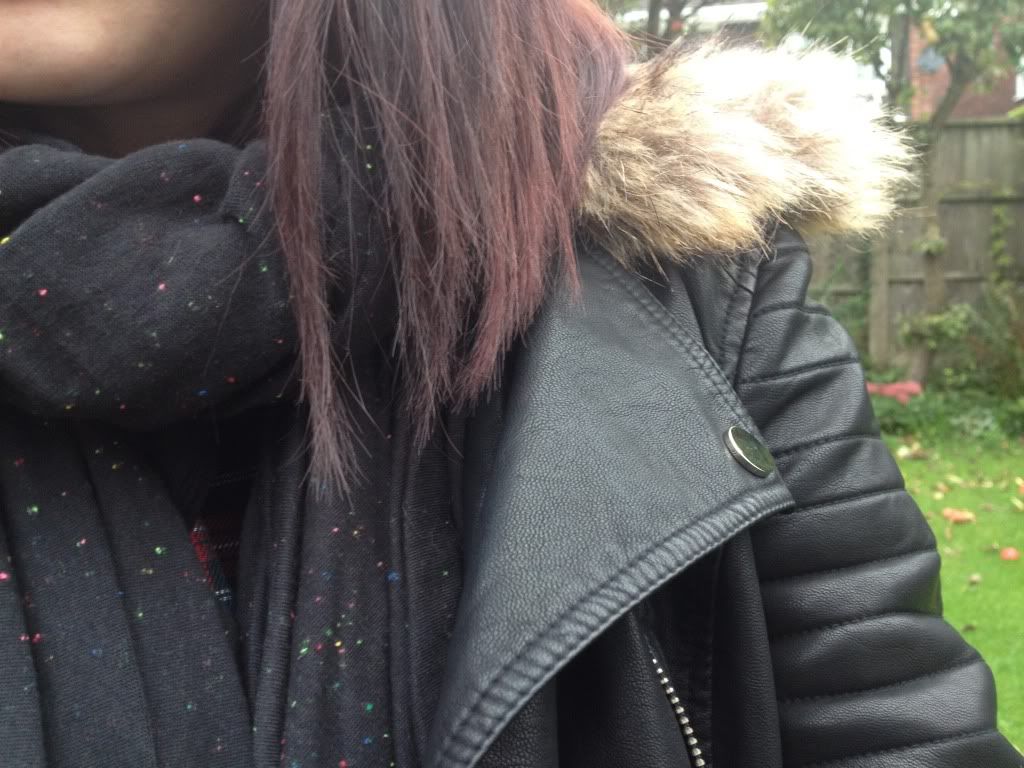 Lips - Revlon Black Cherry
Last week I was asked if I wanted to choose an item from the
Triple S Clothing
website and after having a quick browse, I jumped at the chance. For ages now, I've been after a new leather jacket because I've had my leather bomber for 5 years and I'm a bit bored of the style. I was really pleased when I found this
Glamorous Fur Collar Jacket
on the website, so I immediately chose that. It's not real leather but it looks pretty damn close!
Here, I wore it over a tartan dress when I went for drinks after work on my birthday but it's a really versatile piece and it will work well with jeans, skirts and many other dresses too. I think it's the perfect jacket for autumn as it's not quite cold enough for a coat yet and if it does get a bit chilly, I can fit a thin cardigan underneath this. My favourite part of this biker style jacket is the quilted detailing on the arm. I also love that the fur is detachable so it's kind of like getting two jackets in one!
I'm definitely going to be wearing this a lot over the autumn!