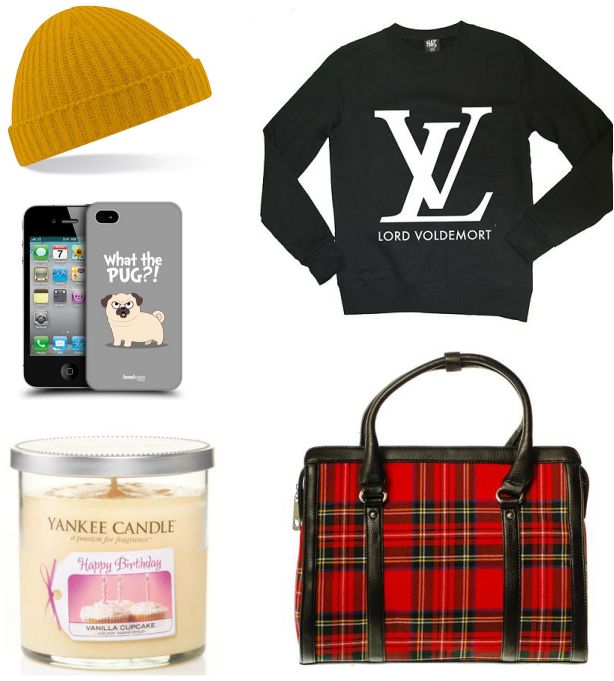 I can't believe this is my 30th ebay wishlist post! I always get such a great response from them and they're really popular so I love doing them.
First of all there's this gorgeous
mustard beanie
. I bought a forest green one in a slightly different style last year but for some reason I really want a mustard one this year. It's a bargain at under £4 and I know it's going to be brilliant quality.
How amazing is this
Lord Voldemort jumper
? I love it and I think I'm definitely going to have to get one for when it gets colder. Actually, I want one before I go away to Paris in 3 weeks so I'd better get saving!
I actually bought the
pug iPhone case
for my cousin for his birthday yesterday (and it was mine too, the little git was born on my 9th birthday!) and he loved it. I think it's so cute and it was really annoying me that he had no case on his phone.
This Yankee candle is in my favourite scent,
Vanilla Cupcake
and it's really appropriate as it was my birthday yesterday. These candles last for ages and the scent is amazing.
Finally, I absolutely adore this
tartan bag
. It's a bit pricey for £65 but I think it would last for ages and it's perfect for this season.
What have you been buying on eBay recently?