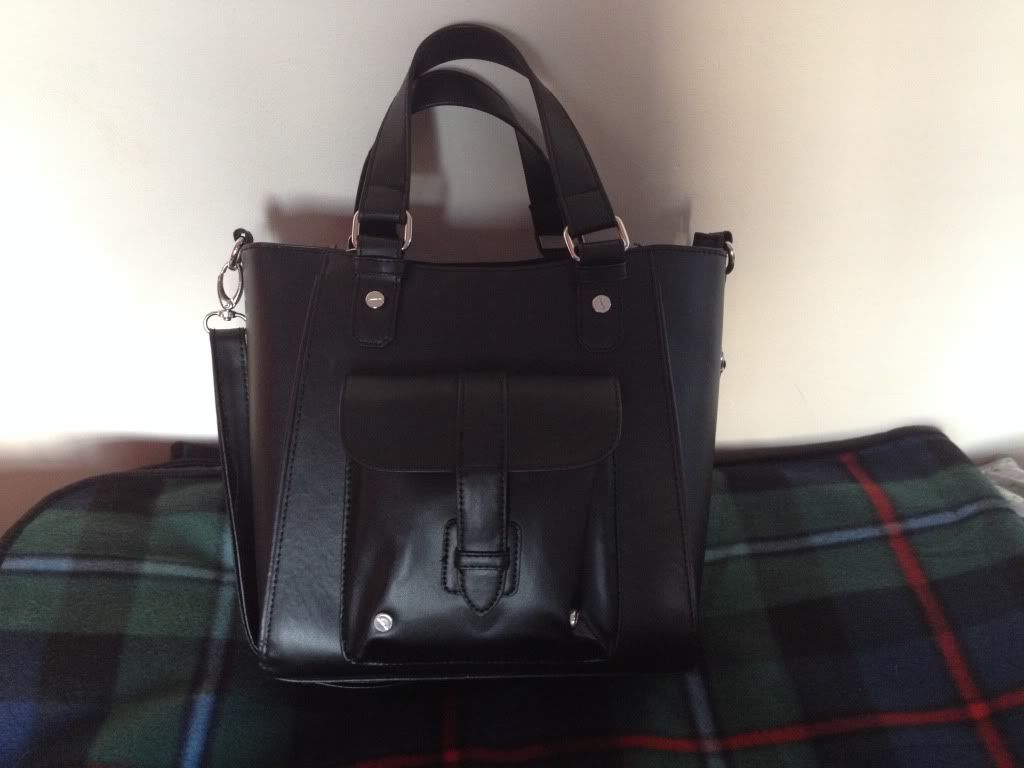 It's all
Sara
's fault. Ever since I saw
this post
on her blog, I just knew I had to get my hand on one of these bags. They're a dupe for the Zara Mini Shopper bag which is way out of my budget but for £8, I couldn't say no to one of these beauties. That girl is bad for my bank balance.
I'm usually one for big bags that can fit everything but the kitchen sink inside it, however there's something about this little tote that was just screaming "HAYLEY! BUY ME!" through the computer screen so obviously, when I was in Primark with Sara and
Chloe
, I bought one. Sara has it in all three colours (black, tan and red) and Chloe picked it up in the tan as well. Us three are always copying each other.
Luckily, I can fit everything I need in this bag which is my purse, my kindle, my little bag of medication, my ipod, my
portable phone charger
and a bottle of water - and there's still room for random receipts and other junk. I've been limiting the amount of make up that I take out with me when I use this bag. I just put a tiny mirror, a concealer, a powder and a lipstick in the small pocket at the front and put a powder brush in the main compartment.
I think that this bag looks way more expensive than it actually is and I've had so many compliments on it already in the week that I've had it. I hope they do it in more colours, I'd love it in a deep purple or a teal.