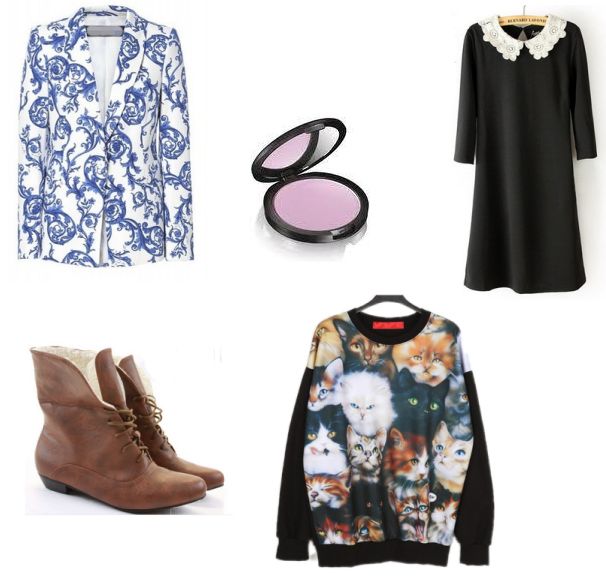 This week's eBay wishlist is a bit of a mixed bag! The
floral blazer
is very summery but I love the pattern on it and I think it would look great with skinny jeans, heels and a black vest for a night out or it would also be great for the office.
I've been after a lilac blush for ages and I've heard a lot of great things about the Dainty Doll range. I really want to get my hands on
Hippy Shake
as it looks like the colour I've been searching for. You can't go wrong with a blush for £3.75 including postage now, can you?
I already have a few pairs of black boots for the coming seasons but I really fancy some new tan ones. I think that this pair of
lace up tan boots
would be perfect as they're lined with fur so they're not only stylish, but they'd also keep my feet really warm too.
I haven't really got much to say about this
cat jumper
apart from IT'S BLOODY AMAZING AND I NEED IT! I think I'm going to have to purchase this as soon as I get paid next week!