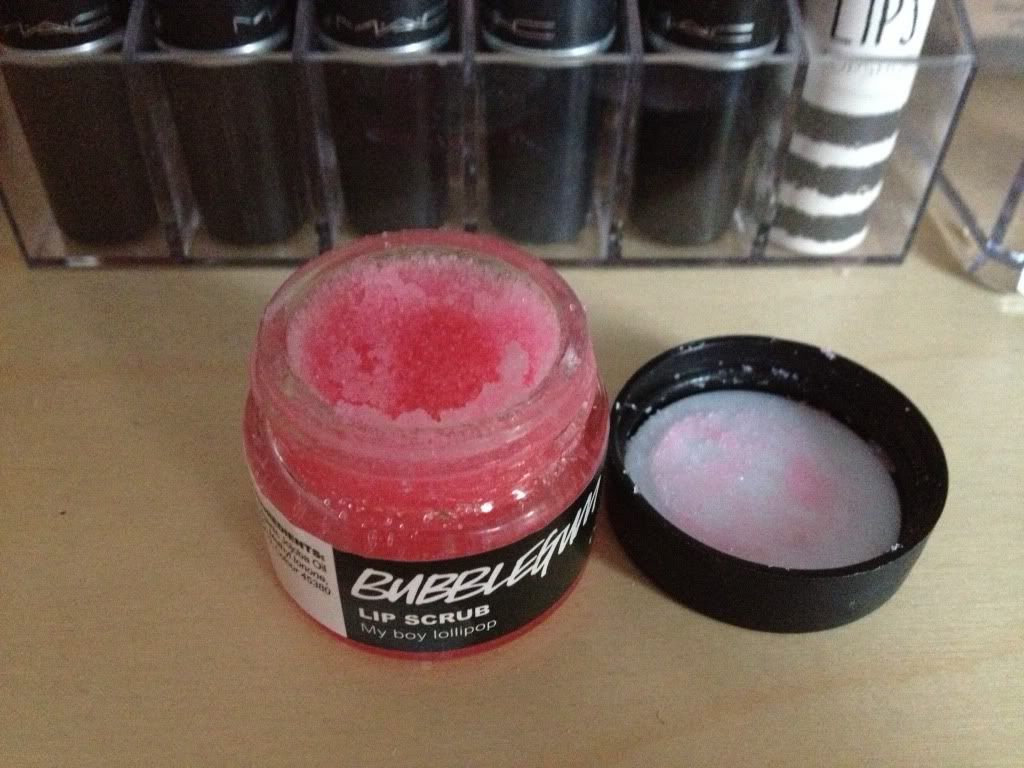 The lip scrubs are one of the things that I've never tried from
Lush
, despite having been buying their products for over seven years now. I have seen many other bloggers raving about them though, so when my lips suddenly went dry and flaky (yum!) due to a change in weather recently, I decided I'd pick up a pot and see what all the fuss was about.
"Our lip scrubs are made from castor sugar to act as a gentle scrub and jojoba oil to be wonderfully moisturising but light enough not to leave you feeling greasy."
There's currently three different flavours to choose from, but I decided to go for Bubblegum because as well as being a bright pink, it also smells just like one of my favourite Lush products, Snow Fairy! You get 25g of product, which may not seem like a lot but a little goes a long way. I've been using this every time I wear a matte lipstick to ensure that my lips are smooth and I get a good application and I've barely made a dent in the pot. It's super easy to use, you just scoop some of the product out onto a finger tip, rub into your lips and lick it off - it tastes delicious!
As well as smelling (and tasting) amazing, I find that the Bubblegum lip scrub really does live up to the expectations. It helps to exfoliate my lips and get rid of any flaky bits as well as moisturising them slightly, leaving a great base for lipstick. Once I've got through this pot, I'll definitely be repurchasing another one.
What do you think of Lush lip scrubs?