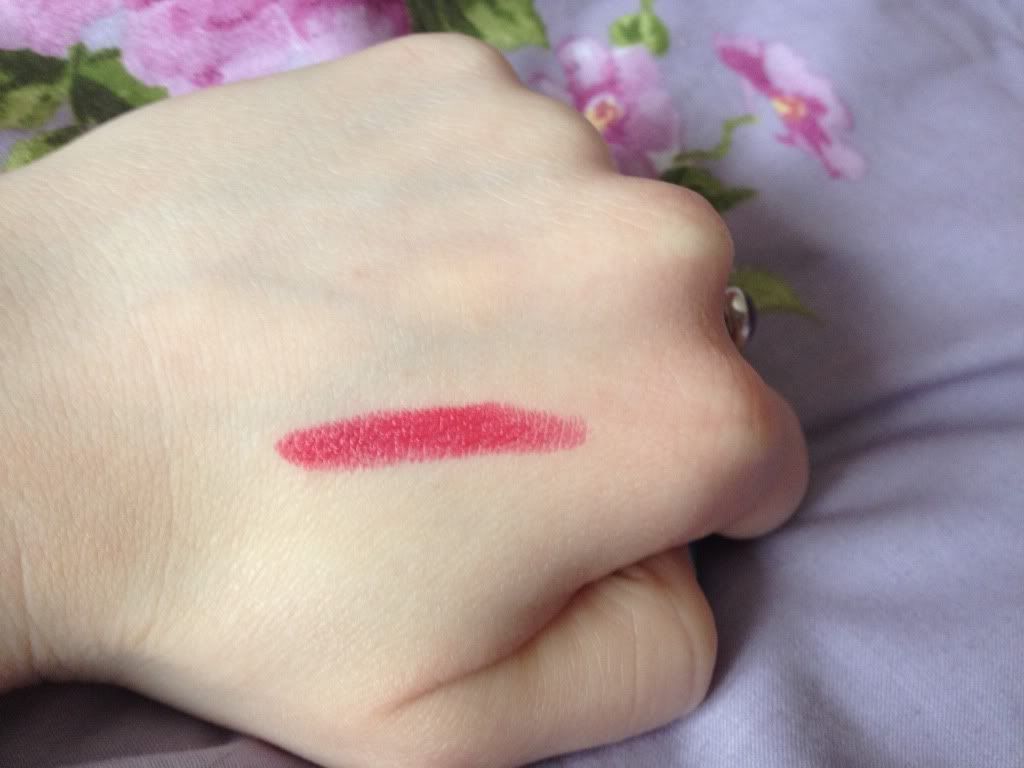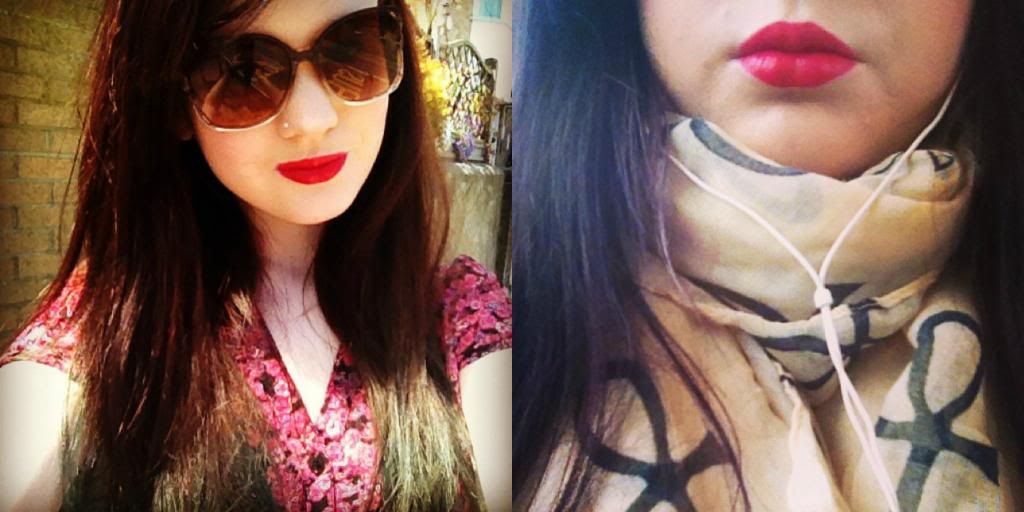 I thought I'd found my perfect red lip in my YSL Rouge Volupte lipstick, so when I got this lipstick from Yves Rocher in my #BrumBloggerMeet goody bag, I didn't try it straight away. It wasn't until I was on my way to work and found this was the only lipstick in my make up bag, that I decided to try it. I honestly can't believe it took me so long!
Yves Rocher isn't a brand that I've tried before, although I had heard about the mascaras. I didn't realise that they are in fact a completely natural and organic brand based in France. I was also surprised at how much this lipstick cost, I liked it so much that I thought I'd have a look online at the other colours and was shocked to find that it's £19! The price completely reflects the quality though.
"A long wearing lipstick with an exceptional smooth application in a refined pink-gold case. A
texture that goes on like a second skin,
creamy and moisturising for an inimitable sensation."
The lipstick is so easy to apply, I never need to apply a lipliner beforehand like I do with the YSL one. It glides on so smoothly and only needs one coat for an opaque bright red. It stays on my lips all day without the need for a touch up unless I've eaten something really greasy. It applies slightly glossy but soon dries down to a matte finish without drying my lips out at all. When it starts to wear away, it leaves a red stain behind so you don't end up with that tell-tale red ring around your lips which some lipsticks can leave. As well as having a fantastic long-lasting formula, the lipstick also smells gorgeous, like sweets which is always a bonus as far as I'm concerned.
This lipstick is now one of my most worn as it's so easy to apply and lasts all day. I've had a lot of compliments on it each time I've worn it and there's nothing like a red lipstick to make you feel classy! Now I've tried this, I definitely want to try out more from the range.