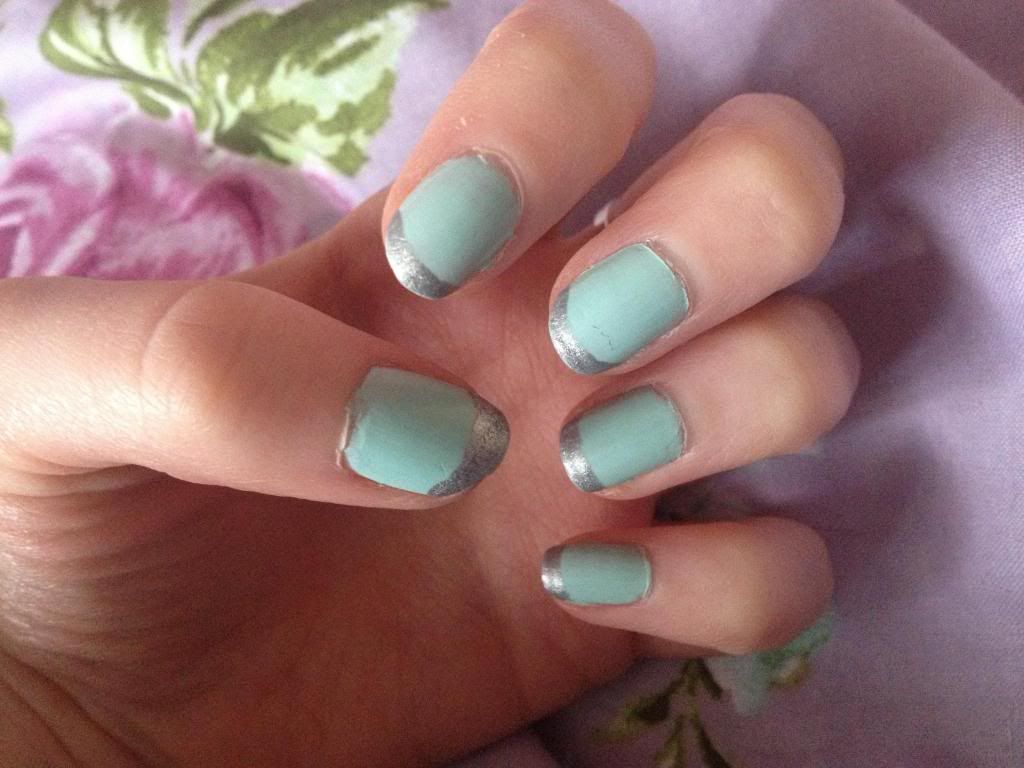 It's been a while since I last did anything creative with my nails. I had a lot more time on my hands (excuse the pun) when I was a student so I used to spend hours painting little flowers or leopard print onto fake nails. Nowadays, I always have my nails painted but it's usually just one colour.
I picked up this MUA polish in Superdrug last week along with two other colours while they were on a 3 for 2 offer. I really love the quality of this polish, it's opaque in two coats, dries pretty quickly and doesn't chip straight away which is brilliant for £1! The next day, I decided I needed a silver polish to go with it so I spent forever browsing the stands in Superdrug again and came away with another three polishes. I probably wouldn't wear this silver on it's own but I think it would be great as an accent nail and it goes great with the mint green.
I painted the tips on freehand and it only took me about five minutes so it's not my neatest work but I was really pleased with how it came out and it lasted a good few days before it started to chip! I think I'll probably be doing this combo again soon. What do you think of it?