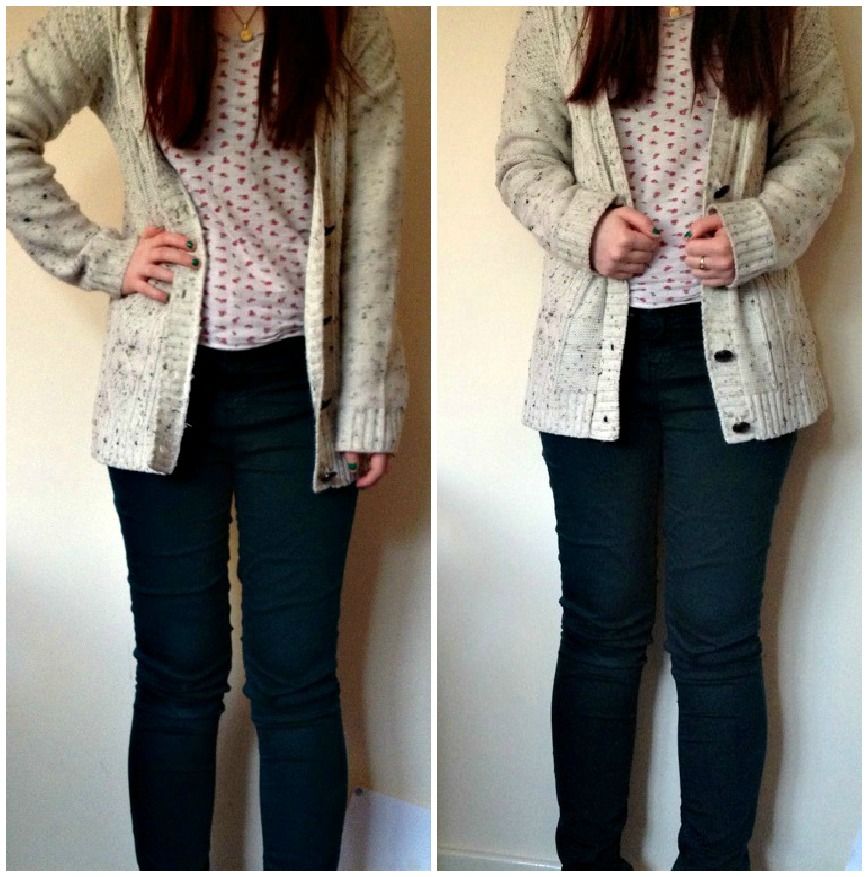 Long sleeved tshirt: Primark
Cardigan: New Look (kids)
Its been a while since I last did an outift post and it seems that I've forgotten how to take photos as I've managed to chop my head off - oops! I just wanted to show off these treggings that I got last week - I had a Fat Face giftcard that had been burning a hole in my purse since the summer, however I knew I wanted to wait until after Christmas to take advantage of the sales. I had my eye on these treggings in a couple of different colours but when I went in to the store in the Mailbox they only had a few left in my size. Luckily, they had these gorgeous teal ones reduced to £20 and once I'd tried them on it was love at first sight! I had to double check the colour when I got outside the store though as the lighting in there is a really weird pink colour and it's hard to tell what the clothes actually look like. Does this annoy anyone else?
I've also barely taken this cardigan off since I bought it in the sale on Christmas Eve. I said I wouldn't go sale shopping this year but I was a bit early for work and found myself wandering into the huge New Look in Birmingham. I'm so pleased that I managed to find this cardigan as it's one of the things I've been wanting for a while (as well as a denim dress, which I also picked up that day) and it was reduced to just £8 in the kids section! I got an age 13 which is the equivalent to an 8-10 and I think it goes great with almost everything in my wardrobe!
Have you done much sales shopping this year?