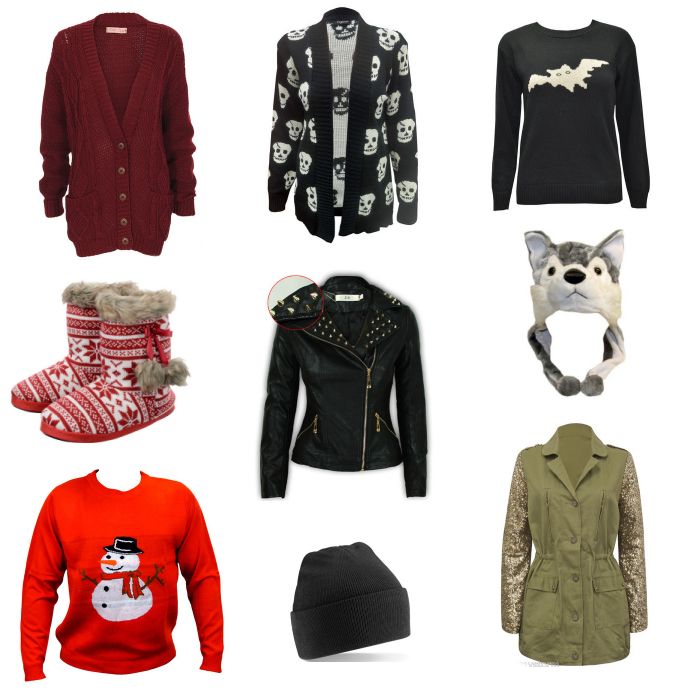 This is a big wishlist today! Since the weather has been getting colder and colder, it's inspired me to start searching for the perfect winter knits, jackets and novelty hats. I love everything about Autumn and Winter and I especially love layering. This week I've picked out my favourite Christmas jumpers, jackets for layering and some cosy accessories. I saw a lot of these animal hats last year and regretted not buying myself one - yes, I'd actually wear it!
I missed out on the JW Anderson x Topshop bat jumpers/couldn't afford one so I'm glad I've managed to track down a much cheaper alternative! It's not as thick as the original but it would be great for layering under a jacket such as this studded faux leather one or the glittery armed military style one.
What are your winter essentials?