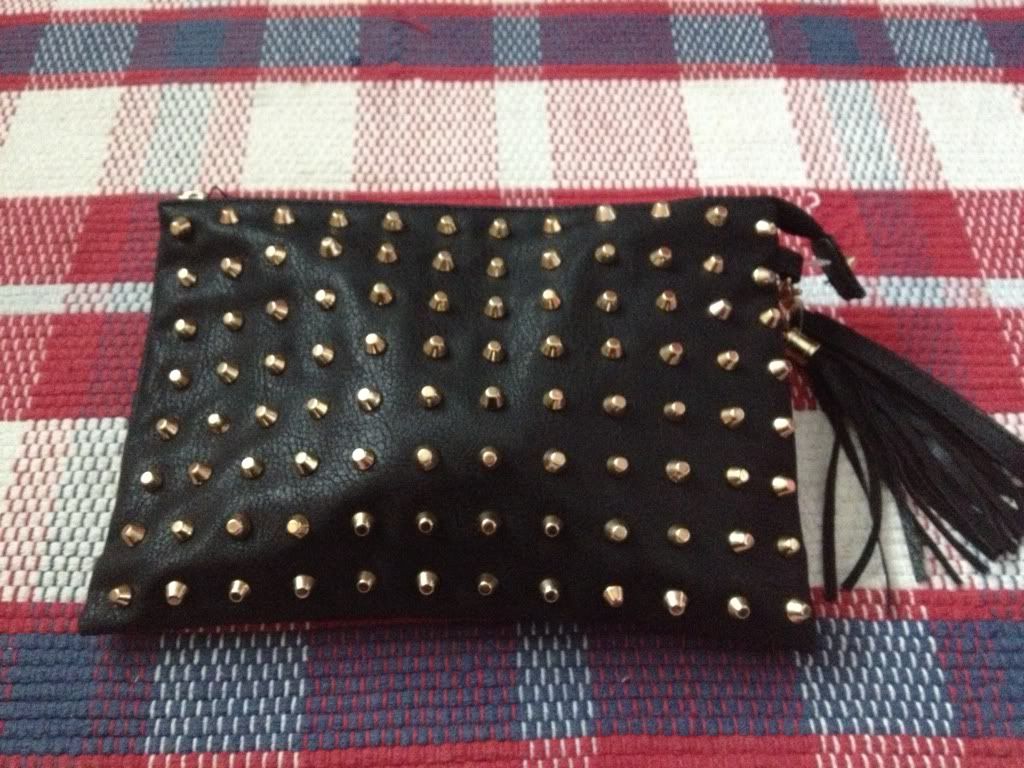 I've been promising a giveaway for a while now and seeing as today is my 23rd birthday and I've also recently hit 500 followers, I thought it would be a good idea to do it today! I've been collecting bits and pieces over the past couple of weeks, all things that I love and have myself and that I know my followers would like. Here's what's up for grabs:
Black and gold studded clutch bag
3x Collection nail polishes
3x Benefit The Porefessional primer (trial size)
Benefit Her Glossiness Lipgloss
Eyeko Skinny Eyeliner in Navy
Eyeko Fat Stick in Black
Stila Tinted Moisturiser in Light
Little Teacup Jewellery necklace and bracelet
MUA Lipstick in Shade 3
MUA Lipgloss in Shade 2
The giveaway is UK only and is open until November 5th. Enter using the Rafflecopter widget below, good luck!
a Rafflecopter giveaway