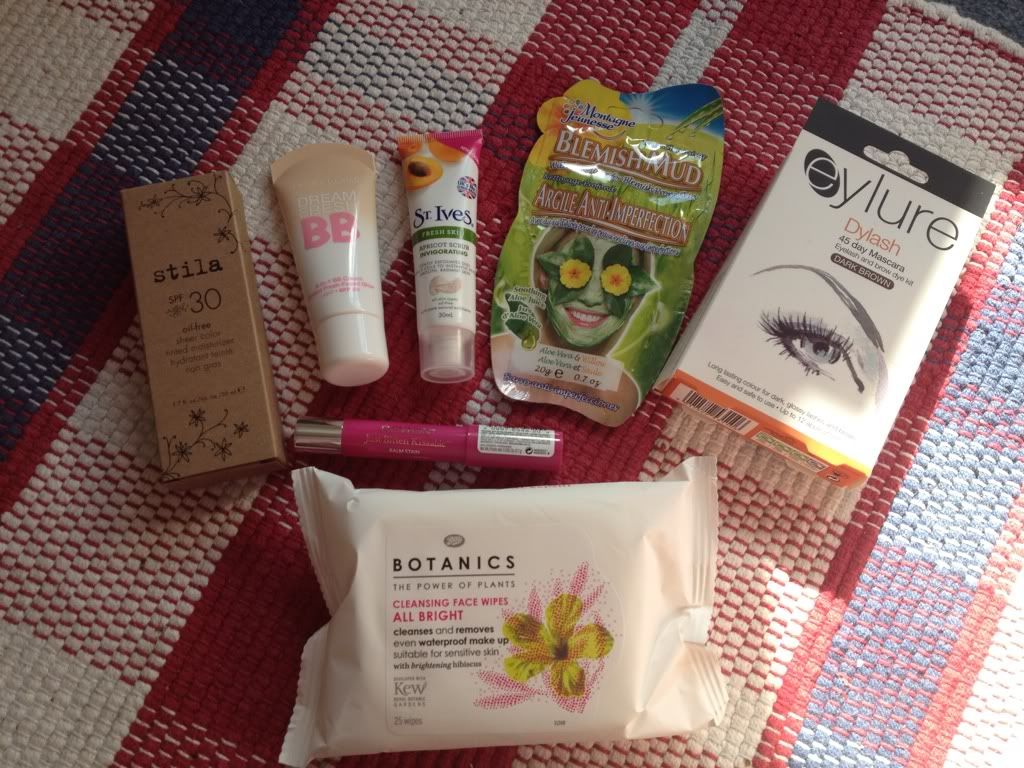 Stila Tinted Moisturiser
- I finally managed to track this down in the lightest shade in my local Poundland so I bought two. I'm looking forward to trying them!
Maybelline Dream Fresh BB Cream
- I reviewed this
here
and I loved it so much that I finally bought the full size.
St Ives Apricot Scrub
- I decided to buy a mini version of this scrub to take away with me as I'd never tried it before. I've used it a couple of times now and I'm very impressed, so I'll definitely be buying the full size when this mini runs out.
Montagne Jeunesse Blemish Mud face mask
- I love these face masks and thought I'd give this one a go as I'm suffering from a lot of blemishes at the moment.
Eyelure Dylash
- I bought this in dark brown to dye my eyebrows, however it wasn't dark enough so I think I'm going to have to get it in black.
Revlon Kissable Balm Stain in Lovesick
- I picked this up after seeing all the hype about them on blogs and YouTube. Full review coming soon!
Botanics Cleansing Face Wipes
- I needed some new wipes to take away with me and the Botanics range is currently 1/3 off and I'd heard a lot of good things about them.
So that's just a few things I've picked up recently! If you want to see any full reviews, let me know. I've been really busy over the past couple of weeks, hence me being MIA but I have a lot of posts to get up this week. Plus, I'm nearly at 450 followers so I'll soon be doing an exciting giveaway!