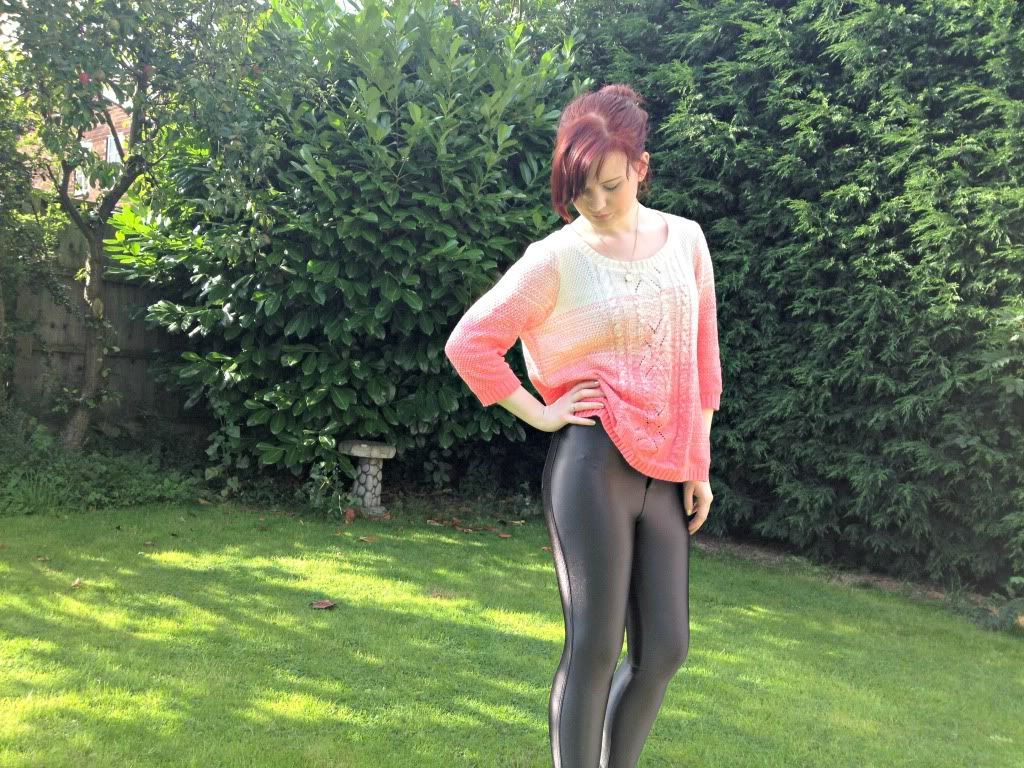 Jumper: Clothing at Tesco
I finally caved and bought some disco pant dupes from
Glamorous
. This was the first thing I've actually bought from
Glamorous
(I've received a few samples from them before) and I was really impressed! I got 20% off with the code
GLAMOROUS20
and paid for the normal delivery as opposed to next day. Considering I chose the cheapest delivery option, they came super quickly! I bought these on the Sunday and they arrived Tuesday lunchtime. I can safely say that I will definitely be shopping with
Glamorous
again!
I'm so in love with these disco pants. Although a lot of people have said they're not a true black, they're dark enough for me. They are really slimming and look great with either a long top as I've worn them here, or with a top tucked in. They're not as thick as the AA version, however they still have the back pockets and the zip and button at the front. They are very shiny much like the AA version but as I took my photos in the sun, they look a lot shinier than they actually are. I've had a lot of compliments when wearing them and they've quickly become one of my most worn items. If you're considering getting these, it's best to go a size up. I'm usually an 8 but bought them in a 10 and they fit perfectly.
The jumper was a complete bargain at £7 from Tesco. I only popped in for some chicken and came out with this. I got it in a size 10 so it's slightly baggy and I usually wear it over a vest top with a pair of jeans and some simple pumps. This is another item that I've been wearing non-stop recently. It's so comfy and easy to wear!
What do you think of disco pants? Do you have a pair?