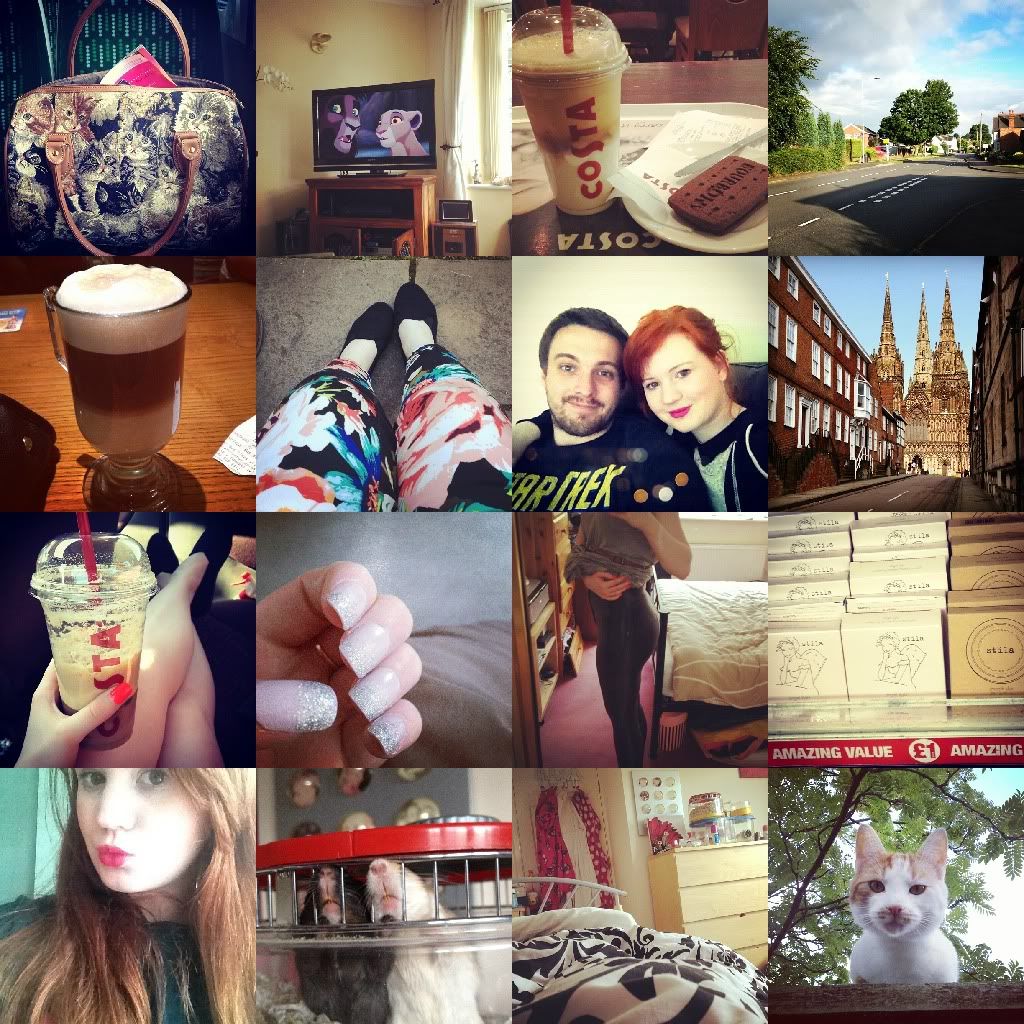 Taking my cat bag to Brum - Watching the Lion King 2 - Costa and a MASSIVE bourbon - Sunshine at 7am - Amaretto coffee in the pub - As the sun came out, so did my flowery trousers - Mark came up to stay - Lichfield Cathedral - Emergency iced vanilla latte - My current nails - Got some Glamorous disco pants - Stila in Poundland - New lip stain - Greedy gerbils - Didn't want to get out of bed this morning - A visitor on top of our shed
This is all from the last few weeks since I moved home. I haven't really done much, I've mostly been sorting out all the stuff I bought back with me, job hunting and working 24 hours a week. I can't wait to get a full time job, hopefully one much closer to home so I don't have to leave the house before 7am to get to Birmingham everyday! Mark came up to see me, Friday - Wednesday which was great!
I found the Stila make up in the Poundland in the Pallasades in Birmingham. If you're know Birmingham then you'll know which one I mean. They had powder foundations but they only seemed to have shades that were too dark for me so I didn't pick anything up. I've heard that other Poundlands have got the tinted moisturiser in though and I'd love to try that so I'll be keeping an eye out!
I hope you're all having a good weekend and enjoying the Olympics!