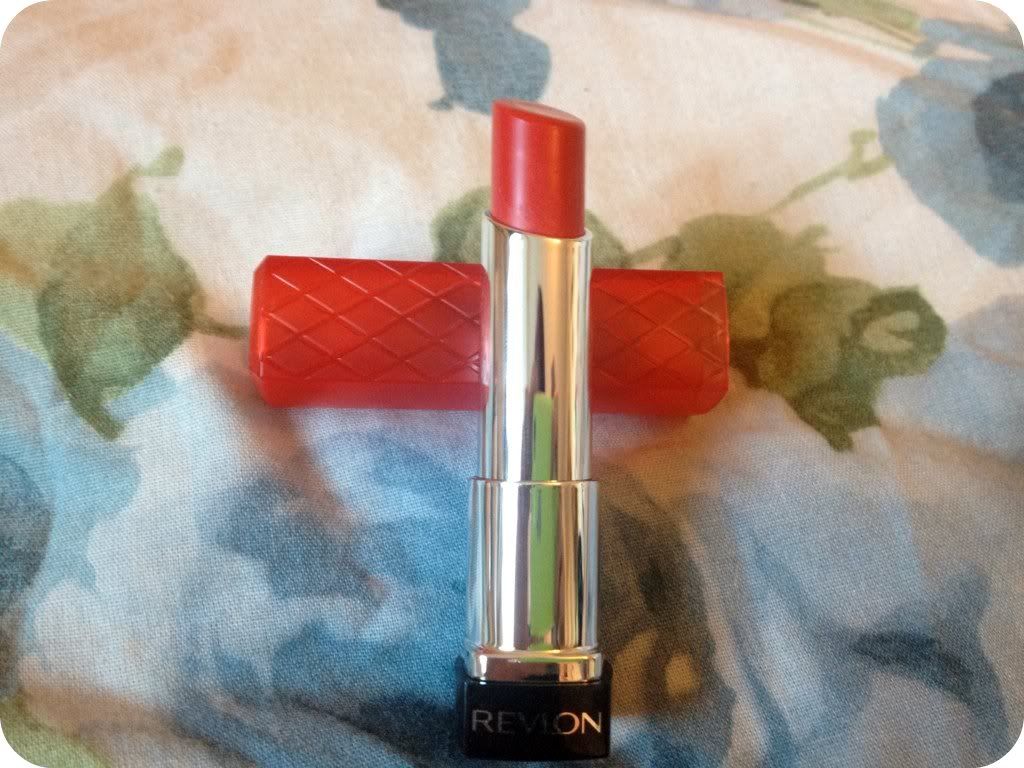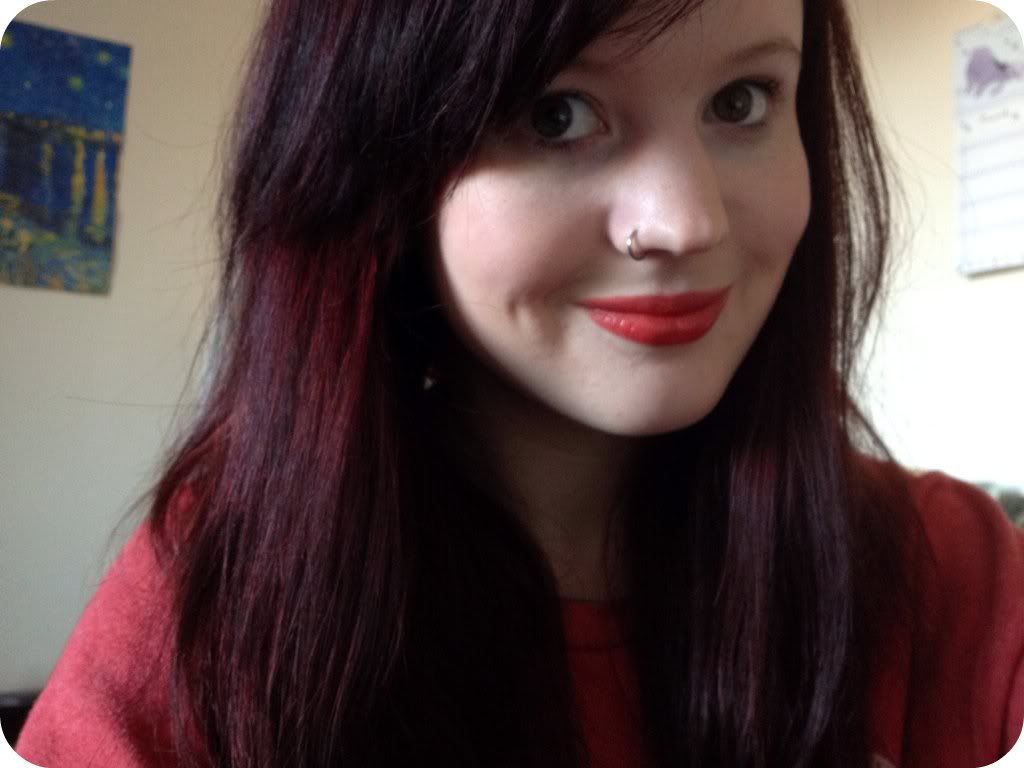 I picked up this Revlon Lip Butter in Boots last week as part of the 3 for 2 offer. There wasn't a big selection of colours in my local store but luckily they had Candy Apple, which was the one I wanted.
I love the packaging, each case represents the colour inside and has a lovely quilted effect which makes it look like it costs a lot more than it actually does! The lip butter glides on, just like a balm and is really moisturising. The colour is quite sheer at first but still very pigmented and builds up easily. It fades nicely and leaves a tint to the whole of your lips, rather than just leaving an outline like most other lip products!
Rather than being a true red like I expected, Candy Apple is an orange toned red. It's quite bright but I think it works quite nicely with my pale skin. After trying this one, I definitely want to try some of the other colours in the range.
Revlon Lip Butters are available in most Boots and Superdrug stores and are priced at £7.99.
Have you tried any of the Lip Butters? Which shades are your favourites?