I don't know about you, but I'm so nosy and I love posts like these! I picked up this bag in
New Look
last week after searching for a small, smart looking, black handbag. It only cost me £11.99 with student discount which is fantastic seeing as I was prepared to spend double that. I've been using it for the past few days, so I thought I'd show you all of the crap that I usually find myself carrying around with me.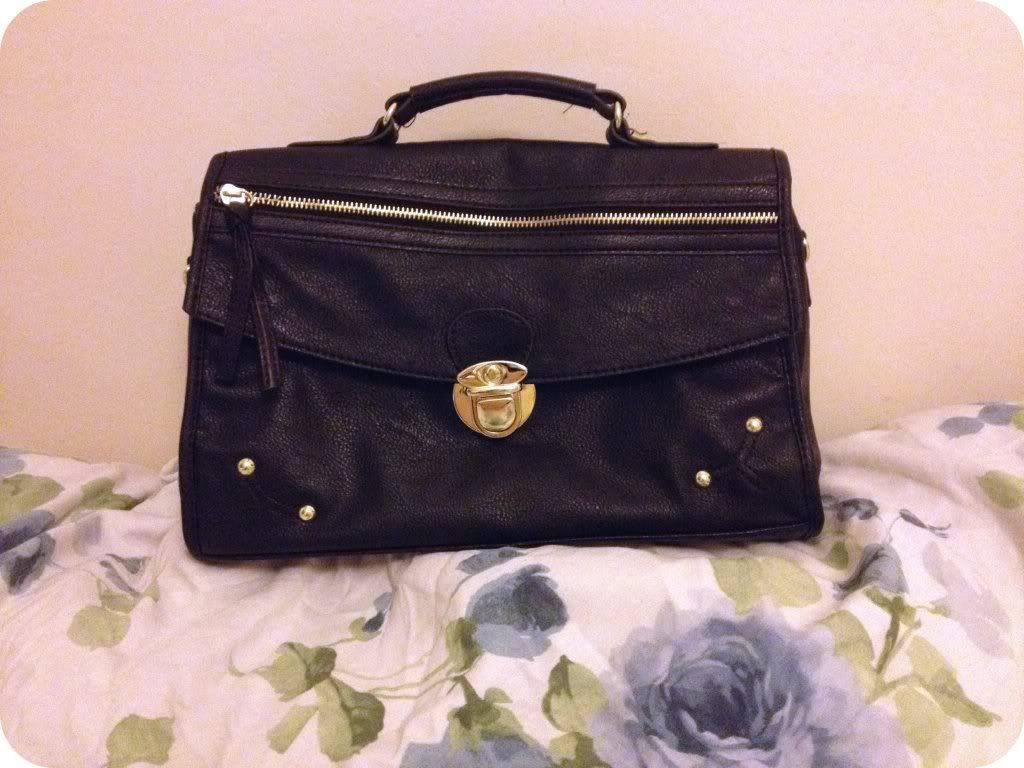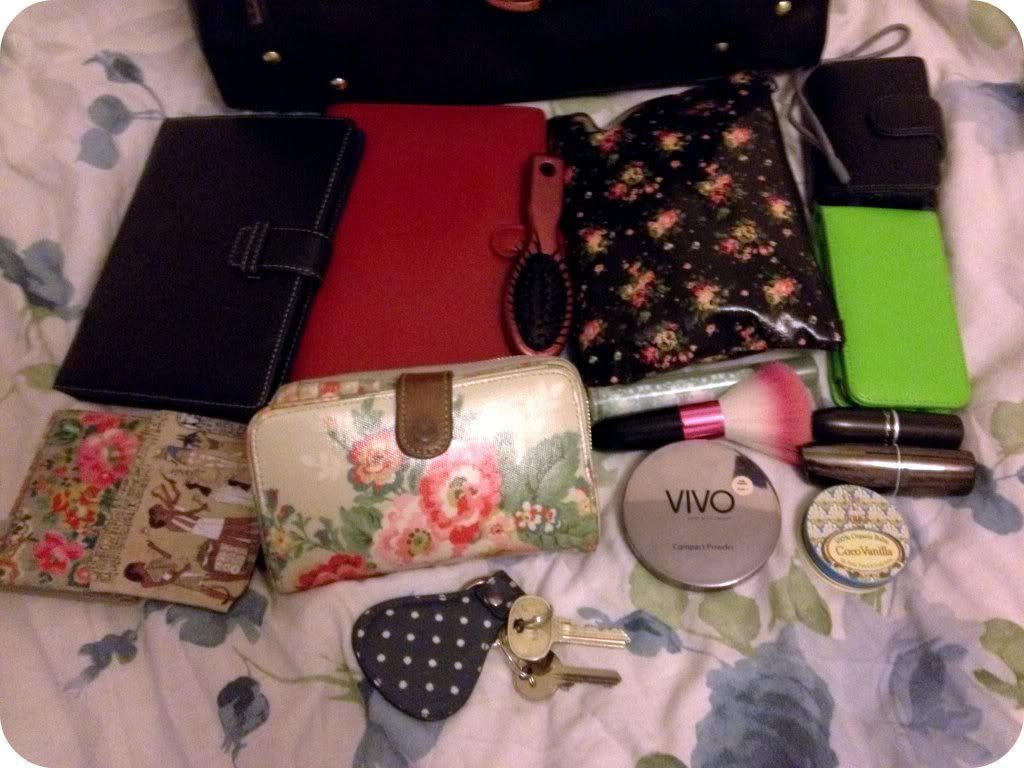 Top Row: Kindle, Filofax, mini hairbrush, medical bag, camera and iphone.
Bottom Row: Railcard, Oyster card, purse, Avon vanilla perfume, powder and brush, lip balm, lipsticks (MAC and Vivo), house keys
Yeah.. I like to carry a lot of stuff around with me, 'just in case'.. no wonder I have a bad back! Sometimes I leave my filofax at home, I only really need that if I'm going to work or uni and I don't usually carry around my rail card/oyster card but they're in my bag ready for #ZOMGBloggersBash tomorrow so I don't forget them. My little medical bag is actually a make up bag from Primark which contains all of my prescriptions, other painkillers, plasters, germolene, antihistamines, indegestion tablets etc. I like to be prepared! I like to have a couple of shades of lipstick on me, a natural one like Vivo's Barely There and a brighter one like MAC's Chatterbox.
What do you carry around on a daily basis? Do you have as much rubbish as me?