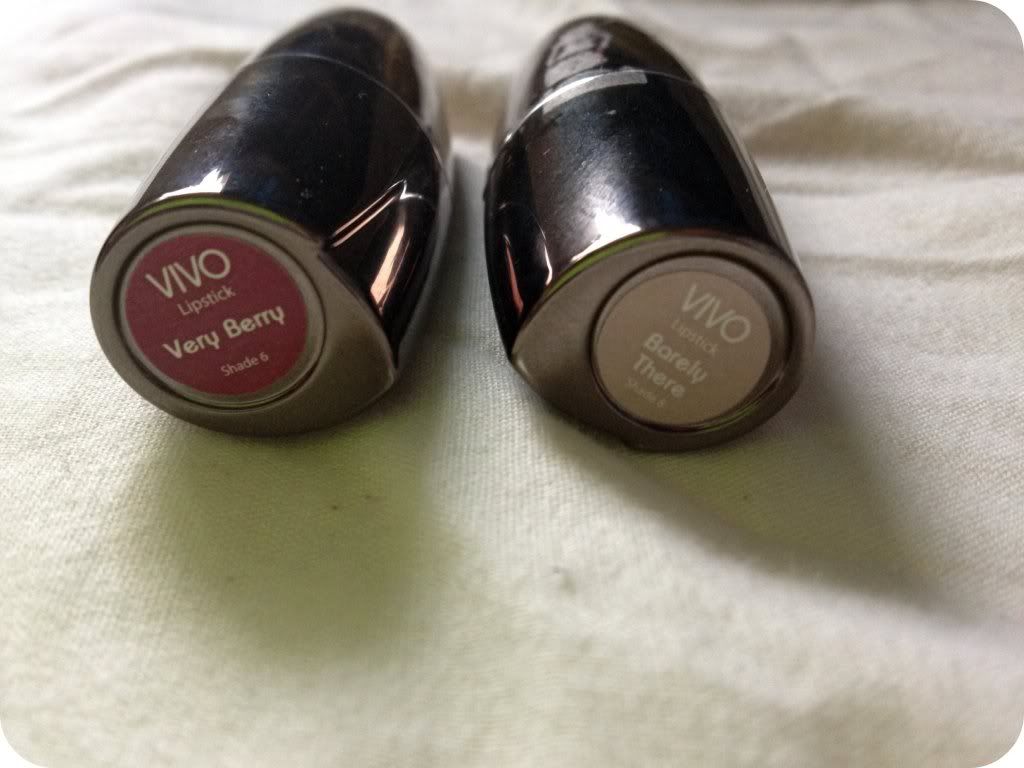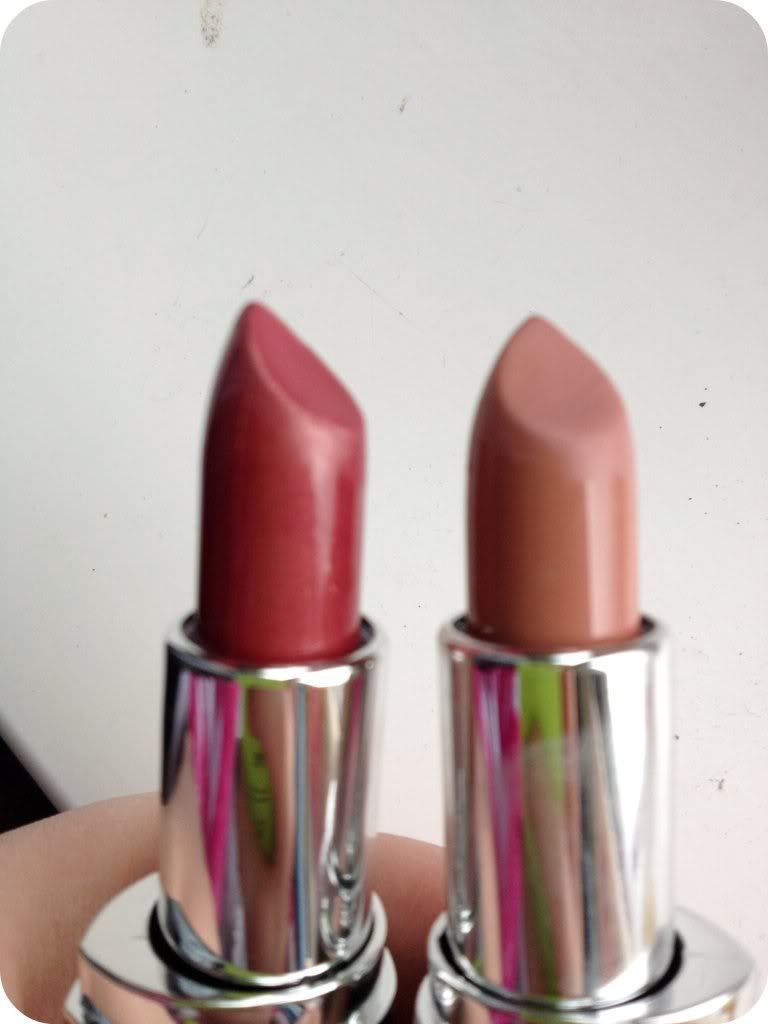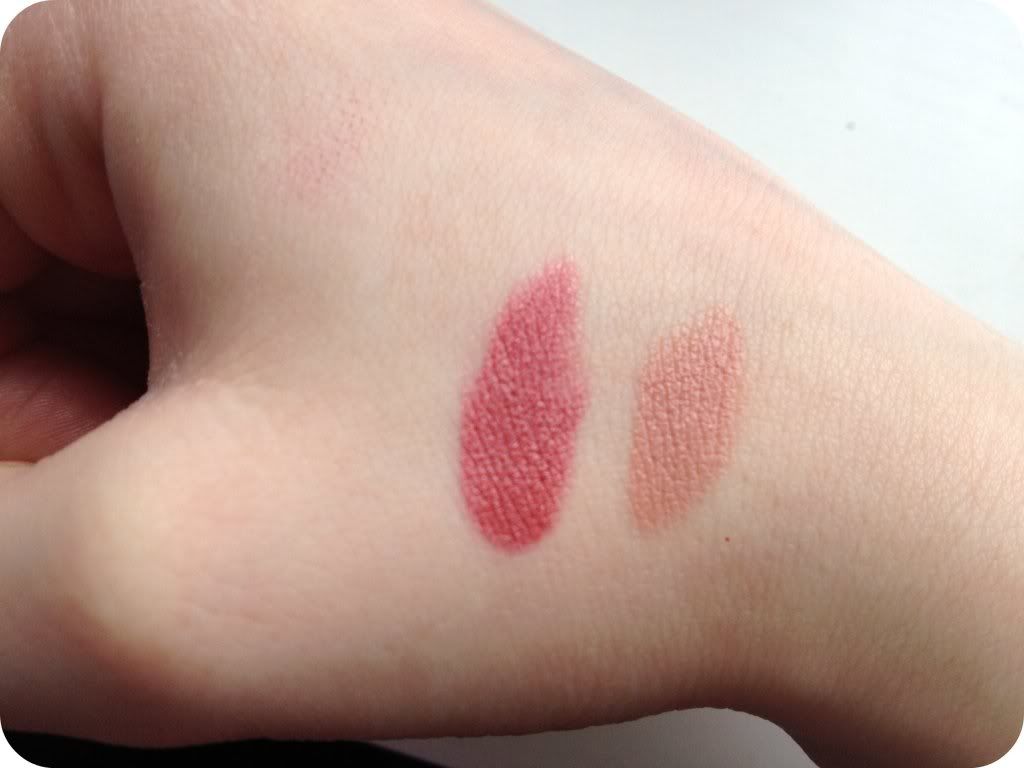 On Monday I decided to pop to Tesco after work to have a look at both the clothing and the new Vivo Cosmetics range. Unfortunately there wasn't anything that caught my eye in the clothing range.. there's a much better selection on the website. I did pick up three things from Vivo though.
I was on the look out for a powder and at £2.89 this was too good an offer to pass up! The lipsticks were £1.99 each, but there is currently a 3 for 2 offer on so I ended up getting one of them for free. I got the powder is 'Shade 1 Soft Vanilla' and the lipsticks in 'Shade 6 Very Berry' and 'Shade 8 Barely There'.
The powder, which I applied with my own powder brush and not the sponge applicator that comes with it, gave a nice light coverage and helped to set my foundation and concealer. It lasted all the way through a 4 hour shift at work and a spot of shopping beforehand. It looked just as good when I got home as it did before I left which I was very impressed with from a product that only cost £2.89! Soft Vanilla is the right shade for my pale skin as well, usually the lightest powders tend to look orange on me.
Both of the lipsticks are very creamy and felt quite moisturising on my lips. They have a hint of a vanilla scent which I like but I know some people prefer their lip products to be unscented. Very Berry is a great berry colour, perfect for this season and is very wearable. Barely There is like a 'my lips but better' sort of shade and I can see myself wearing this a lot! It's perfect for those days when you want to wear a lipstick but still want to look very natural. They both have a great staying power and only needed to be reapplied after around three hours.
I definitely want to try more from the Vivo Cosmetics range now, especially the blushers and the bronzers. They're great value for money and are of astounding quality considering how cheap they are! I know a lot of people must overlook the brand due to the price and the fact that they're in a supermarket but I think you should definitely check them out, you won't be disappointed!
Have you tried anything from the Vivo Cosmetics range? What did you think?