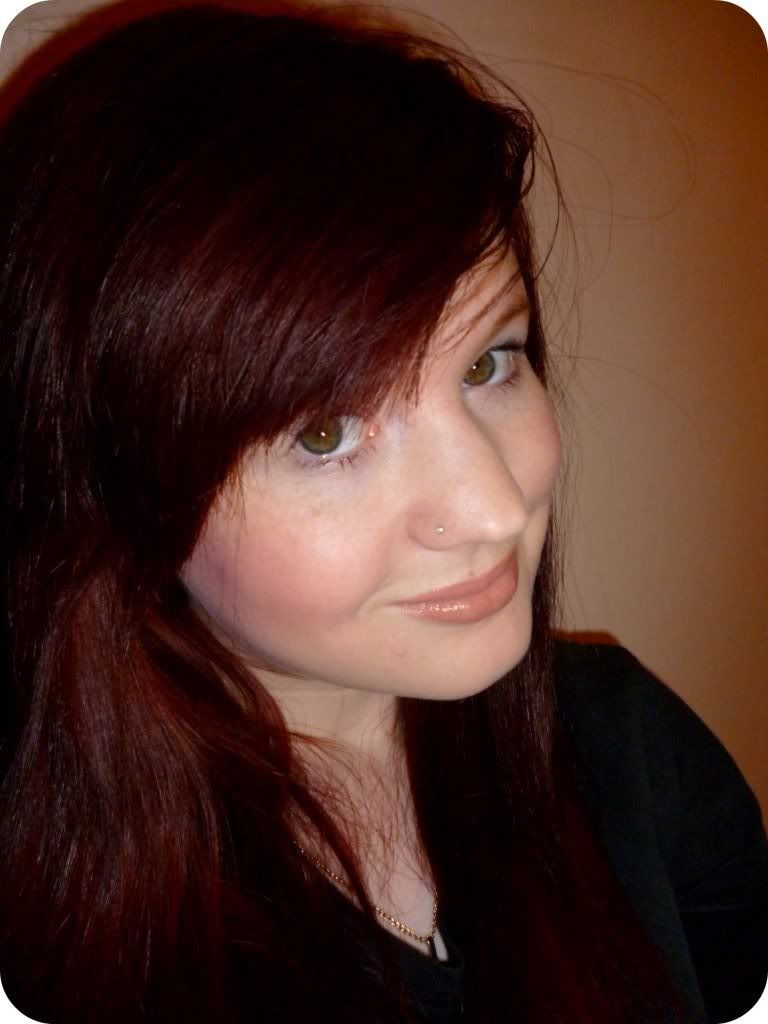 As a follow on from my last post, I thought I'd post a photo of me actually wearing a couple of the things I picked up from Vivo cosmetics. In the above photo, I'm wearing the powder and one of the lipsticks in 'Barely There'. You may have also noticed that I've dyed my hair. I used Superdrug's own brand of dye in 'Plum Passion'. It looks really dark to me and I'm not sure if I did it right as some of it still looks quite red, although a lady at work yesterday said "It's two different colours, it's really dark here. Is it supposed to look like that? It looks nice." and she doesn't really do compliments.. so I suppose that's a good thing?
When this posts (I've scheduled it) I'll be on my way home! I'm working 12 - 4 then catching the 6:02 train to Birmingham. My little brother is picking me up from the station which should be fun because he's only just got his car and he's never driven me anywhere before. I can't wait to see everyone. I've been living on my own for a week and it's got a bit lonely. I'm going to pop into Birmingham tomorrow for a bit of last minute Christmas shopping seeing as my Grandad's present hasn't turned up! If anyone's around and wants to meet for a coffee or something, let me know!
I'll leave you with a song I discovered last night that I'm completely in love with!