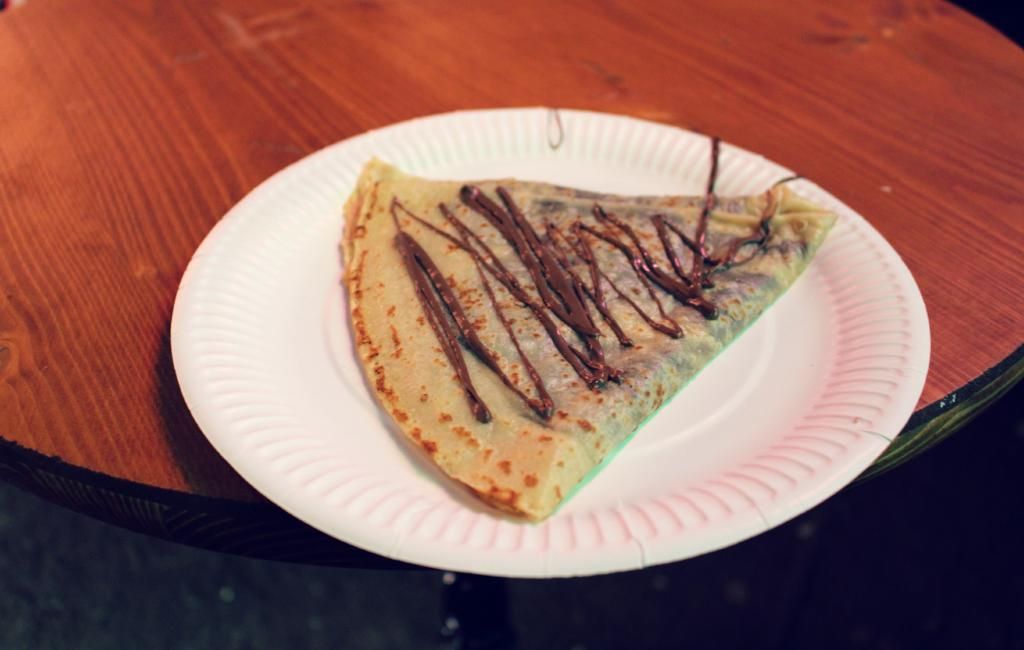 A couple of weeks ago, I was contacted by
ICE (International Currency Exchange)
and asked if I would like to enter a competition to win a holiday by writing about a certain country's Christmas traditions.
The country I chose was Germany, this was an easy choice for me as I'm a massive fan of the Frankfurt Christmas Market that comes to Birmingham each year. We were given some money and were told to buy things that represent our chosen country's Christmas traditions.
I went along to the German Market over the weekend with my mom to fully indulge in the Christmas atmosphere and all of the amazing food on offer. I also visited Edinburgh's Christmas market the weekend before.
Germany is famous for its picturesque Christmas markets and hundreds of thousands of tourists flock there each year to experience them and soak up the atmosphere. However, Birmingham's Frankfurt Christmas market is the biggest one outside of Germany and just so happens to be my favourite. Wandering around the market, I treated myself to a nutella crepe (there's also a large selection of waffles and poffertjes which are like small fluffy pancakes on offer too if you fancy something different) and also my very first Baileys hot chocolate. Every year I wander round the market and fancy a hot chocolate in one of the market's special mugs but always end up in Starbucks instead. I must say that the German hot chocolate was amazing, so thick and chocolatey without being sickly. The Baileys and the cream on top was just a bonus - it was definitely worth the £7.50 (ouch!) I paid.
There's always a lot of Christmas decorations and candles on offer on the German markets. The markets are famous for their glass ornaments and there definitely wasn't a shortage in Birmingham! We came away with quite a few bits but my favourite was one of the candles that I've pictured above. Everything is lovingly handmade and really special.
I couldn't leave the German market without a bag of nuts, they're my favourite part of the market each year and I usually live on them for the few weeks it's open. This year though, I left it until the day before the market closed to visit so I made the most of it and bough two bags - one bag of roasted cashews and one bag of a mixture of amaretto almonds and Baileys almonds - delicious!