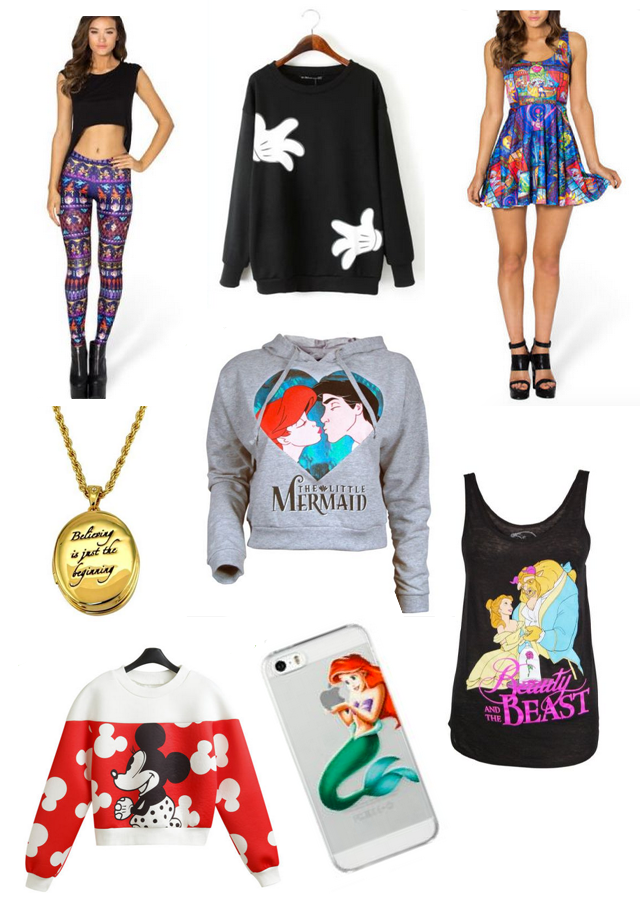 Aladdin print leggings - Mickey hands jumper - Beauty and the Beast stained glass dress - 'Believing is just the beginning' Disney couture necklace - Ariel and Prince Eric hoodie - Beauty and the Beast vest - Minnie jumper (part of a two piece) - Ariel iPhone case
This eBay wishlist is purely Disney items as I wanted to celebrate the fact that next year I will be going to Disneyland Paris not once, but twice! I'm going for the day in April with my three best friends from Sixth Form as part of a four day break to Paris and then I'm going to be spending FIVE DAYS there in October with a couple of bloggers. Excited is an understatement.
I've already started planning and I've been looking into getting some more Disney inspired clothing (totally blaming Amy for that one). I already own the phone case but I'm thinking of ordering a custom made iPhone case as well with a Disney design on. I'm definitely going to be getting the Beauty and the Beast stained glass dress, that will give me some motivation to lose a few pounds after Christmas!