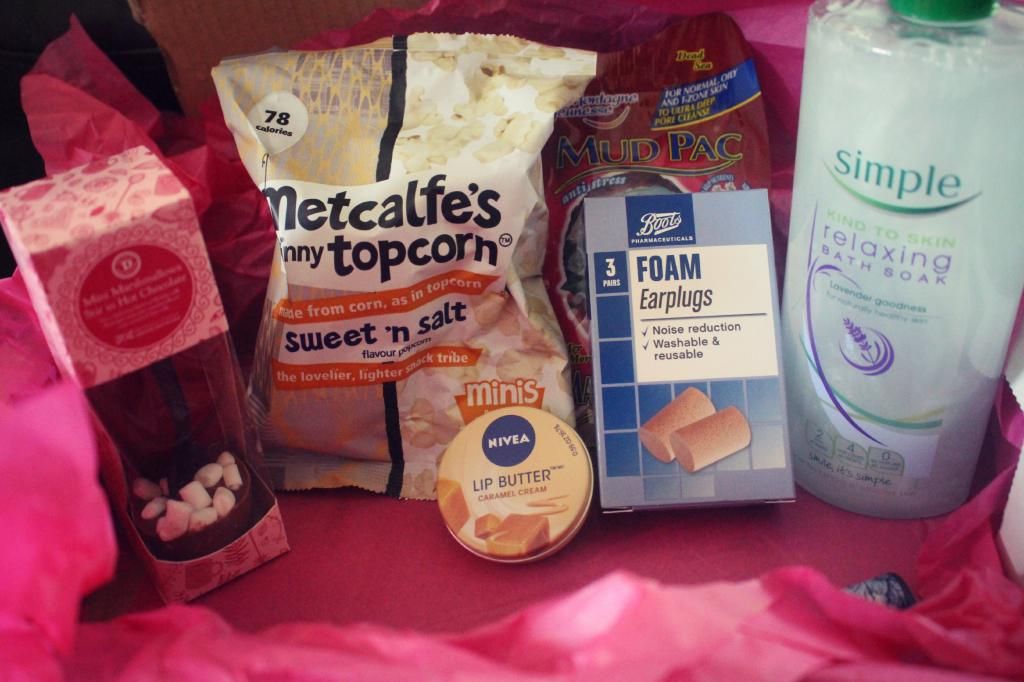 The team at Ladbrokes kindly sent me this 'World Cup Survival Package' to help me to have a bit of a pamper while the World Cup is on. I don't have an other half, so I'm not a 'World Cup Widow' but my dad and brother have been watching it and Eastenders was cancelled tonight because a game went over, so I'm not too happy with it!
I've had a lovely soak in the bath with with the Simple bubble bath and I also used the Montagne Jeunesse face mask. The Nivea lip butter will be going in my hand bag, it has the most gorgeous caramel scent and the popcorn will also be going in there or me to munch on my way down to London tomorrow.
If you want to know more about the Ladbrokes 'World Cup Widows' campaign, then have a look at this
bingo card
that they've created.