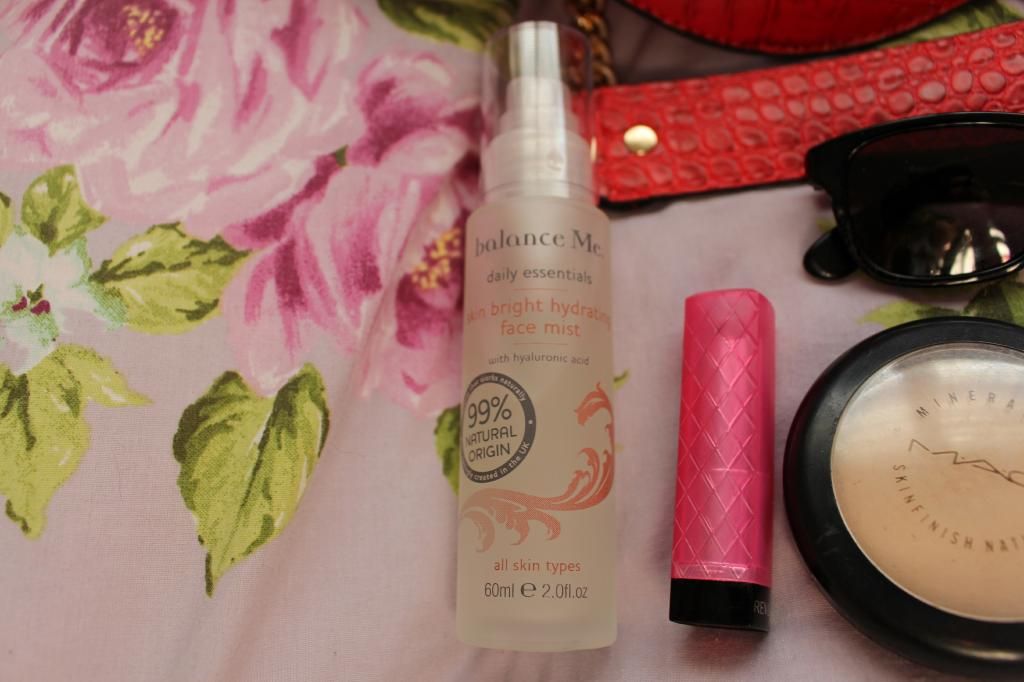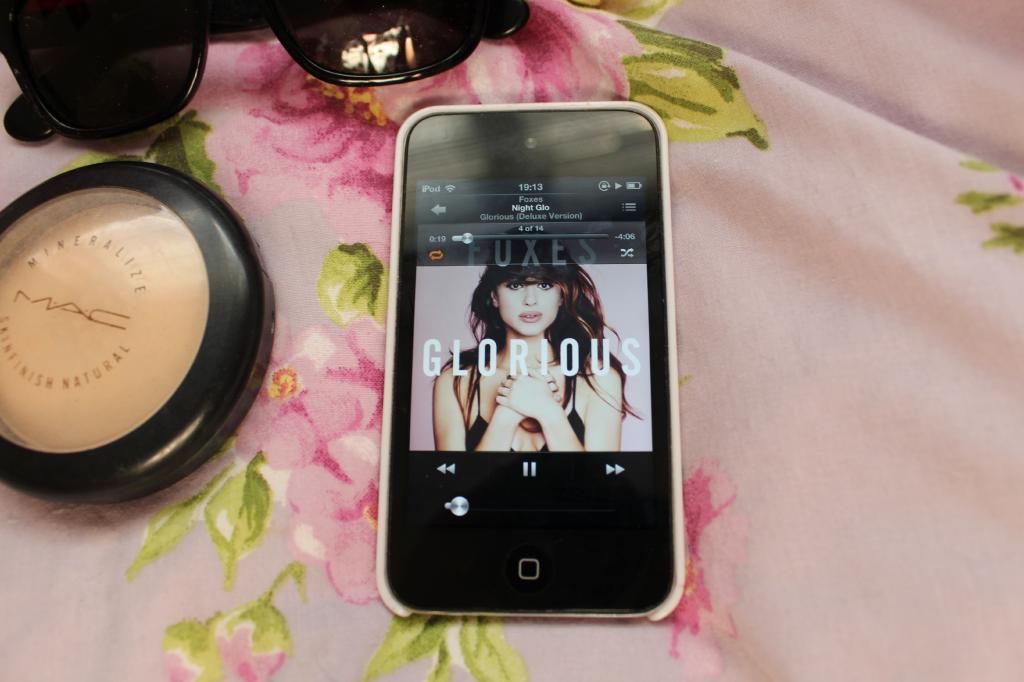 I don't know about you but I find myself giving my handbag a good clear out when the seasons change and I have different essentials for each one. Today, I thought I'd share with you the items that I find absolutely essential for the summer. I've been toting them around in this gorgeous heart shaped Ann Smith bag from LYDC* which I think is so cute and quirky! I'm always switching between handbags but I can see myself sticking with this one for a while now. It's a great size for keeping all the usual items in such as my purse, phone and a kindle and I also manage to keep this lot in it too:
This face mist is a brilliant pick-me-up for when you're feeling too hot on the tube or if you feel like your makeup is looking a bit lacklustre. A spritz of this all over your face helps to cool you down and give your makeup a bit of life again. It also smells amazing which is a bonus!
I've mentioned this lip butter in a couple of other posts which just shows how much I love it. It's the most perfect pink for a summer day and it's light and moisturising on the lips. I find that I don't tend to wear many dark colours during the summer as I imagine most people don't. I also love how I can apply this without a mirror.
I bought this powder last April and it's still going strong! It's horrible how in the summer heat your makeup melts off all over the place. I keep this powder in my handbag for those times when my foundation has started to melt and I dust it over to stop myself looking shiny. It also has a very light coverage so it helps to keep blemishes hidden even when my concealer is on it's way out.
I don't think I really need to explain the need for sunglasses. My eyes have been terribly sensitive this year and I can't even leave the house without them watering all over the place so I find that along with some eye drops, a pair of sunglasses helps to stop me look like I've been crying on my way to the bus stop.
iPod Touch,
available here
My iPod is now four years old and is getting so slow - I want to upgrade to an iPod Classic which I actually had before the Touch but left it on the floor of a pub. I always have this on me during the summer as I like to walk a lot more and it's nice to be able to listen to some decent tunes whilst you're enjoying the sunshine. As you can see, I'm loving Foxes album at the moment. I recently saw her for the 5th time at Wireless and I still love her just as much as I did the first time I saw her in 2012!