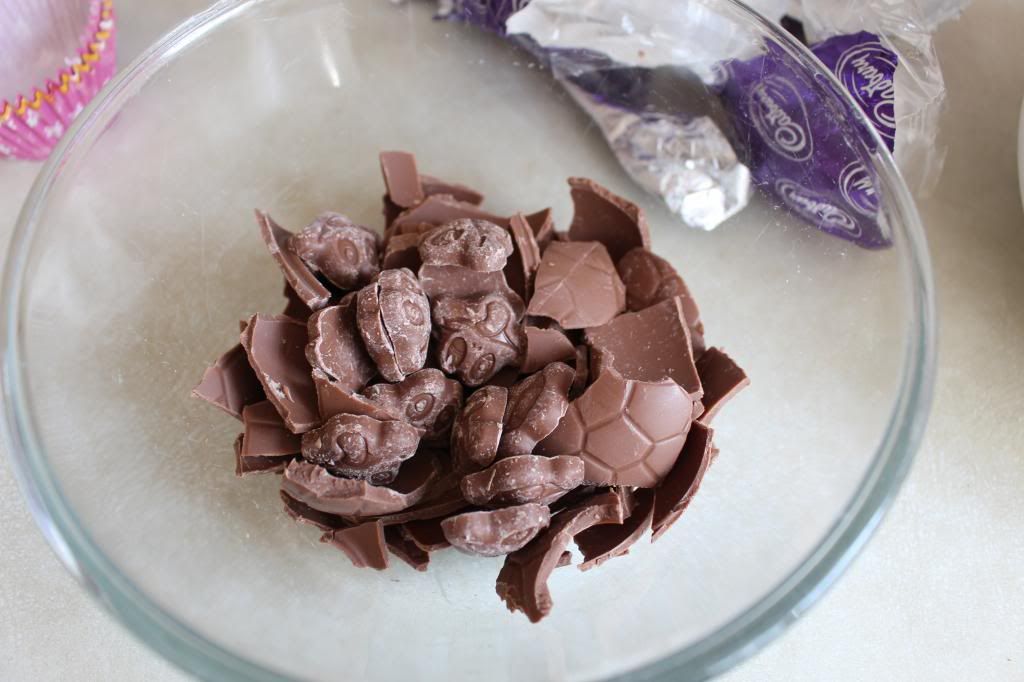 One day last week I woke up with a craving for cornflake cakes so I headed up to the local shops in search of ingredients. It worked out cheaper to buy two £1 Easter eggs than a bar of Cadburys chocolate so I bought the two Freddo Faces eggs. As the pieces of chocolate were much smaller they also melted easier and I pretended that it made the cakes extra special. I know that it's common to make these with a child, I first remember making these at nursery but I don't have one in the family, so I made them myself and my 22 year old brother licked the spoon and bowl afterwards.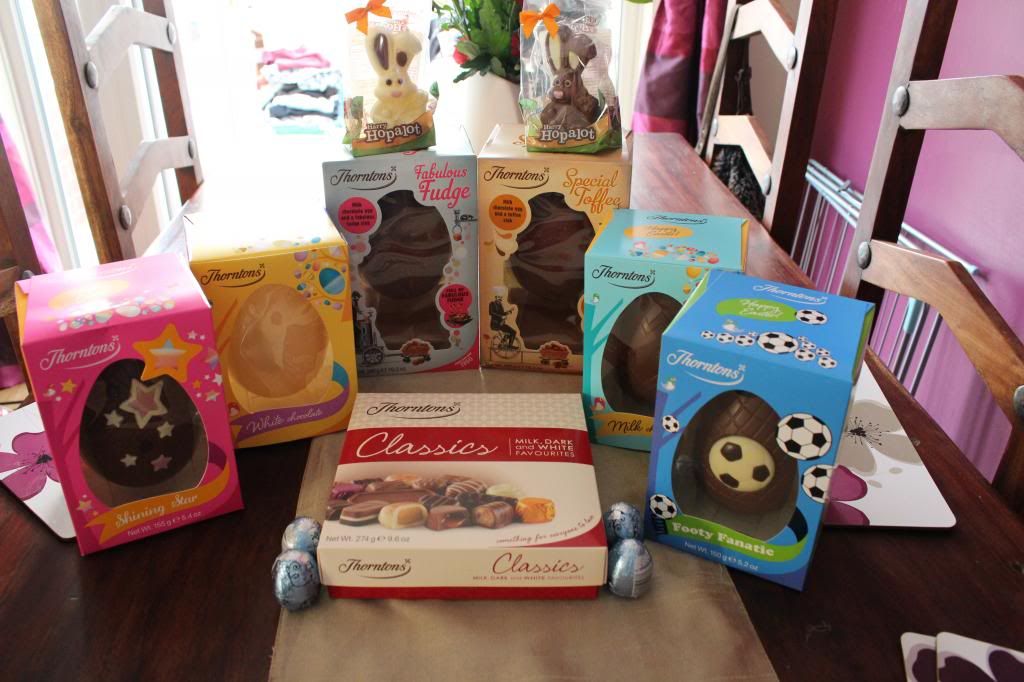 It's now less than a week away until Easter Sunday so I'm sure everyone will soon be panic buying their Easter eggs and other goodies. Luckily, I've got all of my gifts sorted thanks to
Thorntons
who sent me this great bundle of chocolate eggs, bunnies and toffee. They've got a brilliant
Easter range
this year so it's worth checking out!

PS. Don't forget
to vote for me in the
StyleFruits Pastel Me Pretty competition
, you can vote once a day!