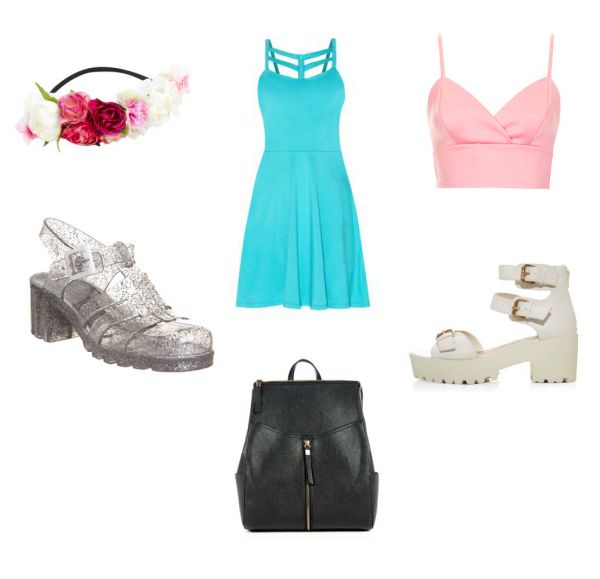 The sun is starting to show itself a lot more every day and it's getting me really excited for spring. Okay, I could still see my breath when I went out to the shops today but the sun was definitely there so that can only mean one thing - spring is just around the corner.
Recently, I've been ditching my big parka for lighter jackets on top of jumpers and swapping my boots for chunky sandals and yes, I've been a big chilly when I've been making my way home at 10pm but it's March for crying out loud and I want it to be warmer NOW!
This wishlist consists of things that I can see myself buying over the next month or so, although I need to start cutting down on the junk food if I want to wear a crop top. The diet starts now.. or when I've eaten the chocolate eclair my dad has bought for me. I will probably also get the jelly shoes from Primark because they're obviously cheaper there.
Are you getting ready for spring?