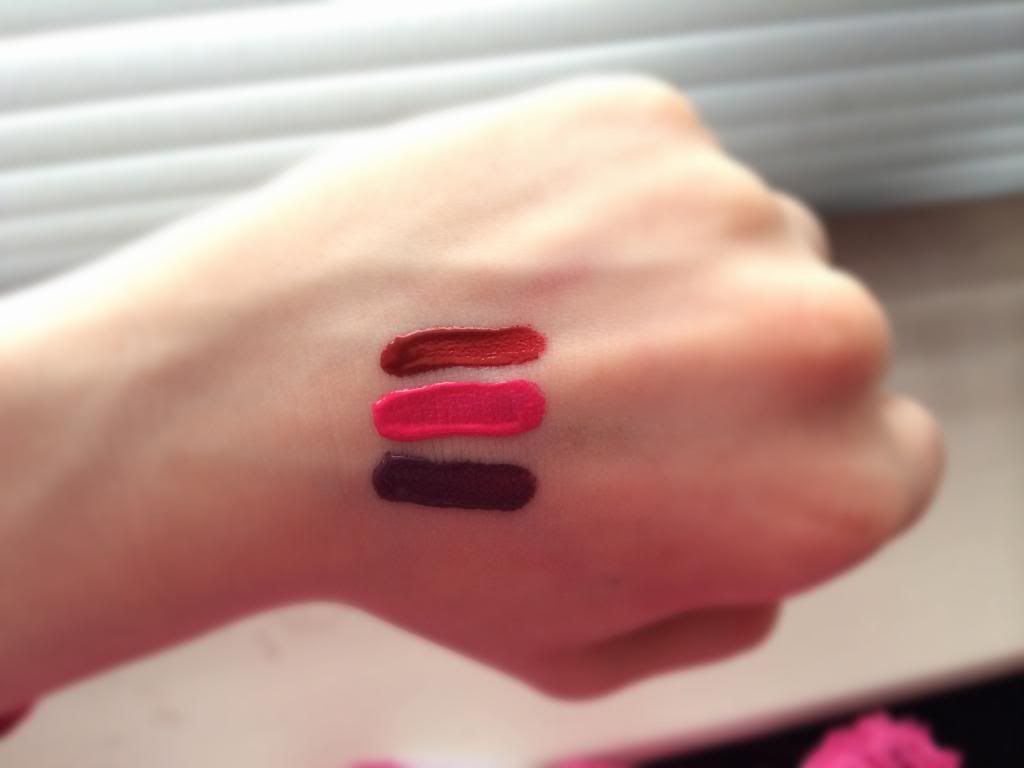 MUA Luxe Velvet Lip Lacquers in Relentless, Criminal and Kooky - £3 each, available here
When I first heard about these new releases from MUA, I was desperate to get my hands on them, especially when I found out that they were only £3 each. I searched all of my local Superdrugs and wasn't able to find any so I ended up placing an order online to get them. Luckily, as I spent over £30 (it was a group order) we got free delivery and they arrived within three days.
There's six different colours in the range, however I chose to get just three of them. I went for
Relentless
,
Criminal
and
Kooky
. Relentless is a dark orange based red, perfect for this time of year. Criminal is a bright blue based pink which is a great alternative to
MAC's Candy Yum Yum
if you don't feel like splashing out. Kooky, my favourite of the three (of course) is a dark violet purple. Each of these apply like a lip gloss but dry to a matte finish which means they have amazing staying power. However, I have found that Kooky likes to peel off in bits if I accidentally bite my lip or rub them against something. The other two seem to have much better formulas and stick around a lot longer. These are great as long as you're not eating or drinking or licking your lips too much, they're good for the price if you can't afford MAC matte lipsticks.