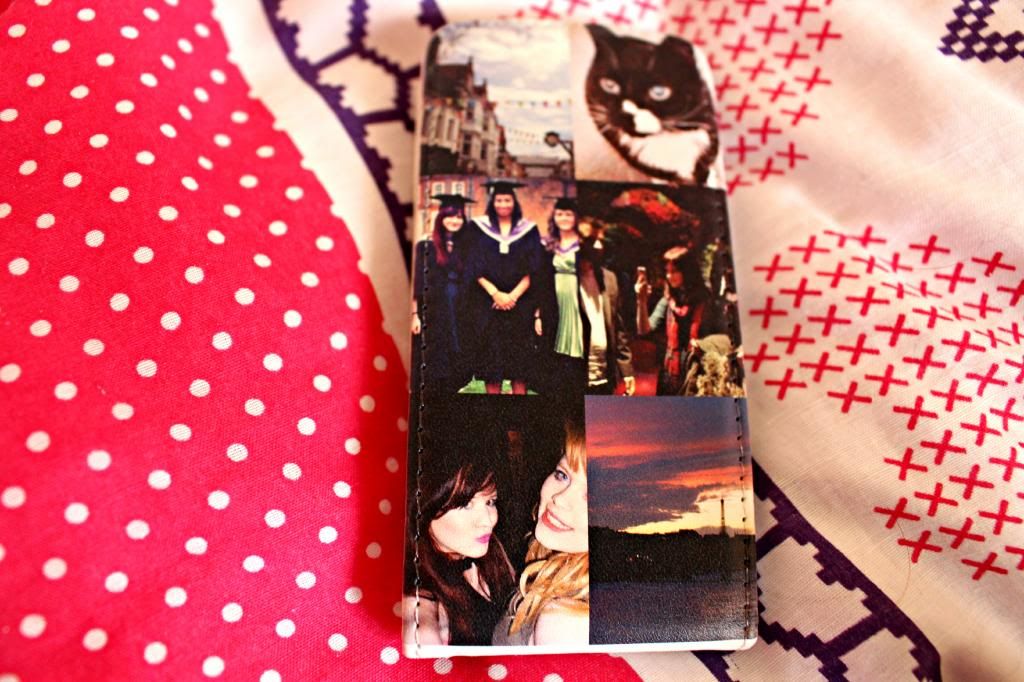 When I heard that
Mr Nutcase
were looking for reviewers for their products, I jumped at the chance! There's nothing I love more than a new case for my iPhone, I'm always swapping them depending on my mood or my outfit and I'd wanted a custom one for a while now. I chose to use some photos off my
Instagram
which mean a lot to me. There's one of Winchester high street which is where I went to uni and is one of my favourite places, one of my cat, three of me and my friends and then one of Paris from when I went in October.
The case arrived the day after I ordered it which I was really surprised about, that's amazing for something that's so personalised! The leather style case fits my phone (iPhone 5s) perfectly with a hole at the bottom for headphones and another at the back for the camera. The only downside, is you can't charge the phone while the case is closed but it's not a big deal. The image quality is fantastic, it looks just as good printed on the case as it does in the Instagram app.
If you're looking for a custom case, I would definitely recommend Mr Nutcase. They cater for all kinds of phones and tablets too!