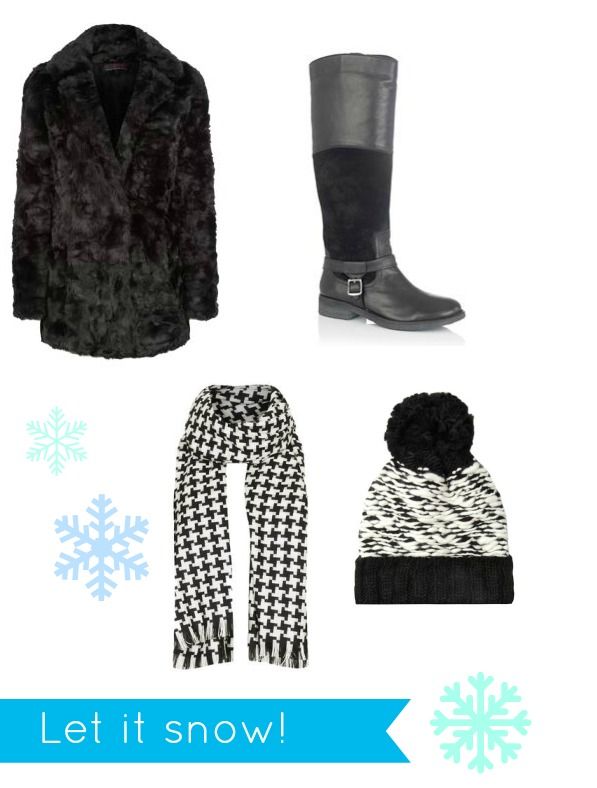 I've noticed that it's been getting a lot colder here over the past week or so. I've been layering up for work and I've still been cold when I finish at 5 when it's usually pitch black and freezing. I've heard that there's some snow coming (although people have been saying that for weeks) and I want to be as prepared as possible to make sure it doesn't ruin my plans.
The most important things you need when it's snowing are a good pair of boots (like this knee high pair I've found in
Brantano
but they also have a lot of nice pairs in the sale) and a decent, warm coat. I don't know what it is about fur coats but I still really want one. I'll probably end up buying this
New Look
one soon if I can sweet talk someone into letting me use their student discount - luckily my mom and brother are both students at the moment. Finally, you have to accessorise in the warmest way possible with a hat and a scarf. As you can tell, I'm really loving monochrome at the moment!