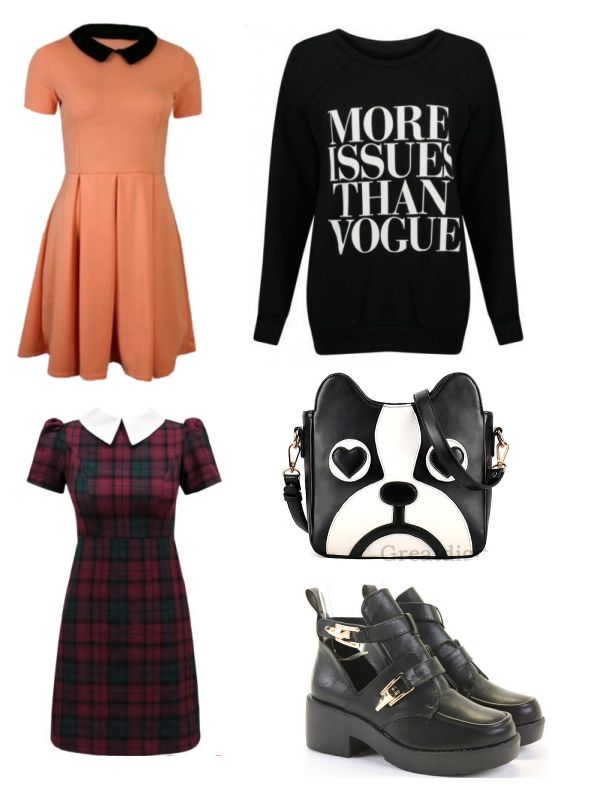 It's been a bit of a while since my last eBay wishlist post but that doesn't mean I haven't been obsessively buying things using the eBay app on my iPad when I'm half asleep. Oops. I've actually already got the More Issues Than Vogue jumper and I love it. I've been wearing it a lot and it's so cosy. I'm kind of tempted to get it in another colour too.
I've also been thinking about my spring wardrobe (even though we're due snow this week!) and I love the coral dress, such a gorgeous spring colour and of course I love anything with a collar which also features on the tartan dress. I think the boots would look great with some frilly pastel socks underneath and the bag was just too cute to not include!
What have you been buying off eBay recently?