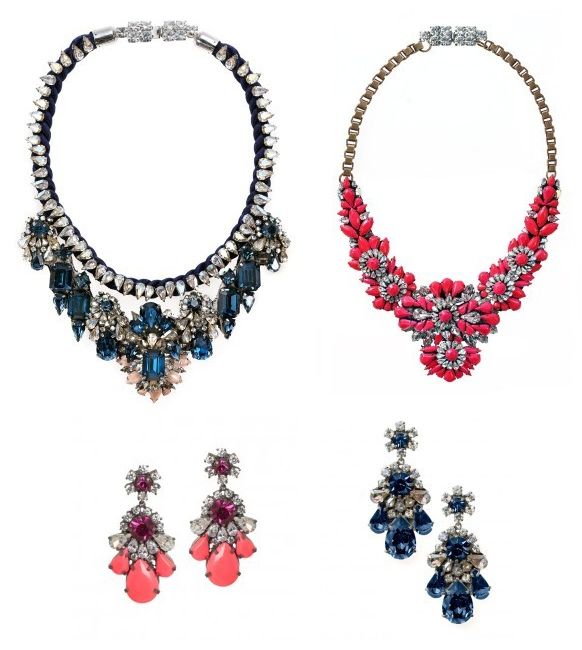 I love a good piece of statement jewellery. It's the perfect way to brighten up a dull outfit and bring a bit of attention to what you're wearing. I love wearing a statement necklace with a little black dress, it makes the whole thing a bit more interesting and makes you stand out from the crowd. You can also make your dull office outfit a bit more unique by popping one underneath your shirt collar, it's a great way to bring a bit of glam to the office.
If you're not brave enough to go for the bold statement necklaces then you can try incorporating a pair of
Shourouk earrings
into your outfit. If you wear your hair down, they would look great peeping through your waves without looking at all like Pat Butcher, the queen of statement earrings! These stunning pieces also look fantastic with an up do and a cocktail dress for a more formal occasion.
What accessories do you use to dress up an outfit?