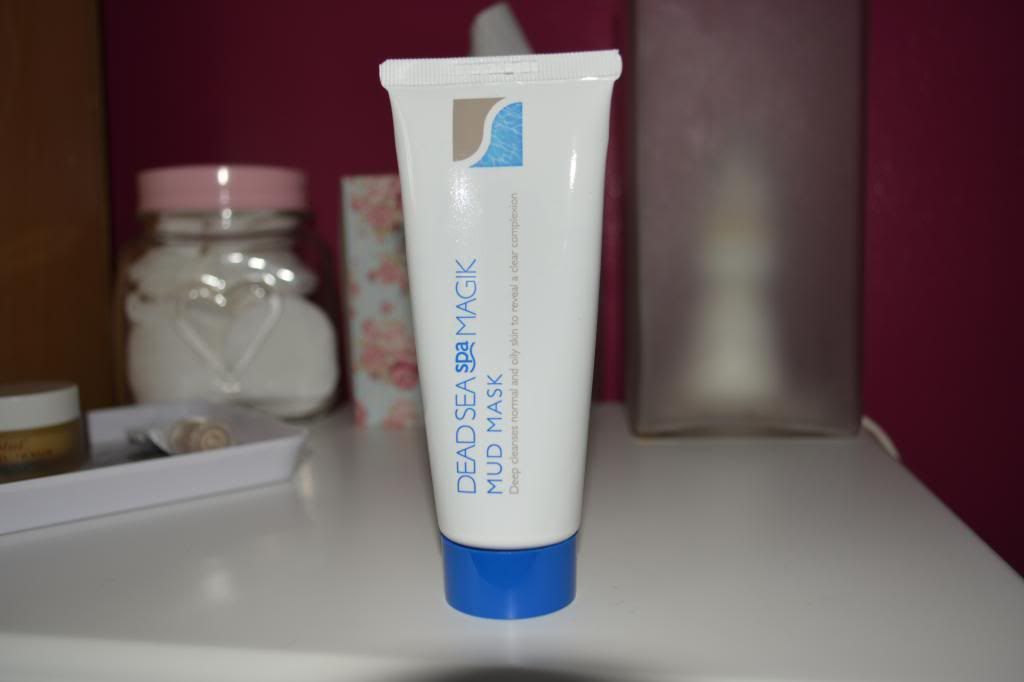 When I came back from Paris last week, my face was a complete mess. I had an amazing time but there's no denying that cities can wreak havoc on your skin, especially if you're not used to living in one. The dirt and pollution from there air was a main cause but there was also the water which really dried my skin out. This left me with a spotty chin and some painful spots on my cheeks which is a place I don't usually get blemishes.
So, this is where the Dead Sea Spa Magik Mud Mask came in. I needed something to unclog my pores and soothe my painful blemishes and after using this mask a couple of years ago, I knew it was just what I needed. This mask is said to give "an instant and exceptional deep cleanse", made with mud from the Dead Sea, it's made to "

remove impurities, white heads, black heads and smooth facial lines" - what more could you want from a mask?
I applied it to my problem areas (nose, chin and cheeks) and left it to dry for ten minutes. The instructions say you only need to leave it on for 1 - 5 minutes but I got a bit distracted by Breaking Bad! I washed it off with a hot muslin cloth and noticed that my skin instantly felt smoother and had a glow to it. I haven't had anymore spots appear since using the mask and the ones I already had, have definitely got better.
This mask is now going to be a staple part of my skincare routine and I'll be using it a couple of times a week. If you're intersted, the mask is available from Baldwins as well as most other health stores.