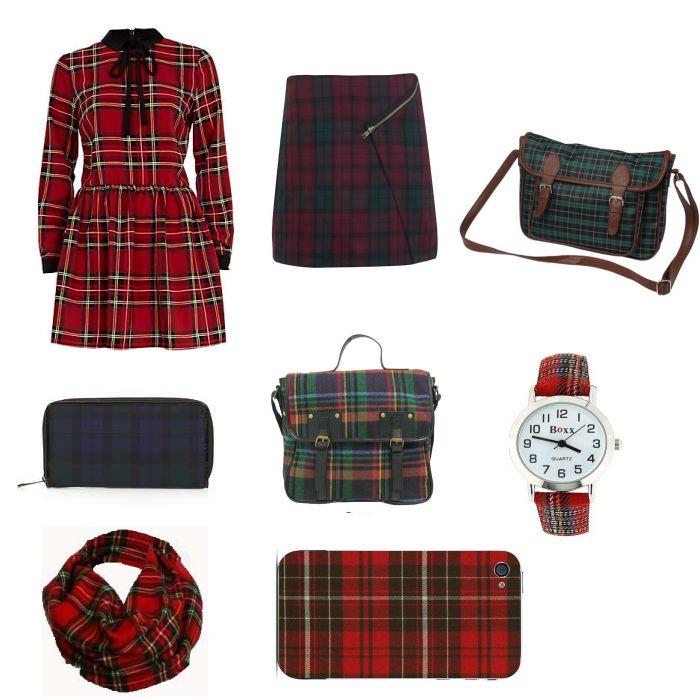 So.. I'm just a tiny wee bit obsessed with tartan at the moment. Only a little bit. You might have already noticed from the Primark haul I posted a couple of days ago, but if you didn't then I'm telling you now - I kind of like tartan. It doesn't help that I went to Edinburgh recently where EVERYTHING is tartan.
I've been trying to stop myself from buying anything else with a tartan print but I've got my eye on so many things so I thought I would share them on here so maybe someone else can buy them before I do. The watch is an absolute bargain off ebay so I might actually buy that, I seem to have lost all of my other watches. I also do need a new purse so maybe I'll pick this one up from Topshop next time I'm in Birmingham. There's no way I need another bag or iPhone case but THEY'RE SO PRETTY! Someone stop me!
What do you think of tartan? Are you going to be wearing any this season?