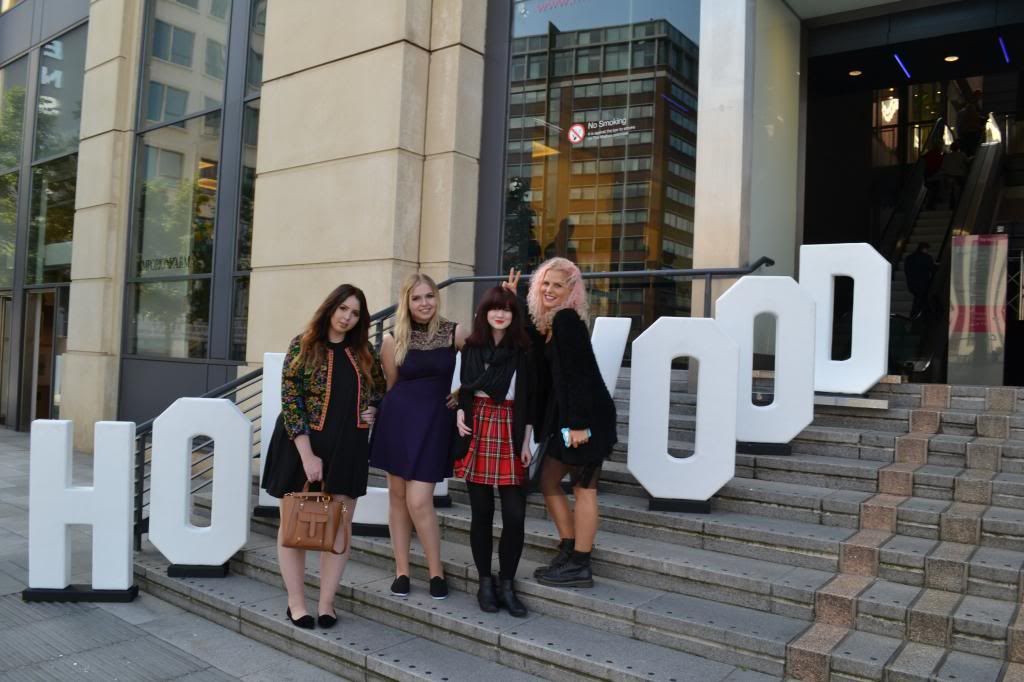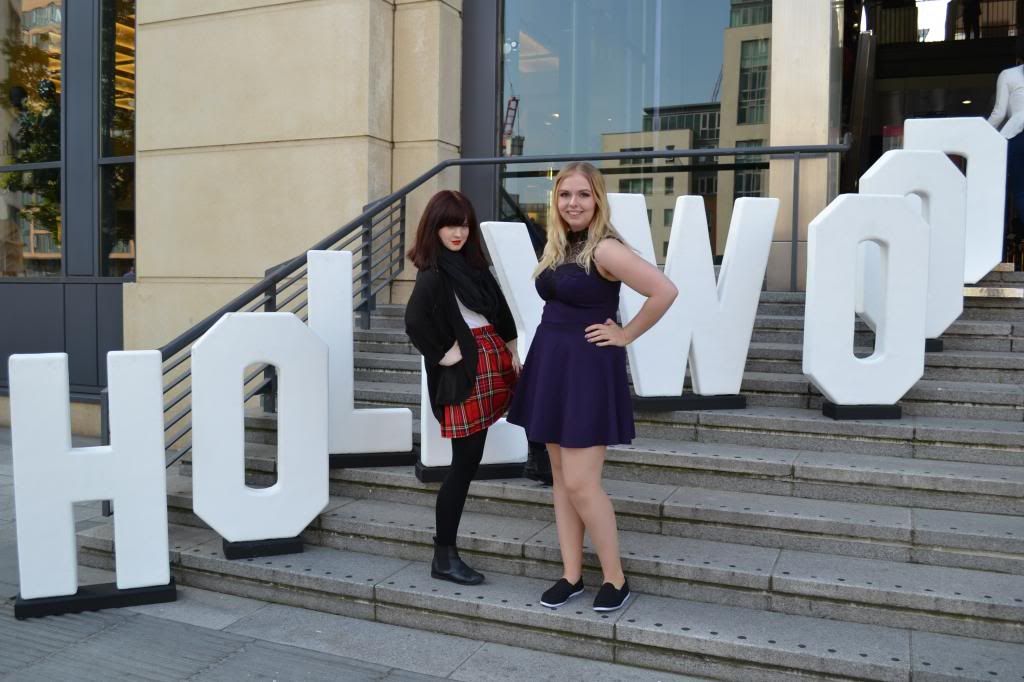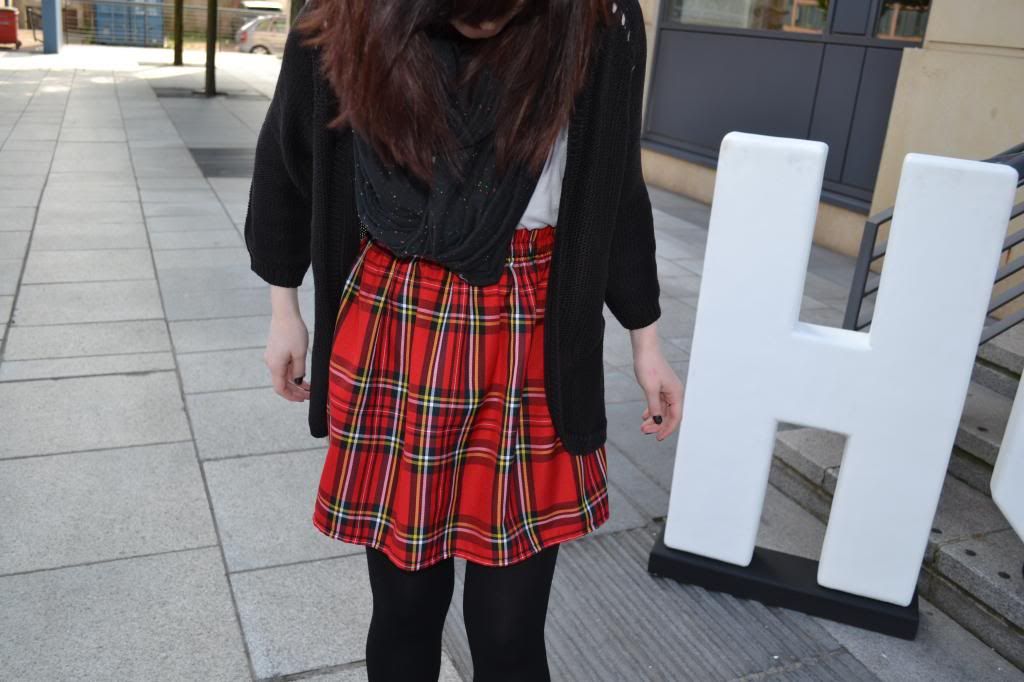 Big thanks to Carmen for letting me use these photos!
Last Saturday I was invited to Style Birmingham Live 2013 as one of the official bloggers. I attended the event last year and it's where I first met
Chloe
and
Sara
so it was a bit of a special occasion. I'll be doing a proper post on the two shows but I wanted to share my outfit with you. We had a bit of a photoshoot in front of the HOLLYWOOD sign which was outside the Mailbox and we also rearranged the letters a bit to spell 'YOLO' and 'HW' (my initials) when the security guard had disappeared.
I'd been wanting to wear this tartan skirt ever since it arrived through my letterbox. I think it's probably the best thing I've ever bought from ebay. The quality is amazing, it fits like a dream and for under £13, you can't really say no. I paired it with a white shirt which you can barely see in the photos and a black cardigan which I picked up from H&M on Friday. While I was in there I found a 'Spend £20 and get £5 off' voucher on the floor so I picked that up (don't judge, I'm skint) and treated myself to the circle scarf as well. I also wore my Primark chelsea boots which are amazing for the £10 I paid for them. I've worn them almost everyday since I got them and they're still in perfect condition!
Now I need to get started on editing the photos and videos I took on the day so I can post them up on here. Stay tuned!