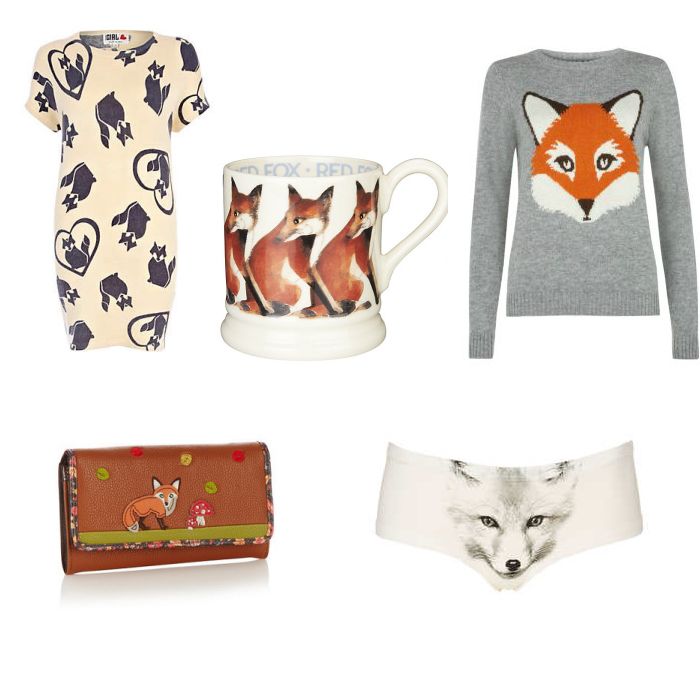 This wishlist is especially for
Alice
who was disappointed when my
last Style Icon
post wasn't all about actual foxes. I've noticed that there's a lot of fox themed items in the shops recentely (along with the usual owls, cats and pugs) so I've picked my favourite things and put them together to show you.
I think my favourite items are the jumper which is perfect for layering over a shirt and wearing with jeans this autumn and it will also look cute with a skater or midi skirt. It also won't be too out of place in the spring when I'd wear it under a leather jacket instead of my big coat. I also really love the knickers although they are actually a bit creepy now I look at them properly.. I've got all sorts of weird phrases running through my head now.
What do you think of this wishlist? Do you think the jumper is as adorable as I do?